Дэвид
Мэлби
Биография:
Visiting Professor David Melbye, originally from Los Angeles, earned his Masters and Ph.D. in Cinema and Television from the University of Southern California's School of Cinematic Arts. He also holds a Masters in English Literature, a Bachelors of Arts (and Sciences) in General Literature and Quantitative Economics.
After earning his doctorate in 2006, David taught a broad range of media studies courses in a variety of universities and private academies in Southern California, and subsequently taught film theory and production courses as a U.S. Fulbright fellow at the Royal Film Commission in Jordan, and then as an assistant professor at Effat University in Saudi Arabia. More recently, he served for two years as an associate professor at United International College in China. So far, David has published two academic studies, one on psychological landscapes in occidental literature, art, photography, and cinema, and the other on use of irony as social critique in the classic American Twilight Zone television series. Melbye has also worked in the Hollywood television industry, contributing as a musician and music producer for popular shows including: Friday Night Lights, Queer Eye for the Straight Guy, and One Life to Live. His professorial inclinations are not only to research and teach international media, but to teach within international and underrepresented environments. For example, David helped to develop Saudi Arabia's first media production program, and, also, exclusively for women. His classroom at Effat University was chosen for coverage in a televised report on the "transformation" of women in Saudi Arabia.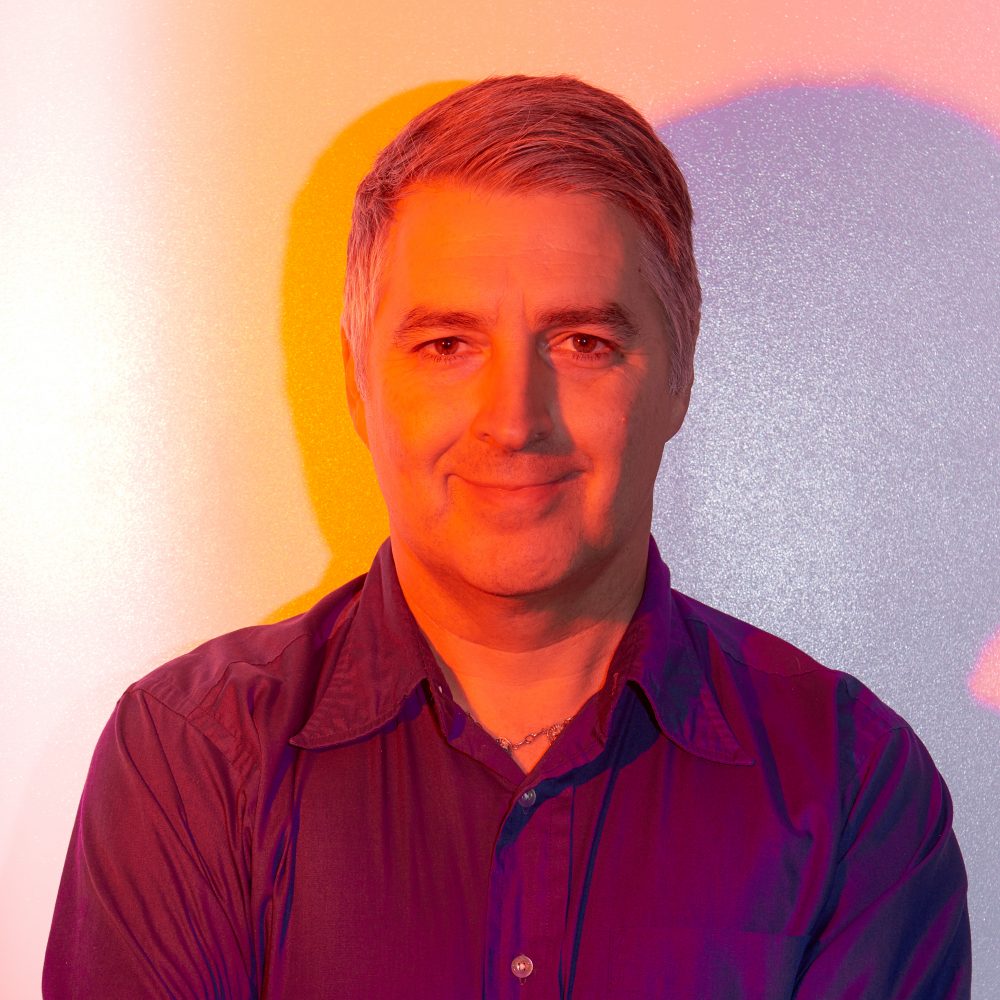 Исследовательские интересы:
My dedication to conscientious teaching methods within a larger embrace of global transmedia culture and diversity is substantiated by my equal dedication to transmedia scholarship. The most fundamental aspect to my research has been a genuine impulse to compare and contrast varied artistic media in both American and transnational contexts, toward a raised awareness of Modernist critique and its permutations. My recent book, Irony in The Twilight Zone, for example, explores Modernist critique specifically through the use of irony—in the local context of American Cold War culture, with The Twilight Zone and concurrent visual media (film and photography). As a foundation to my categorical approach to irony, I explore its philosophical trajectories dating back to the ancient Greeks. And my previous book, Landscape Allegory in Cinema, attempts to draw occidental trajectories of natural landscape depiction across painting, literature, and film, ultimately, again, toward a deeper understanding of Modernist critique, principally within the period from the nineteenth century through the 1960s and early 1970s. In this context, for example, I am able to compare the myth of Sisyphus as it manifests itself in a Burne-Jones painting of 1870 to Winifred Knights' Modernist version from 1920, and then these, in turn, to such diverse films as Stan Brakhage's Dog Star Man and Lonely Are the Brave, both appearing in 1962. Of course, I do this with reference to Camus's philosophical treatise of the same name.
Irony in The Twilight Zone (Rowman & Littlefield, 2015) explores the thematic use of irony in the original Twilight Zone anthology series and similar television programs, with reference to concurrent Cold War science fiction films and literature. As in my first book, my work here historicizes methods of social critique, this time according to irony's philosophical groundings in Schlegel, Kierkegaard, Nietzsche, Heidegger, Derrida, and Rorty. Embarking from this trajectory, I argue the series functions as an aggregate system of ironic communication, whose metaphysical, moral universe mobilizes a critique of 1950s America's characteristic fears and weaknesses. Instead of perpetuating popular patterns of reception, Irony in The Twilight Zone seeks to re-contextualize the series specifically in terms of irony, since more than any element of science fiction or fantasy, irony becomes the most formulaic aspect of the episodes' diverse narratives, and even in cases where no climactic twist occurs at all. In other words, Twilight Zone episodes always feature ironic circumstances, wherein characters and/or events turn out to be something other than what was expected, but, otherwise, the series' eclectic range of contexts ultimately defies genre classification. Also, the show's host and creator, Rod Serling, referred to as television's "last angry man," sought to preserve his aggressive agenda for social consciousness by couching his and other contributors' critiques in unrealistic scenarios that would evade any censorial scrutiny. Thus, this study probes the larger relationship between irony and social critique, even considering the philosophical legacy of ironic communication, in order to affirm how the former served in The Twilight Zone to mobilize the latter, toward exposing the shortcomings of postwar American culture.Another fundamental aspect of The Twilight Zone too often overlooked is its overarching moral universe, which establishes itself through ironic, often metaphysical circumstances. This study, then, repositions the classic series as an aggregate system that uses ironic circumstances to project an idealized society, resistant to technologization, Cold War paranoia, suburban mythmaking, and other ills of postwar America. Each of several chapters focuses on a particular such aspect, so that the series' breadth of attention is systematically subdivided and clarified. Ultimately, this is a book providing fresh insight into the richness and complexity of The Twilight Zone, perhaps the greatest of all anthology television series, which really hasn't had the thorough consideration it deserves until now. The book is peer-reviewed favorably in Journal of American Culture and Journal of the Fantastic in the Arts.
My previous book, Landscape Allegory in Cinema (Palgrave Macmillan 2010), explores the topic of landscape in avant-garde and mainstream cinema from the silent era to the present. I specifically identify cases where natural settings transcend their conventional roles as backdrop and become outward manifestations of inner subjective states. Such a range of films includes Nanook of the North, La chute de la maison Usher, Duel in the Sun, L'avventura, Dog Star Man, Lawrence of Arabia, Picnic at Hanging Rock, Apocalypse Now, Fitzcarraldo, and James Benning's El Valley Centro. The study examines the critical history of landscape depiction in literature, painting, and photography, from medieval allegories like Roman de la Rose to the European Sublime, and from the American Hudson River School and Poe's landscape sketches to Steichen's Pictorialist images. Eventually, I illustrate the appearance of psychological landscapes in culturally cathartic films of the 1960s and '70s, such as Zabriskie Point and El Topo, and chart the decline of this tendency. My research first appeared in the article, "The Life and Death of the Contemplative Landscape," in Spectator. I also continue to present my research on landscape-oriented media at academic conferences, including the Society for Cinema and Media Studies and Film & History.
Landscape Allegory in Cinema provides a systematic overview of landscape-oriented films across the history of the medium, showing specifically how and when natural settings function as characters. The study also explores a larger cultural context for the narrative representation of landscape across the humanities, by tracing cultural trajectories of landscape depiction through time. For example, I argue that 17th century Dutch schools of Naturalist and Italianate painting evolved into a modern cinematic context where realistic and idealized settings are coterminous. Eventually, the study analyzes the use of landscape allegory as a means for social critique, particularly in films targeting Western imperialism, such as Aguirre: The Wrath of God and The Man Who Would Be King. The book was nominated for Theatre Library Association's Wall Award, and is peer-reviewed favorably in Film & History.
Toward expanding my research on landscape allegory, and in non-Western contexts, I am currently in the solicitation phase for an edited volume entitled "Transmedia Studies in Landscape Allegory," a logical extension of my first book inviting other scholars to contribute to this underexplored area of transmedia studies. Accordingly, I recently contributed a more "global" perspective in an article entitled "Psychological Landscape Films: Narrative and Stylistic Approaches" to the Portuguese journal Aniki and, previously, I contributed an article on the South Korean film Seopyeonje to the South Korean cinema magazine Anno. In tandem, I am developing my third single-authored book project on the rise of postclassical American popular music as film score, both at home and abroad, which has already been accepted for an upcoming series on the history of American popular music by Penn State University Press. In this direction, I have contributed a book chapter on the Beatles films A Hard Day's Night and Help! to the forthcoming volume The Beatles in Context (Cambridge University Press).