Tatyana
Gavrilyuk
Bio:
Tatyana Gavrilyuk graduated from Russian State University for the Humanities in 2007 and received a PhD from the same university (2010). She is currently an associate professor at the Industrial University of Tyumen. Tatiana has undergone professional development in Russian Academy of Sciences Institute of Sociology (Moscow) and LeuphanaUniversity (Luneburg, Germany), presented the results of her research, participating in several international scholarly events, including the meetings of International Sociological Association (Yokohama, 2014, Vienna, 2016).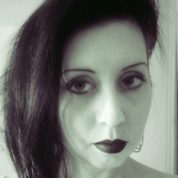 Research Interests:
Tatyana's research interests include the sociology of youth, contemporary social theory, qualitative methods in social sciences and subcultural studies. Her PhD thesis was devoted to the studying of
youth subcultural differentiation
using the method of typological analysis. She currently researches subcultures by means of field ethnography and qualitative data analysis in cross-cultural context, paying attention to the
global and local trends of the subcultural development
. Her most recent article concerns
dark culture
 as a global hybrid phenomenon, consisting of many solidarity groups with movable boundaries, changeable membership, fragmented identity and different ideological orientations of its representatives (
link 1
,
link 2
,
link 3
). Also, she has had an experience of investigating marginalized street youth gangs (the Russian phenomenon of "gopnics") and the neo-folk subculture which reanimates the ethnic elements of traditional Slavonic folkculture. The theoretical issues are also important, especially the theory and methodology of subcultural studies in British and American tradition and their adaptation to the study of the realities of Russian youth (
link 1
,
link 2
,
link 3
,
link 4
). In addition to subcultural studies, the wider range of problems have become an object of interest for Dr.Gavrilyuk, e.g.
value orientations
, structural limitations and possibilities of youth social transition in Russia,
the image of the future and temporal strategies of youth
, the biographical studies of youth successful life trajectories,
cultural capital of various youth groups
, and the current historical research in sociology of music pertaining to the early Soviet period.