SCHOOL OF EDUCATION PROJECT DESIGN SESSION: EDUCATIONAL EXPERIMENTS & EXPERT SELECTION
Innovation in education is closely related to the ability to create programs based on the quest for particular and innovative educational approaches rather than a mechanical integration of pre-made models. Given that these approaches require constant readjustment it is the educational experiment that provides all necessary instruments to ensure innovative educational design at universities. 
Over the past years the University of Tyumen has retained its position as one of the leading innovators in higher education. Establishing the
School of Education
is another step in strengthening this leadership through the creation and further customization of unique projects in the domain.
Taisia Pogodaeva, Vice-Rector for Education, University of Tyumen:

"Within the Priority 2030 initiative, we have set ambitious goals to develop a series of effective measures for general and higher education. This includes testing new approaches to pedagogical education in our region. In the first step, the School of Education will become a platform to construct brave experiments and research."
The concept of the School of Education is based on educational experiments made up on a
justified hypothesis
that needs to be well founded, and then either confirmed or denied. The other key components of the experiment are
constructive rule-breaking
(disrupting established practices that seem natural) and
responsible realization
from the experimenters' side. 
The
Educational Design Center
will be the core part of the School of Education. The Center will accommodate tasks and experiment deliverables from customers both within the UTMN system and beyond, that is, from other partner universities. The Center is planned to be a lab and think tank to redefine the existing experiences in educational design. R&D teams within the Center will create and curate these experiments. The goal of the project design session that took place at SAS on
June 3-5
was precisely to select experts to form such teams. 
Nadezhda Fyodorova, Head of Individual Educational Trajectories Department, University of Tyumen:

"The School of Education was planned as a center for experimental development in higher education. It is a core component of one of the projects within the Priority 2030, "Multiparadigm education: elaboration, prototyping, and approbation of educational models within the changing job market". It is pointless to launch other events and subprojects without this integral part. Hence the session devoted to selecting potential R&D experts for the School of Education is crucial. I am glad that our initiative has evoked such interest among colleagues in other cities and universities. The wonderful team of experimenters that joined our session gave me hope that our great plans are achievable".
17 representatives from different cities, including Moscow and Saint Petersburg took part in the session. The participants hold professional experience from a vast range of domains related to education, from traditional universities to corporate courses and career support. All participants went through a pre-selection process. The diversified group of candidates showed that people from completely different academic and professional backgrounds immersed in education at different levels often face similar problems. Thus, the session not only fulfilled an HR function but also became a platform to seek common solutions and safe space to exchange experiences.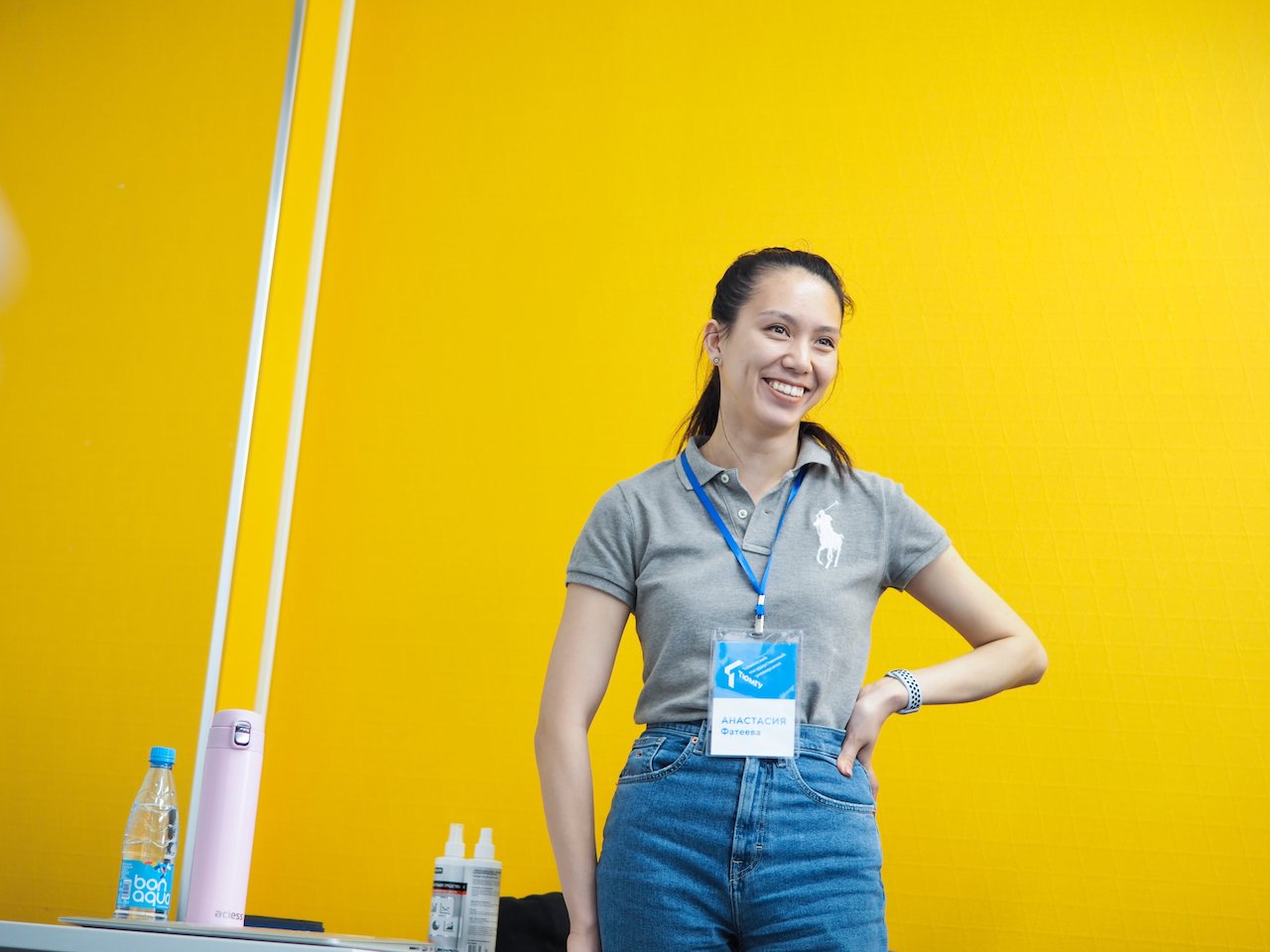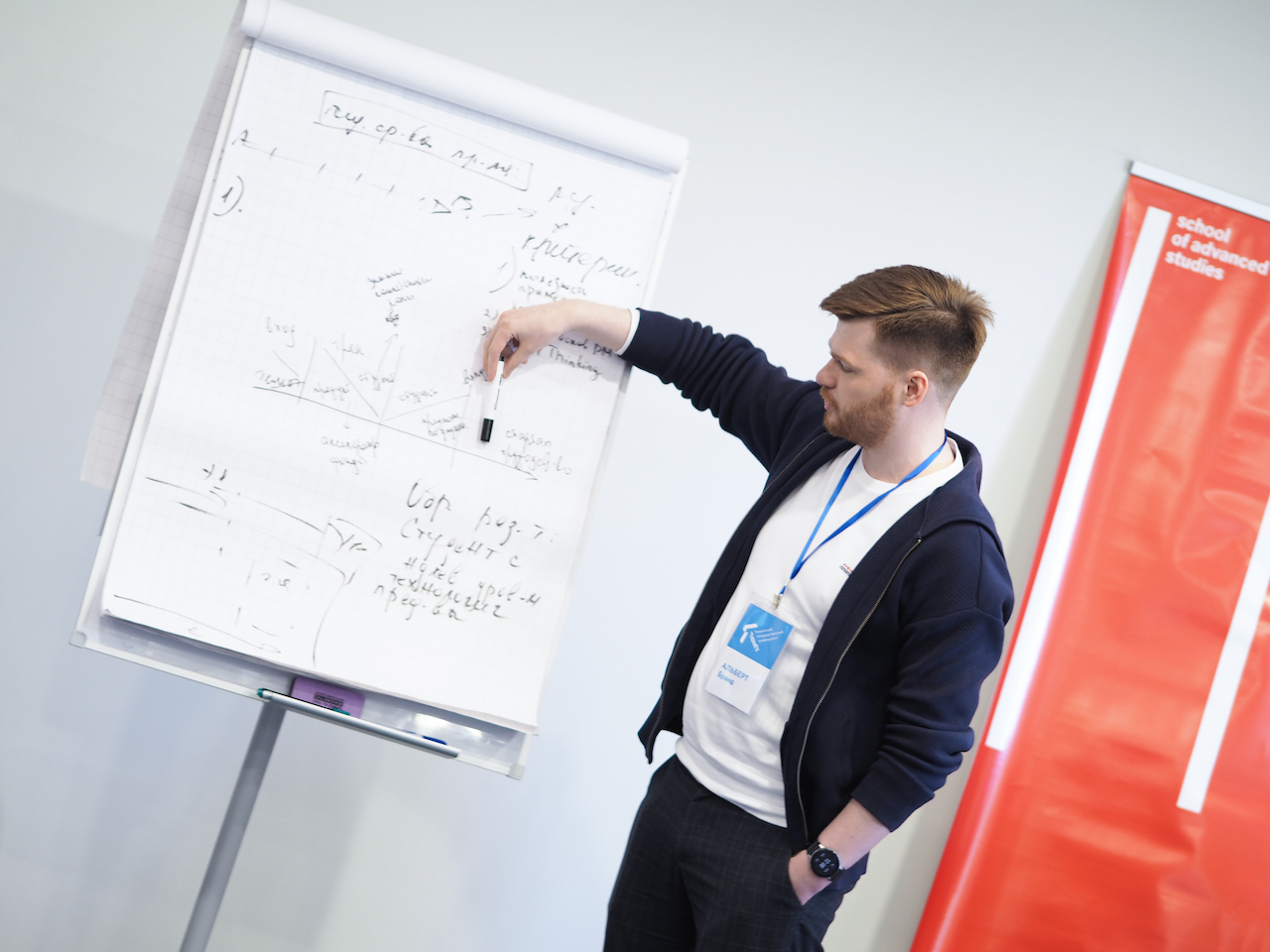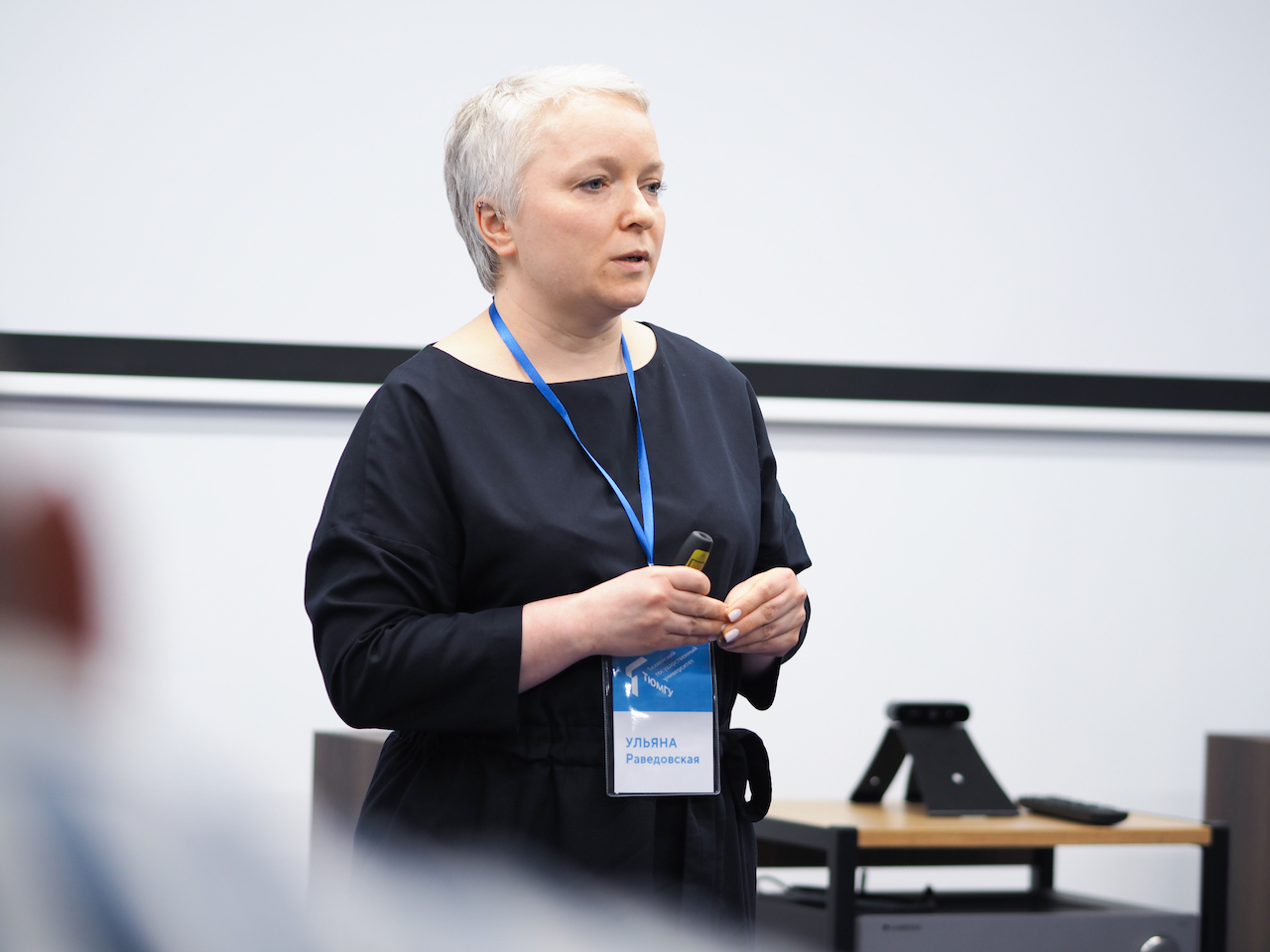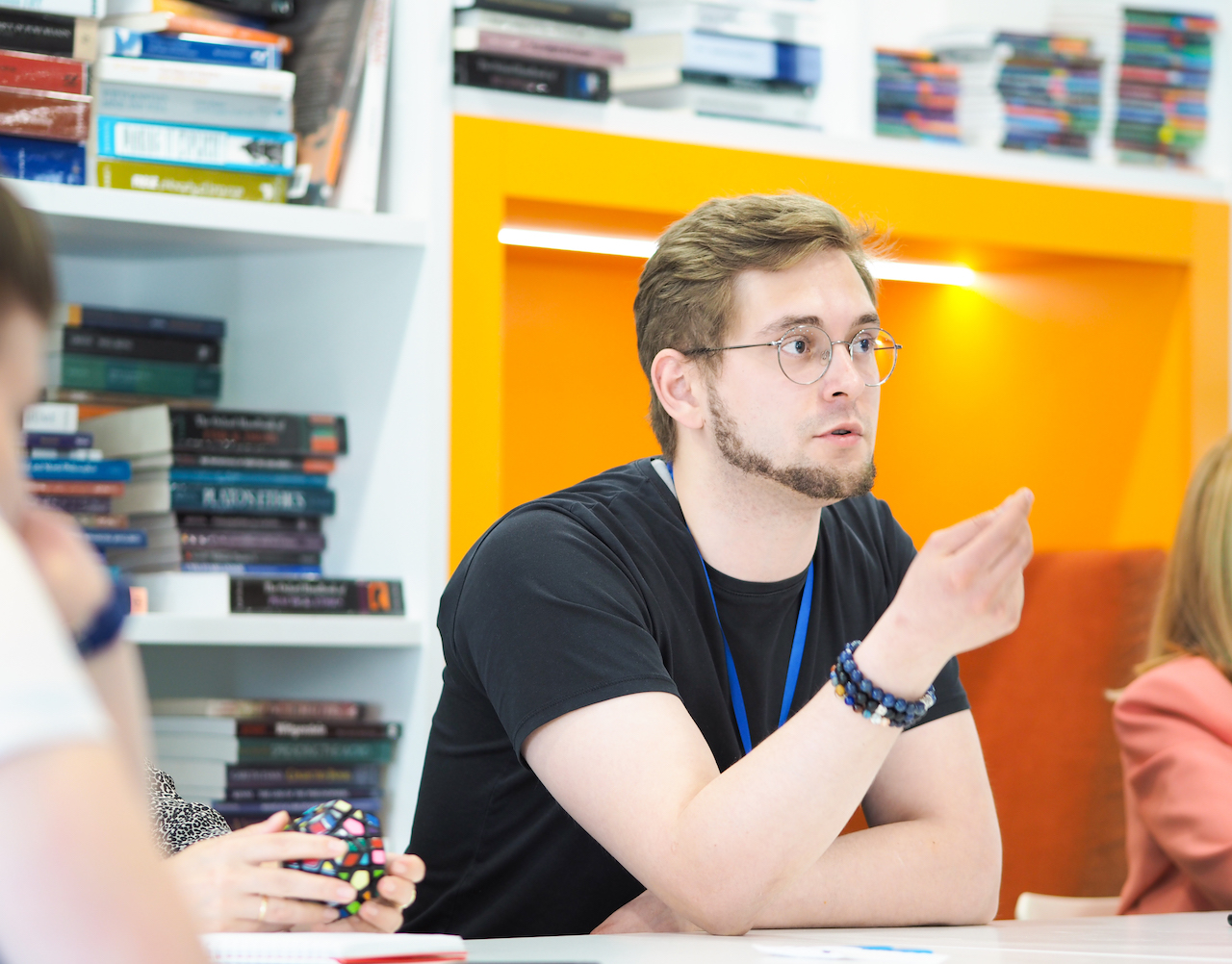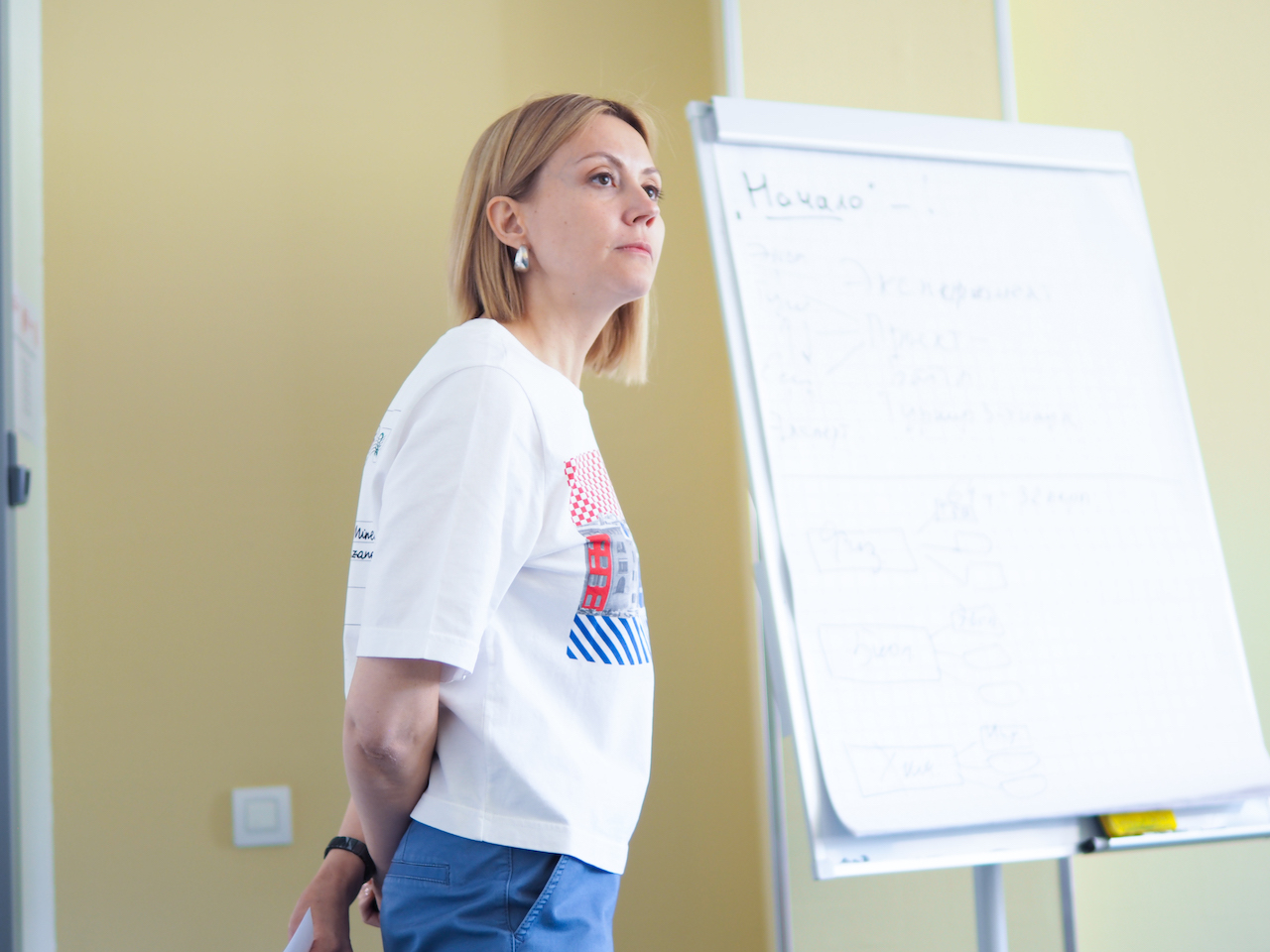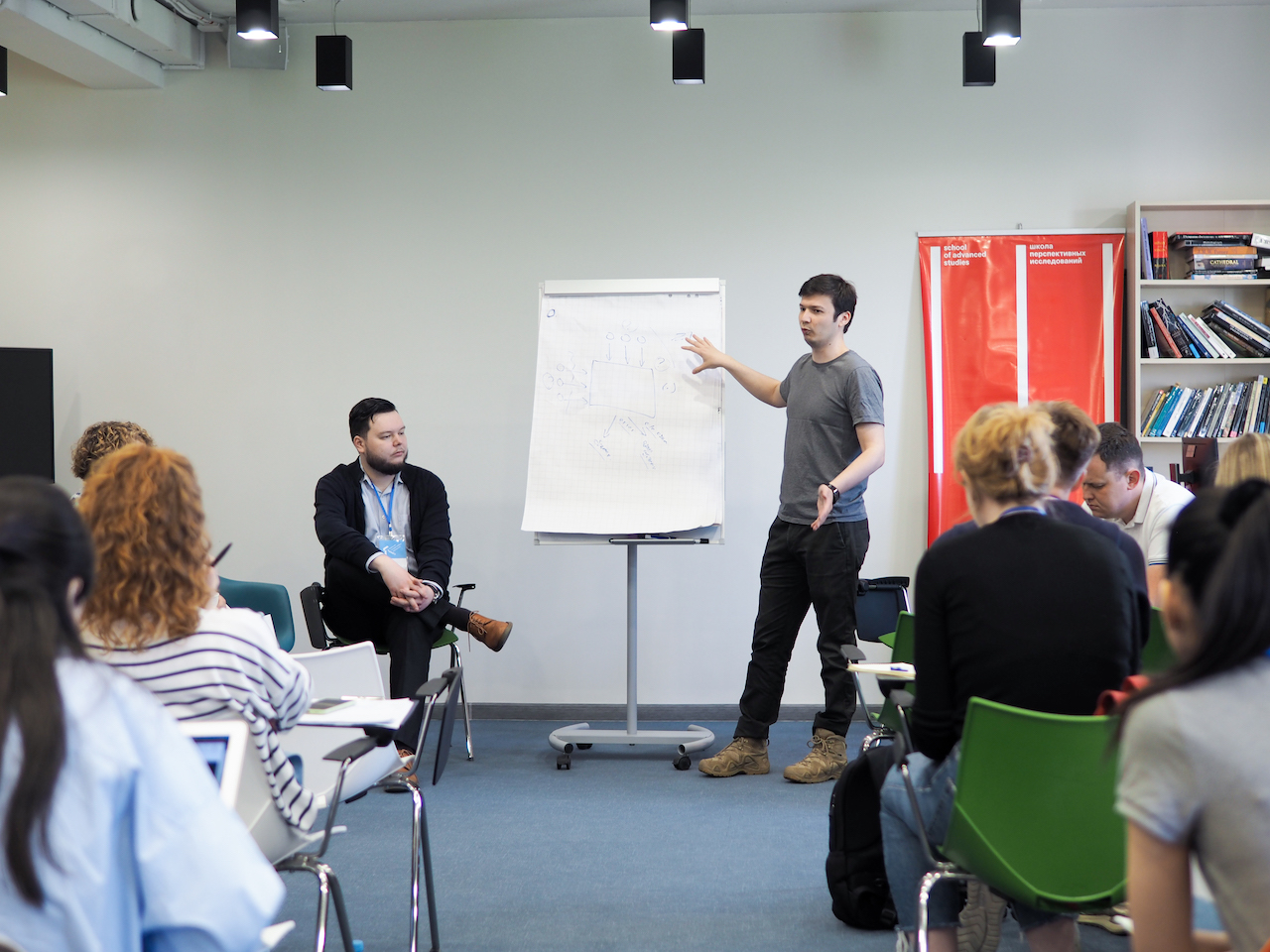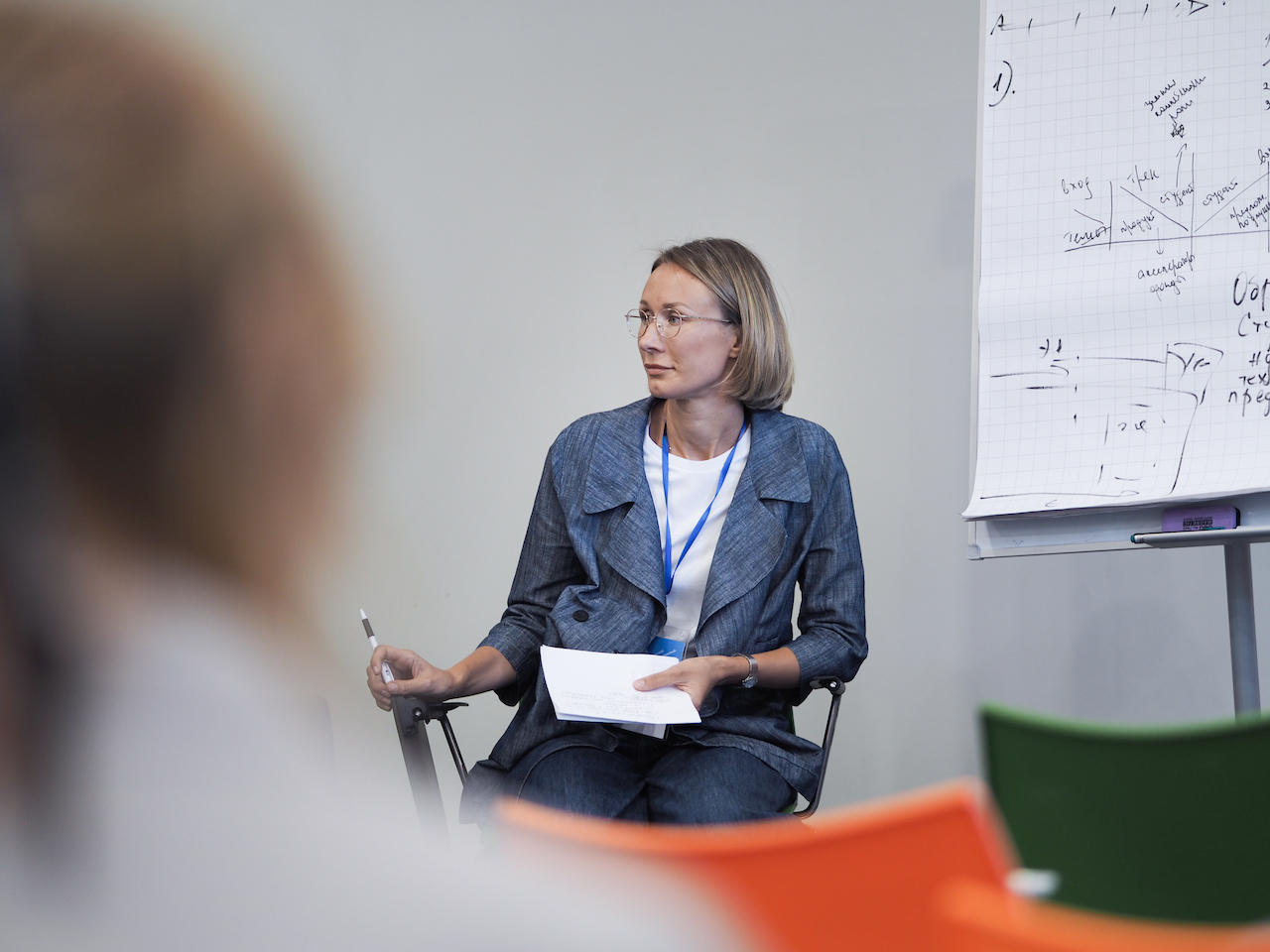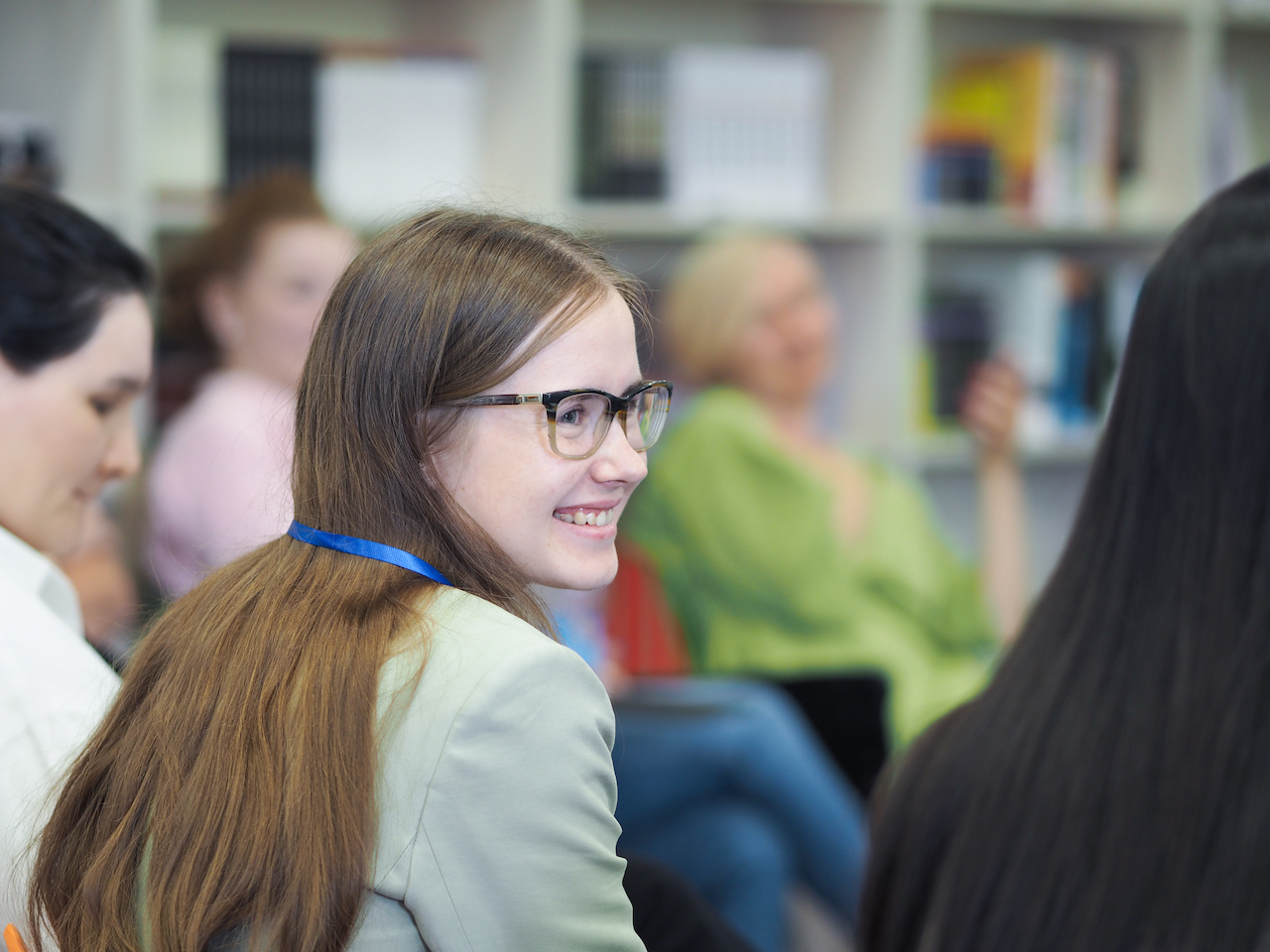 The project design session was constructed in a certain manner to make it possible within 3 days to qualitatively evaluate professional skills, knowledge, and leadership capabilities of the participants, as well as their ability to generate unconventional ideas and innovatively approach practical case studies. 
Andrey Shcherbenok, Director, SAS:

"We offered the participants of the session to create experimental educational solutions on different levels. First, they were asked to suggest alternative student evaluation models, then they needed to change certain course designs to solve issues appearing in the implementation phase, and finally the candidates were requested to design significant parts of whole educational programs. Within these exercises, it was important for us to assess the ability of our participants to effectively apply their pedagogical expertise to concrete situations. We also looked at their ability to think creatively and work in teams since the R&D Center is based on team work."
"The project design session of the School of Education. What a brain-stirring activity! And beautiful Tyumen as a gift!" –
wrote one of the session participants, Ulyana
Ravedovskaya, Education Director, Innotech,
on social media, adding the following photographs.