Open Courses
04.02.2020–26.03.2020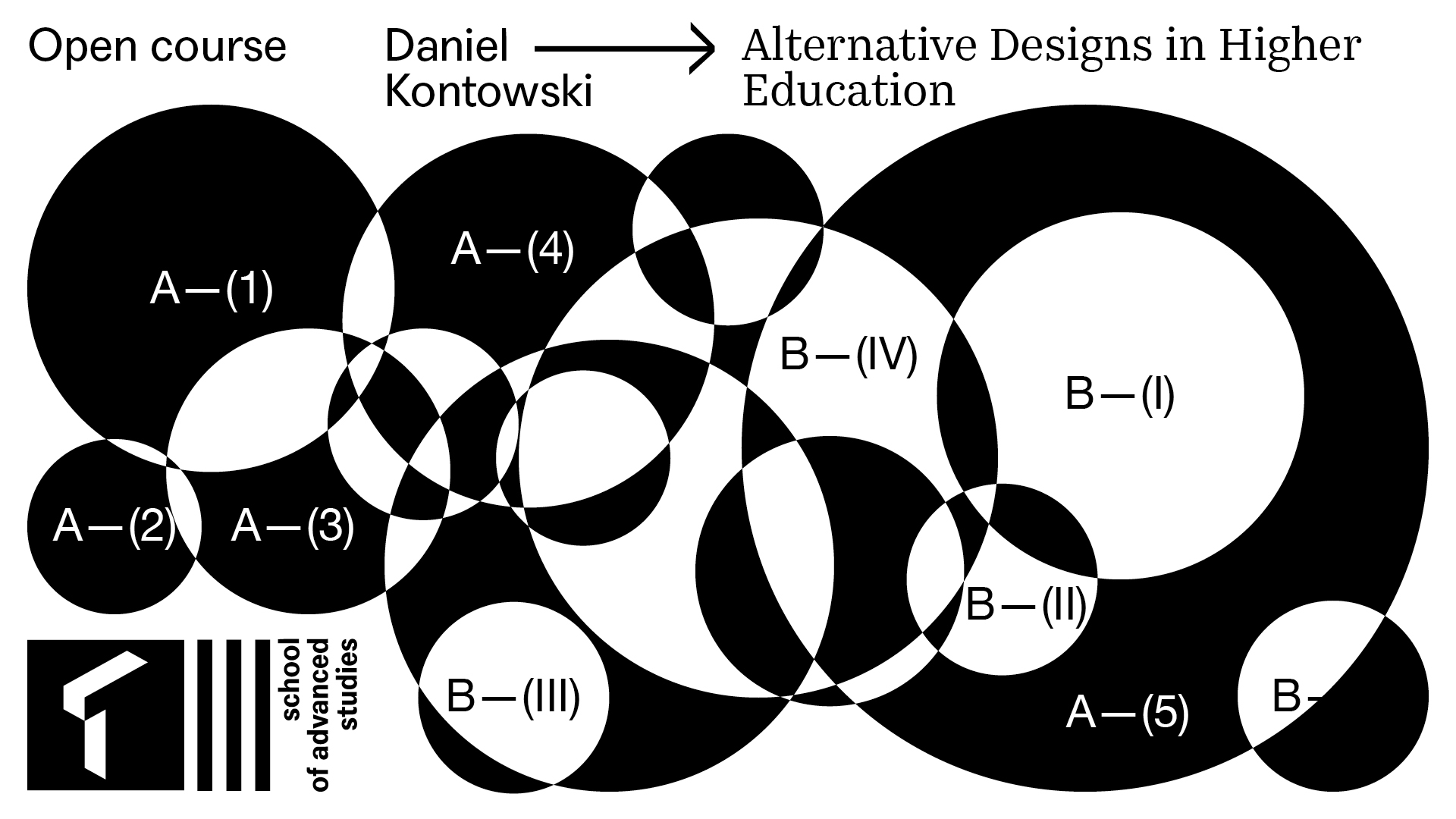 From 4th of February until 26th of March 2020.
Tuesday and Thursday from 7:15 p.m. to 8:45 p.m.
The course is taught in English. Free and open admission. Participants will receive a certificate of the course completion issued by SAS if they attend regularly.
The course instructor is Daniel Kontowski, SAS Head of Education. In addition, the course will feature the following guest lecturers:
The course will focus on liberal arts and sciences model of higher education, which becomes increasingly relevant in Russia following the appeals for more individualized and flexible university education. Is it the most promising direction of higher education and does it really provide "competencies of the future"? How do graduates fit the demands of a constantly changing labor market? In which aspects does traditional education lose points to liberal arts and sciences education? What is the experience of those who employ this model, what are the advantages and pitfalls of the model, and can it be influenced by the community of external stakeholders?
The course will help the audience broaden its horizons and develop their understanding of higher education in international context. It will introduce many different institutions that employ the liberal arts and sciences model and help the audience answer many burning questions gradually, allowing space for their own judgment. It will seek to explain many tough concepts in a newbie-friendly way and in an engaging manner for people with various backgrounds and experiences.
07.11.2019–19.12.2019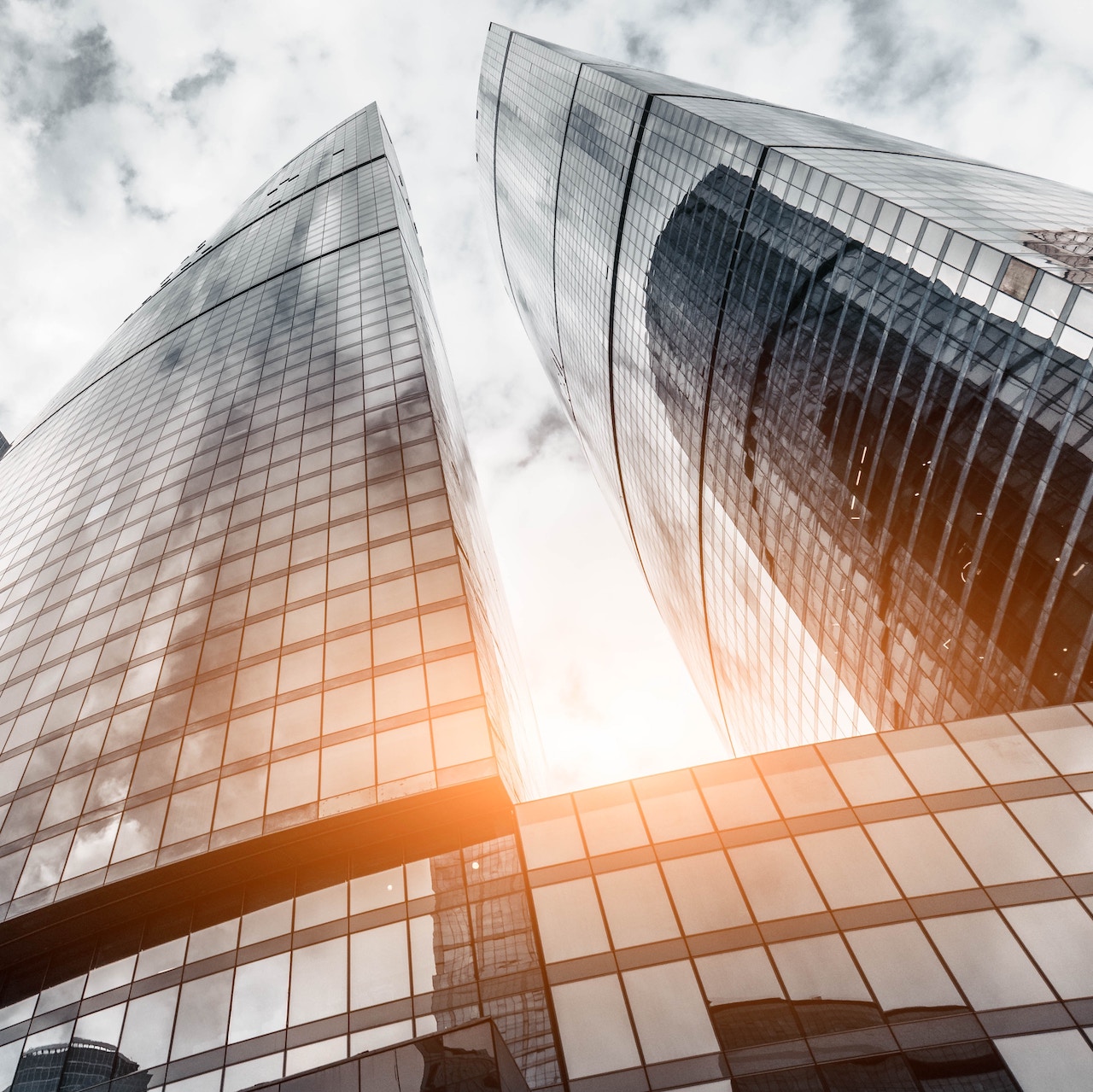 From 7th of November until 19th of December 2019.
Tuesday and Thursday from 7:10 p.m. to 8:40 p.m.
The course is taught in English. Free and open admission. Participants will receive a certificate of the course completion issued by SAS if they attend regularly.
Gordana Pesakovic has rich global teaching and research experience. She has been teaching in the USA for 20+ years and was awarded twice the Best Professor Award. In addition to teaching in the USA, she has been Visiting Professor in China, Taiwan, Thailand, Serbia, Argentina, Chile, Kyrgyzstan, Mexico, France and Czech Republic.
She has organized special Study Abroad Program and with her students she has visited India, Thailand, Singapore, Denmark, Sweden, Switzerland, Hungary, Serbia, Czech Republic, Argentina, Chile, Brazil, and Dominican Republic. She holds Ph.D. in Economics from University of Belgrade.
What is international business? Why it matters to me? What is the significance of culture in international business? Will marketing strategy change or company can use the same strategy globally? How does global and regional economic cooperation and integration shape the international business?
What is International Monetary System? How can changes in exchange rates make successful business a failure? Does ethics differ from country to country? What can I learn that will help me understand global business and its impact on the overall economy and life?
"International business" class will search the answers to these questions. Students will be active participants in the knowledge creation process.
The Plan:
Lecture 1, November 7 International Business: World is Flat or in Cage?
Lecture 2, November 12 Global Economy in Review: 1987–2019
Lecture 3, November 14 International Trade and Foreign Direct Investments
Lecture 4, November 19 Culture and Why does it Matter
Lecture 5, November 21 Regional Economic Integrations
Lecture 6, November 26 Europe in Crisis or in Transition
Lecture 7, November 28 Intentional Monetary System
Lecture 8, December 3 Students' Presentations: How to do Business in Different Countries
Lecture 9, December 5 Nation Branding: What is it and why does it Matter?
Lecture 10, December 10 How can Exchange Rates Destroy your Business
Lecture 11, December 12 Human Resource Management in the Global Context
Lecture 12, December 17 Globalization in Transition: the Future of Trade and Value Chains
Lecture 13, December 19 Where does Innovation happen and why does it Matter?
03.09.2019–17.10.2019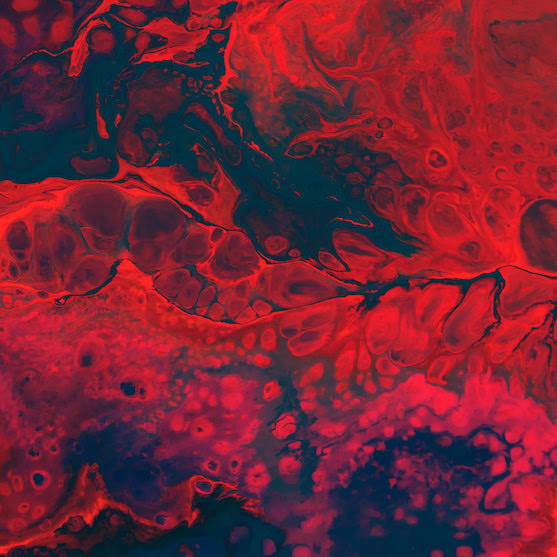 From 3rd of September until 17th of October 2019.
Tuesday and Thursday from 7:10 p.m. to 8:40 p.m.
The course is taught in English. Free and open admission. Participants will receive a certificate of the course completion issued by SAS if they attend regularly.
Corinne Doria is a historian specializing in the social history of medicine and disability. She received a doctoral degree in Modern History at Paris 1-Panthéon-Sorbonne University and the University of Milan in 2012. In 2013-2014, she was a Postdoctoral Fellow at Paris-4. She taught Modern History Paris 1 University and Disability Studies at Sciences-Po Paris from 2014 to 2018. In 2019 she was Associate Research Fellow at the Italian Academy for Advanced Studies at Columbia University. She authored four books and more than twenty peer-reviewed articles.
In recent years, medical schools have been more and more integrating humanity courses in their curricula. The reason: equip future physicians with skills and competencies useful to improve the doctor-patient relationship; provide a better understanding of delicate ethical questions; enable them to maintain their professional identity in the face of the increasing role of technology.
What can humanities teach us about health, illness and care? How can history, philosophy, literature, and the arts have an impact on medicine and vice-versa?
Through the analysis of a broad range topics related to human condition and a variety of different sources (literature, art-works, movies, archives), this course will examine how arts and humanities offer different ways of thinking about health, illness, healing, and care, which are complementary rather than opposed to the scientific ones.
The Plan:
Lecture 1, September 3
Introduction – Medical Humanities: What Are They and Why Do They Matter
Lecture 2, September 5
Health and Illness: What Are They? – Defining the normal and the pathological
Lecture 3, September 10
What is a Doctor? – Healers, therapists, and physicians through history
Lecture 4, September 12
Writing the History of Medicine – From the 'greatest benefits to mankind' narrative to the 'patient's view.'
Lecture 5, September 17
Hysteria and Madness – Discourses and representations of mental health
Lecture 6, September 19
In Atrocious Suffering – How representations and the experience of pain have changed over time?
Lecture 7, September 24
Sensing the Past – The Five Senses through the philosophical, historical and medical perspective
Lecture 8, September 26
Medical Rights and Wrongs –Theorizations, historicization, and enforcement of Medical Ethics
Lecture 9, October 1
Medical Narratives – How do we tell our stories about health and illness?
Lecture 10, October 3
Mediatizing the Medicine – What happens when a medical issue becomes mainstream
Lecture 11, October 8
Exhibiting the body – Anatomical and Medical Illustrations and the Display of Human Body Parts
Lecture 12, October 10
Art and Medicine – Overlapping of medicine and visual arts
Lecture 13, October 15
Medicine and Movies – Representation of Physicians and Patients in the 7th Art
Lecture 14, October 17
Conclusion – What Future for Humanities in Medicine?
16.04.2019–6.06.2019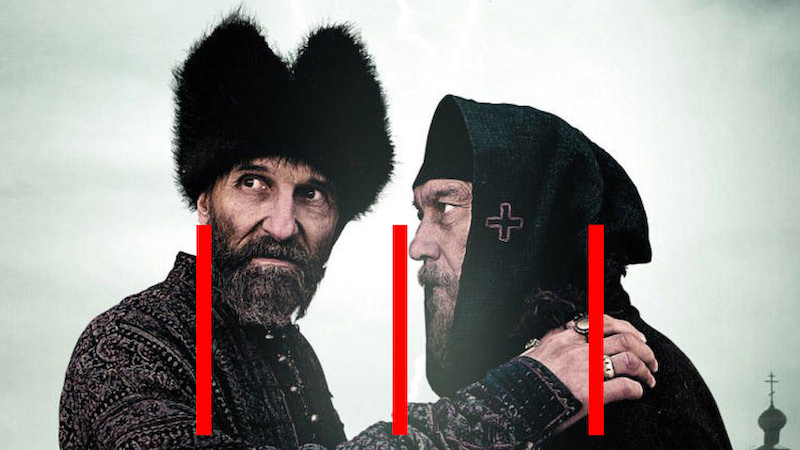 From 16th of April until 6th of June 2019.
Tuesday and Thursday from 7:10 p.m. to 8:40 p.m.
The course is taught in English. Free and open admission. Participants will receive a certificate of the course completion issued by SAS if they attend regularly.
This team-taught open course is a series of lectures about temporal imagination in popular historical and science fiction films. Exploring narratives of our past and present in contemporary cinema, we will discuss a series of recently produced historical feature films about Russia and Western Europe, and science fiction films. The course will go beyond true/false or realistic/nonrealistic dichotomies often applied to analyses of historical narratives and future scenarios. We will examine how these narratives tell about and reveal contemporary convictions, imaginations, and anxieties. We will consider how these imaginary temporalities enable both escapism and, potentially, cognitive estrangement to reassess contemporary situations. This open course also offers an elective seminar for SAS Students.
Evgeny Grishin is a historian of Europe and Russia in the period of early modernity with particular interests in language, religion, and materiality.
duskin drum is an interdisciplinary scholar, artist, performer, and the author of "Ecology. Technology. Anime" online course.
Peter Jones is a cultural historian, specializing in the religious, political, and intellectual life of medieval Europe (c.500–1500).
The Plan:
April 18/Lecture 1: Past, future, and temporal imagination (Grishin/drum/Jones)
April 23/Lecture 2: Film "Viking"/"Викинг" (Andrey Kravchuk, 2016, Russia) - where to begin the story? (Grishin)
April 25/Lecture 3: The problems of origins, continuity and destiny in the historical narratives/imagined pasts (Grishin)
April 30/Lecture 4: Film "Tsar"/"Царь" (Pavel Lungin, 2009, Russia) (Grishin)
May 2/Lecture 5: State and people in past and present (Grishin)
May 7/Lecture 6: Film: "Annihilation" (Alex Garland, 2018, USA) (drum)
May 9/Lecture 7: Dread and dark euphoria; feeling a historical moment of now. Why so much body horror and dystopia? (drum)
May 14/ Lecture 8: Film: "Prospect" (Christopher Caldwell and Zeek Earl, 2018, USA) ~ Hard science fiction and precarious laborers. (drum)
May 16 / Lecture 9: Design fiction and speculative design ~ when science fiction "works." (drum)
May 21/Lecture 10: Film "Interstellar" (Christopher Nolan, 2014, USA) (Grishin)
May 23/Lecture 11: Whose is the future? (Grishin)
May 28/Lecture 12: Film: "Favourite" (Yorgos Lanthimos, 2018, UK/Ireland/USA) (Jones)
May 30/Lecture 13: Humouring the past (Jones)
June 4/Lecture 14: A time travel film blending history and sci-fi will be chosen by the group (drum/Grishin/Jones)
June 6/Lecture 15: Retro, mash-up, and the future past, what our past and future tell us about ourselves (drum/Grishin/Jones)
04.02.2019–28.03.2019
From 4th of February until 28th of March 2019.
Tuesday and Thursday from 7:10 p.m. to 8:40 p.m.
The course is taught in English. Free and open admission. Participants will receive a certificate of the course completion issued by SAS if they attend regularly.
Erika Wolf is a visual historian with particular interest in modernism and modernity, Soviet visual culture, photography, propaganda, and cross-cultural representation. A native New Yorker, from 2013 to 2018 she taught in the department of History and Art History at the University of Otago (New Zealand. She completed a bachelor degree in Sociology and Science in Human Affairs at Princeton University, was a fellow of curatorial studies at the Whitney Museum, and completed her graduate education in both Art History and Russian & Eastern European Studies at the University of Michigan. She has received numerous international fellowships and has contributed to exhibition projects at international art museums, including the Reina Sofia in Madrid and the Art Institute of Chicago. She is presently completing an introduction to the history of photography in Russia for Reaktion Press.
This lecture series provides an overview of photography from pre-photographic times to the present. We will explore various approaches to the historical study of photography: its emergence as a technology for documenting the world, its evolution in relation to other art forms, its connection to various fields of knowledge (such as medicine, anthropology, history, post-colonial studies), its role in the development of mass culture, and its use as a means of social control. Lectures will consider the photographic image in a range of contexts, including art, advertising, journalism, and propaganda, and will explore the social, political and ethical consequences of photographic media in contemporary culture.
The Plan:
Feb. 4: Camera Obscura: The Origins of Photography
Feb. 7: Daguerreotype vs. Calotype
Feb. 11: The Photograph as a Document
Feb. 14: Focus on the Body: Portraiture and the Human Countenance
Feb. 18: Focus on the Body: The Human Sciences (Medicine, Anthropology)
Feb. 21: "The Other Half": Photography and Social Control
Feb. 25: Recording the Invisible, Motion, and Color
Feb 28: 19th Century Virtual Reality: Stereographs and Magic Lanterns
Mar. 4: "You Press the Button and We Do the Rest": Kodak and the Snapshot
Mar. 7: The Modern Illustrated Press & the Rise of Photojournalism
Mar. 11: Photography and/as Art
Mar. 14: The New Vision: From Pictorialism to Modernism
Mar. 18: Photomontage, Photogram, Manipulation
Mar. 21: Sovetskoe Foto: Photography and Revolution
Mar. 25: Photography and Recent Art
Mar. 28: The Digital Revolution
05.11.2018–27.12.2018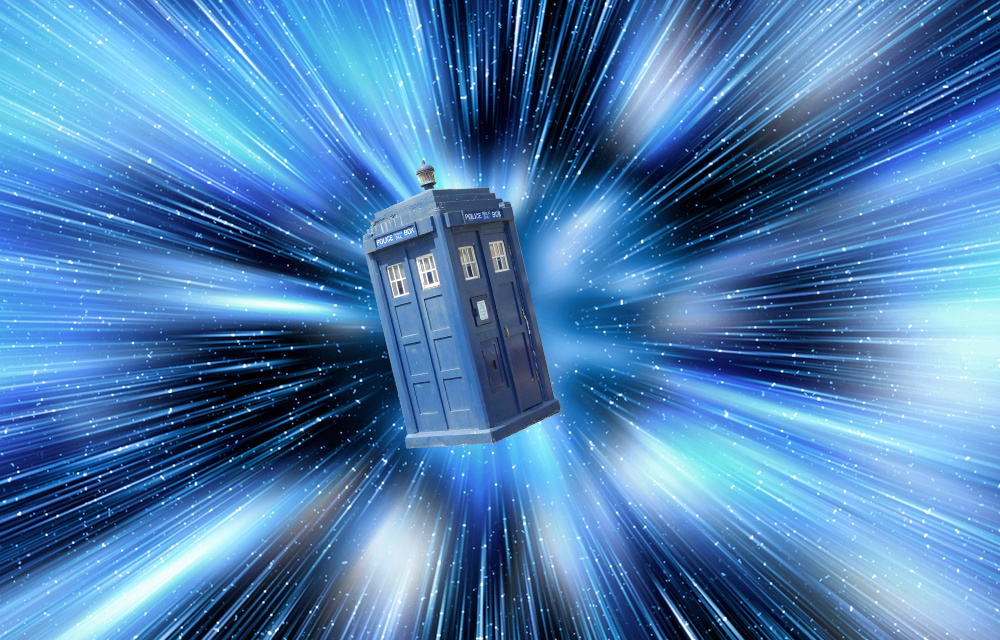 From 5th of November until 27th of December 2018.
Tuesday and Thursday from 7 p.m. to 8:30 p.m.
The course is taught in English. Free and open admission. Participants will receive a certificate of the course completion issued by SAS if they attend regularly.
Giacomo Andreoletti received his PhD in Philosophy from the University of Milan in 2017. During the Academic Year 2015-16, he was visiting scholar at Columbia University (New York). So far his research has focused around issues on the metaphysics of time, time travel and the problem of free will. A list of publications can be found here.
Time has always made philosophers wonder and will continue to do so until the end of time. For although our everyday conception of time might seem unproblematic, once we ask questions about the nature of time we soon realize it is an endless source of puzzlement. Time travelers can help us. They travel through time and they can tell us what time is like, or maybe they will just generate further puzzles about time.
This open course is an introduction to some issues related to the philosophical debates around time and time travel. On the one hand, philosophy of time can shed some light on whether time travel is possible and how it would look like. On the other hand, thinking about time travel can enhance our understanding of time. While dealing with time and time travel, we will also address issues such as: causation, identity over time, changing the past, time loops, fate, and free will.
Sillabus:
Nov. 6: Philosophy of Time. A primer on some philosophical issues on the nature of time
Nov. 8: Change and Time. A paradox about how material objects change through time
Nov. 13: Past, Present, and Future. Three different theories of the ontology of time
Nov. 15: How do we know that we live in the Present?…and other problems in the ontology of time
Nov. 20: Time Travel. Is time travel possible? Oddities and paradoxes of time travel
Nov. 22: Causal Loops. What happens when a time traveler from the future influences the past?
Nov. 27: The Grandfather Paradox. Erasing the causes of your existence by means of time travel
Nov. 29: Time Travel and Freedom. What time travelers can and cannot do
Dec. 4: Time travel and the Growing Block. Time traveling in a universe that grows
Dec. 6: Time Travel and the Moving Spotlight. Time traveling when time is two-dimensional
Dec. 11: Beings outside time. An unusual perspective on time
Dec. 13: The logic of future contingents. The problem of future contingents: how to make sense of our claims about the future
Dec. 18: Time and Change. A thought experiment that challenges the view that change is necessary for time
Dec. 20: How (not) to get funds for your time machine project. A puzzle about your promising time machine project
Dec. 25: Some further paradoxes of time travel
Dec. 27: Concluding discussion: the nature of time and time travel
03.09.2018–18.10.2018
From 3rd of September until 18th of October 2018.
Monday and Thursday from 7 p.m. to 8.30 p.m.
The course is taught in English. Free and open admission. Participants will receive a certificate of the course completion issued by SAS if they attend regularly.
Margret Grebowicz is an environmental philosopher researching exhaustion and desire, as bodies, places, relationships, and meanings interact at different levels of life. She is the author of four books: 'Whale Song' (Bloomsbury Academic P), 'The National Park to Come' (Stanford University P), 'Why Internet Porn Matters' (Stanford University P), and 'Beyond the Cyborg: Adventures with Donna Haraway' /with Helen Merrick/ (Columbia University P). Originally from Poland, she received her Ph.D. from Emory University, and taught philosophy for two decades in the US before coming to SAS. During one of those decades, she also worked as a professional jazz vocalist.
The news announce constantly that we are living on a dying planet. For many people, this overwhelms not just our ability to "do something" about it, but even our ability to think it. Sometimes, the disaster seems too immense, too intertwined with every aspect of life for a mere individual to grasp. Other times, we are told to take it one small step at a time, and that every one of our actions makes a difference. Neither position helps us understand the present or imagine the future.
This course introduces multiple critical paradigms for thinking about the environment and one's relationship to it. Rather than trying to describe the environmental crisis, as if the problem were singular, this course illustrates how different environmental problems engender different cognitive and imaginative frameworks. The goal of the course is not to arrive at a comprehensive, total understanding of environment, but instead to explore the dynamics among these competing frameworks. Should we strive to reconcile the tensions between them? Can their differences be productive for thought, action, or both?
Sillabus:
09.03: Introductions and beginning thinking What is the Anthropocene? Who are "we"?

09.06: Fantasies of Nature

the national park idea, nationalism, recreation, photography, freedom, solitude, escape, beauty
09.10: Grizzly Man screening (dir. Werner Herzog, 2005)

09.13: Thinking with Grizzly Man

Are humans animals? Are animals persons? What is wilderness and who/what belongs there?
09.17: Nature, gender, and sexuality introducing ecofeminism and queer ecology
09.20: Whales and other aliensanimal intelligence, language, communication, charisma
09.24: Noise and other wasteocean pollution, ambient waste, noise, media, social media and environmentalism

09.27: Thinking about climate change

climate change as a challenge to thinking and imagination, temporal scale and time-lapse photography, dark ecology

10.01: Disability, disease, and ecological loss

Environmentalism meets wellness culture, crip critique, what is a "natural" disaster?

10.04: Environmental justice

The movement's history, its advantages and limitations, for what phenomena is it useful?

10.08: Indigenous People's Day (US)

Thinking with mountains: colonialism and mountaineering, recreation in late capitalism, optimized bodies and affect extraction

10.11: Guest speaker

Dr. Juliette Colinas, specialist in environmental sociology and economics, on place, attachment, and social capital
10.15: Concluding discussion: pessimism, optimism, and action
14.05.2018–31.05.2018
From 14 to 31 May 2018.
Monday and Thursday, from 7 p.m. to 8.30 p.m.
The course is taught in Russian. Free and open admission.
Oksana Bulgakowa is a professor at the Johannes Gutenberg University Mainz. She graduated from the All-Russian State Institute of Cinematography (VGIK) in Moscow and obtained a doctor's degree at the Humboldt University of Berlin (1982); taught at the University of Music and Theatre Leipzig, the Free University of Berlin, Stanford University and the University of California, Berkeley.
Oksana Bulgakowa is the curator of the new joint master's program by the School of Advanced Studies and the UTMN Institute of Humanities and Social Sciences and "Digital Cultures and Media Production".
The course "Film history" introduces you to alternative models of cinema history based on the most interesting films representing different countries and different ages.
Course topics:
film history as the history of succession of styles (German Expressionism, French Impressionism of the 1920s);

film history as the history of engineering and technology (the first and the second sound revolutions, introduction of new aspect ratios);

film history as the history of production and institutional structures development (Hollywood studios in 1930-1948, German and Soviet cinematography of the 1930s; censorship; development of the canon: archives and festivals);

development of new film forms with their regard for social history, technologies and production structures (classical Hollywood style; French New Wave);

creating new categories to describe various cinematographic phenomena (film genres and film stars; film noir between genre and style);

Italian neorealism as historical, political and intermediate phenomenon; auteur cinema and auteur style categories (foundation and legacy of New Waves in France, Eastern Europe, Germany and Brazil);

film history as the history of globalization (the Chinese cinema phenomenon).
24.04.2018–08.06.2018
From 24th of April until 8th of June 2018
Tuesday and Friday, from 7 p.m. to 8.30 p.m.
The course is taught in English. Free and open admission.
Zachary Reyna is a political theorist working in the environmental humanities and cultural study of law. He received his PhD in Political Science from Johns Hopkins University (USA), where his dissertation offered an ecological reading of the natural law tradition that rethought the concept of political obligation for contemporary environmentalist politics. He he taught political theory and environmental thought at Johns Hopkins and Towson University, and is the assistant editor of the journal "Political Theory". He is now professor in political theory at SAS.
What is the relationship between law and love? At first glance, law and love seem to be opposed. Whereas law governs through distant rules, love emerges in intimate and often surprising circumstances. Whereas law strives to present itself in the language of reason and utility, love communicates through affect and sentiment. Law prohibits, yet "love endures all things" St Paul tell us at the beginning of the Christian tradition.
This course draws on both legal cases and literary and theoretical works on love to question the premise of this opposition. We explore both love's place in law through an examination of the way courts and legislatures in the United States and Russia have defined and redefined love, as well as law's place in love. Ultimately, we ask, what would it mean– and is it even possible– to say that law is somehow like love?
The course is taught in English. Free and open admission.
Louis Vervoort studied physics in Ghent (MSc in engineering physics), Marseille (PhD) and the École Normale Supérieure in Paris (post-doc). Already in this period his main interests shifted from classic physics to the foundations of the field – a research area in which the fundamental axioms are questioned and investigated. This brought him naturally to philosophy, which he studied at the University of Montreal (PhD). Some of the advantages of working in philosophy are that it allows to address a broad range of interests, and that it somehow incites to look for the unifying ideas, the fashionable 'big picture' (He will leave this little idea here very vague). Philosophy also encourages to ask ethical questions on research, technology, science and society. If he would have to summarize his most eye-opening experience of these last years, then it would be the observation that, at the very fundamental level, science and philosophy are solidly intertwined, and can greatly inspire each other. An idea popular among interdisciplinary practitioners, but not yet popular enough in other communities!
This course is an introduction to philosophy of science, concentrating on the contemporary period (essentially the last two centuries). Part One will give a historical overview of the most widespread modern theories of philosophy of science in the western tradition. After a general introduction, we will begin with logical positivism and end with constructive empiricism and other very recent theories. Part Two will initiate a more original and systematic approach: an attempt to construct a systematic philosophy of science starting from essential concepts.
Philosophy of science is the branch of philosophy that investigates what distinguishes 'science' from other cognitive fields and activities. We will therefore study questions as: What is science? What is pseudoscience? What is the goal of science? What are the main ingredients of scientific discovery? How are scientific statements justified? Are there general methods of science, used across all disciplines? What degrees of "certainty" (or "truth") do we have in the different sciences? What are the sociological aspects of science?
Throughout the course we will consider case studies from specific disciplines, such as physics, biology, psychology,…. One of our aims will be to show that philosophy and science go hand-in-hand, and can mutually inform each other for the better of both. Prerequisites for this course are a general and introductory high-school knowledge of science and philosophy, as well as much curiosity as possible.
The course is taught in Russian. Free and open admission.
Maxim Alyukov is a researcher with the Public Sociology Laboratory and a PhD Candidate in Faculty of Arts at the University of Helsinki. He started his career as an engineer and then turned to psychoanalysis: Maxim was a curator at Freud's Dream Museum, and an editor, author or translator working for several Russian journals focused on Lacanian psychoanalysis. Currently he takes part in a number of PS Lab projects on civil society, protest movements, and war in the post-communist world, as well as working on a dissertation about Russian TV viewers during the political crisis in Ukraine. Maxim holds Specialist degrees in engineering from the State Marine Technical University, and in psychology from the East European Institute of Psychoanalysis, as well as an MA degree in sociology from the European University at St.Petersburg.
Until very recently scholars, along with society in general, considered the only real audience of the video game industry to be children and dedicated fans. Accordingly, when studies dealt with video games they mostly focused on their influence on socialization and child development. Today however, with the growth of the video game market almost matching that of the film industry, it is widely acknowledged that games are being bought and played by very different social and age groups. This in turn has led to the rapid growth of a separate academic field of game studies, which we will consider in this course. As well as examining the history of video games, this course will offer various research approaches for studying them in more critical depth. What is a video game – Is it a game or a narrative? What are the major genres of video games, and how did they evolve? How are games related to identity, sexuality, violence, education, economy, and politics? What is counter-gaming, and how have the modifications produced by gamers themselves become embedded in the video game industry? What is the relation between war, the military-industrial complex, and video games, and how can video games contribute to science? We will address these and many other questions through the multiple theories and research that constitute the emerging field of game studies.
The course is taught in English. Free and open admission.
Peter Jones is a cultural historian, specializing in the religious, political, and intellectual life of medieval Europe (c.500–1500). Originally from the United Kingdom, where he gained both a BA and an MA from the University of Bristol, Peter received his PhD in History from New York University in 2014. From 2014–16 he was an Andrew W. Mellon Postdoctoral Fellow at the Jackman Humanities Institute, University of Toronto, and from 2016–17 he worked as a visiting scholar at the Pembroke Center, Brown University. He has published a range of articles on medieval cultural history in academic journals and edited volumes, and has recently completed a book manuscript exploring the role of humor in the political and religious revolutions of the twelfth century.
Between the years 500 and 1500, Western Europeans experienced an era of enormous creativity and cultural change. Kingdoms rose and fell, while poets agonized over courtly love, thousands of knights fought and died on epic crusades, and scholars debated the nature of God at the world's first universities. This course will introduce students to a foundational epoch in the history of the West, exploring the core medieval ideas and institutions that helped to make Europe into what it is today. At the same time, we will also investigate the radically different answers medieval people had to the fundamental questions of human existence. Studying a wide range of texts and images, from autobiographies and confessional poems to gothic sculptures and fantastical maps, we will unearth the intellectual universe of an ancient culture, probing its continuities and ruptures with the world we inhabit now.
The course is taught in English. Free and open admission.
Open online course "Ecology. Technology. Anime"
At the School of Advanced Studies, duskin drum is a founding professor and researcher in the Material Relations research group. He is an interdisciplinary scholar, artist, performer, and woodsman. In 2017, he completed a doctorate in Performance Studies with designated emphases in Native American Studies, and Science and Technology Studies at University of California, Davis. In 2005, he earned a Bachelors of Arts studying interdisciplinary theatre and performance at Evergreen State College . For 15 years, duskin has been making art and performance in Asia, Europe and the Americas.
In this course, we view selected Japanese anime and manga to examine contemporary issues in ecology and technology. In a world of global climate change, genetic engineering, industrial materials, cyborgs, robots, and other sentient non-humans, Japanese anime and manga offer intriguing, creepy, and enjoyable ways to introduce and examine pertinent issues in ecological critique, and science and technology studies. Along with watching selected anime films and shows, we will read texts from ecological critique and science and technology studies. The class will explore issues and themes like global warming, extinction, bioethics, anthropomorphism, becoming animal, becoming machine, and other human nonhuman relations – both technological and biological, augmentation and alteration. Each week will require extensive viewing and up to 50 pages of reading. Every student will be required to submit weekly short writing responses and a final essay or critical creative project. This course prepares students for any major but particularly Film and Media, Cultural Studies, and Sociology and Anthropology.
The course is taught in English. Free and open admission.
In order to make sense of contemporary societies, we need to give serious consideration to the history of ideas and societies. The broad economic problem faced by societies throughout history has been 1) what to produce, 2) how to produce, 3) for whom to produce, and 4) how to distribute the output. Free market capitalism today offers one – but not the only – set of solutions to this economic problem. Alternative solutions, such as tradition and command, have existed and continue to exist to a certain degree. The objective of this seminar is to reveal and discuss the social forces around material production and distribution that have gradually created the modern economic world in which we live. Following the works of Robert Heilbroner and William Millberg, we will lay down the main tenets of different economic systems —such as slavery, feudalism, and capitalism— which will allow students to rethink economic development, the effectiveness of unregulated markets, the role of government, world poverty, and global imbalances. After studying the dynamics of the Great Depression, the Golden Age of Capitalism, and the Great Recession from a historical perspective, we will close the module by discussing current economic issues and possibilities for the future of our world. Will there be an overcrowding of markets, in the coming three or four decades? Will the social and ecological costs of the system lead to a collapse? How can we stop climate change? What are the limits of capitalist growth? Under which conditions might a reformed capitalism be saved? Immanuel Wallerstein, Randall Collins, Michael Mann, Georgi Derlugian and Craig Calhoun's projections regarding the future of capitalism will help us answer these interesting questions.