NEW INTERNATIONAL FACULTY AT SAS. CONTINUED.
Sang-Keun Yoo will be joining the faculty team at SAS very soon. He has already been to SAS in December 2021, which, according to him, helped him look into the formats of interdisciplinary research in more depth. His research areas are 20th and 21st-century American and Asian speculative fiction and visual media, and postcolonial and posthuman theories.
Sang-Keun Yoo: "What amazed me the most about SAS are its interdisciplinary research environment and the scholarly passion of the faculty and students. Creating an interdisciplinary research environment is always easier said than done. It is because modern academia is designed for the specialized field-specific culture. When I briefly visited SAS last year, I saw SAS had overcome the hardships of interdisciplinary research. The scholarly collaboration among the researchers of different fields is working well. I was also excited by the faculty's passion and love for their students. SAS's members are highly enthusiastic about their research and contribution to the world's diverse problems."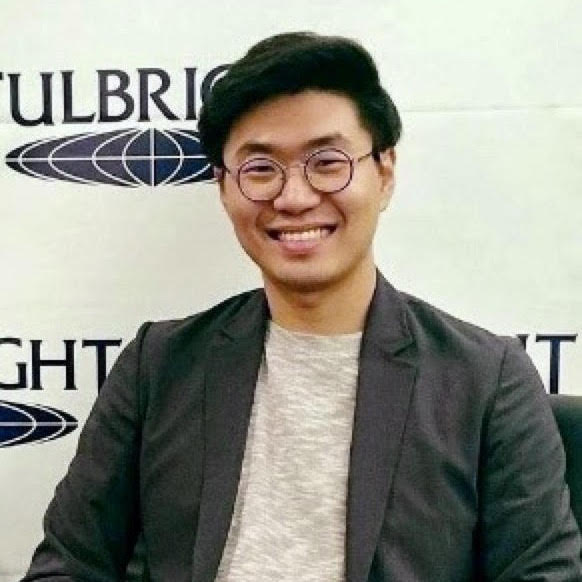 Sang-Keun Yoo did his Ph.D. in English at the University of California, Riverside, with the designated emphasis on Speculative Fiction and Cultures of Science, and a BA and MA in English and Philosophy at Seoul National University in South Korea. He is currently working as Submissions Editor for Asia and its Diaspora for The Journal of the Fantastic in the Arts and as the Korea Representative for the Science Fiction Research Association. He won many awards and grants, including the 2022 Walter James Miller Award from International Association for the Fantastic in the Arts, a Fulbright scholarship, an Outstanding Teaching Award, an Outstanding International Leadership Award from UCR, and an Excellent Paper Award from Seoul National University.
"I believe the core aim of university faculty members is to be a society's antenna that captures where we as humans stand now; thus, they can inform and educate the public about it. As we are witnessing new technology being invented and cultural materials released every day, these new technologies and artistic media slowly and unknowingly shape how we live and understand ourselves. If researchers do not investigate society's changing patterns and discourse, the world we live in may end up being where we never intended or wanted."