Matthew
Nesvet
Bio:
Matthew Nesvet is an anthropologist, journalist, and filmmaker. He is also a doctoral candidate and lecturer in Anthropology and African and African-American Studies at the University of California, Davis. Matthew writes about security empires and extractive industries in both Africa and North America. Most recently, Matthew conducted several years of doctoral research among South Africa's 'zama zama' outlaw gold miners, whom he is currently shooting a documentary film with. His dissertation explores the politics and political economy of underground mining, labor, migration, and violence in South Africa's closed gold-mining zones. Matthew has also written about America's police reform industrial complex in New Orleans, a 'union' of housing unstable, drug using urban activists in San Francisco, and gold panners in the foothills of California's Sierra Nevada mountain range. Matthew organized two recent exhibitions, one a gallery show that featured a democratically designed, speculative visualization of an alternative future for San Francisco, the other a museum exhibition that traced the persistence of apartheid in post-apartheid Johannesburg. Matthew is a research associate at the University of the Witwatersrand's Anthropology Department and Centre for Sustainability in Mining and Industry. Matthew is also a member of the Critical Militarization, Policing, and Security Studies Research Group; Mellon-supported Comparative Border Studies Initiative; African and African-American Studies Department; and Anthropology Department, all at the University of California, Davis.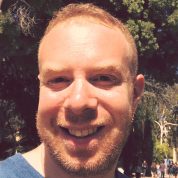 Research Interests:
Matthew's research engages with the burgeoning scholarly fields that investigate security empires in Africa and the United States, for example
here
and
here
. It includes and builds upon his doctoral work in progress on extractive politics and the securitization of South Africa's closed gold mining zones. Using ethnographic and historical methodologies, he draws on studies in anthropology of the state, political economy, ontology, critical security studies, and African and African-American studies. Moreover, he produces work for multiple audiences who include scholarly readers and students, consumers of popular, written and digital media, and museum exhibition and gallery installation-goers. Matthew often undertakes work that is collaborative and oriented as much toward process as product. In his academic and publicly engaged scholarship, as well as in his popular writing, filmmaking, and curating practices, he works to situate African studies and African-American studies in conjunction with one another, for example, as this scholar has done in a review essay about an exhibition that he co-organized in 2016.