Material Relations: Nature, Subjectivity, and Love
The clickable list provides information on the team members, their research interests, and the fields involved.
Evgeny Grishin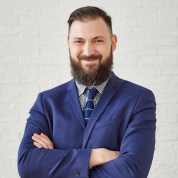 Key terms
History
Religious studies
Conceptual history
Discursive practices
Material culture
Identity
Digital humanities
Early modern Europe
Eastern Europe and Russia
Electives
BIO:
Evgeny Grishin is a historian of Europe and Russia in the period of early modernity with particular interests in language, religion, and materiality. He received his Bachelor's degree in History and Law from Viatka State University of Humanities in Kirov and his Master's degree in Russian History from the European University at St. Petersburg. In 2017 Evgeny earned his PhD degree with honors in History from the University of Kansas. He has been awarded scholarships from the Fulbright Foundation, Gerda Henkel Stiftung, German Historical Institute, among others.
RESEARCH INTERESTS:
Evgeny's research concerns the role of language in the identification and consequent persecution of religious dissent, specifically of Russian religious groups known collectively as the "Schism" (Raskol), or the Old Belief (staroverie). The study treats language not as merely a means of communication, but rather as a complex social practice. This approach to language is manifested in the works of the Cambridge school of conceptual history (link 1) and Begriffsgeschichte. At the same time, Evgeny views religion as an important part of human experience not reducible to ideology or institutions. He takes part in several international projects (link 1, link 2) directed towards the study of religious discourses and ideas in Early Modern Russia. However, Evgeny's research interests go beyond language and into the realm of material culture. He is specifically interested in the ways multiple identities are being constructed and manifested through material objects. The adoration of the tangible iconic images in various Christian cultures serve as an example of this phenomenon.
Right now Evgeny is working on the religious dimension of the human-nature relationships within the project "Material Relations: Nature, Subjectivity, and Love".
Evgeny's publications include:
"1773 Decree on Religious Toleration," in Christian-Muslim Relations. A Bibliographical History. 1500-1900, ed. by David Thomas and John Chesworth (Leiden; Boston: Brill, forthcoming in 2019).
"Feofan Prokopovich," in Ibid.
"'Their Prayer Is Reaching God…' Old Believers and Icons in 18th-Century Russia," in Iosif Volotskii and Eastern Christianity: Essays Across Seventeen Centuries, ed. by David Goldfrank, Valeria Nollan, and Jennifer Spock. Washington, DC: New Academia Publishing, 2017. P. 239-262.
"The Origins of the Old Belief in Viatka: A Conceptual Problem," Canadian-American Slavic Studies, vol. 51, no. 1 (2017), 105-121.
"Simon Azar'in," in Christian-Muslim Relations. A Bibliographical History. Volume 8. Northern and Eastern Europe (1600-1700), ed. by David Thomas and John Chesworth (Leiden; Boston: Brill, 2016), 905-910.
"Rodion Grekov," in Ibid., 921-923.
"'Raskol' i 'raskol'niki' v tserkovnom iazyke XVII i XVIII vekov" ("The 'Schism' and 'Schismatics' in the Church Language of the Seventeenth and Eighteenth Centuries"), in Tserkov' govorit / The Church Speaks / Die Kirche Spricht (research blog), accessed November 6, 2017, https://f.hypotheses.org/wp-content/blogs.dir/2917/files/2016/03/Гришин-Е.-Раскол-и-раскольники-в-церковном-языке_Final-1.pdf.
"K voprosu o publikatsiiakh '12 statei o raskol'nikakh' tsarevny Sof'i" ("Towards the Question of Publications of the '12 Provisions Concerning Schismatics' of Tsarevna Sof'ia"), in Materialy Mezhdunarodnogo molodezhnogo nauchnogo foruma "Lomonosov-2010," ed. by I.A. Aleshkovskii, et al., electronic source (Moscow: MAKS Press, 2010).
"'Reforma' ili 'ispravlenie'? K ponimaniiu tserkovnykh izmenenii serediny XVII veka" ("'Reform' or 'Correction'? Towards an Understanding of the Ecclesiastical Liturgical Changes in the Seventeenth Century"), in Pravoslavie: Konfessii, instituty, religioznost' (XVII-XX vv.), ed. by Mikhail Dolbilov and Pavel Rogoznyi (St. Petersburg: Izdatel'stvo Evropeiskogo universiteta v Sankt-Peterburge, 2009), 15-29.
Association for Slavic, East European, and Eurasian Studies, 49th Annual National Convention. Boston, USA. December 6-9, 2018: paper titled "Seventeenth-Century Muscovite Theology of Love Through the Works of the Archpriest Avvakum."
Association for Slavic, East European, and Eurasian Studies, 49th Annual National Convention. Chicago, USA. November 9-12, 2017: roundtable titled "Religious Change, Transgression, and the Impact of the Protestant Reformation in Early Modern Eurasia: On the Quincentennial of the Reformation."
Association for Slavic, East European, and Eurasian Studies, 48th Annual National Convention. Washington, DC, USA. November 17-20, 2016: roundtable titled "Christian-Muslim Relations. A Bibliographical History 1500-1800."
Association for Slavic, East European, and Eurasian Studies, 46th Annual National Convention. San Antonio, TX, USA. November 20-23, 2014: paper titled "The Origins of the Old Belief in Viatka: A Conceptual Problem."
Deutsches Historisches Institut Moskau, Stipendiatentag. Moscow, Russia. September 18, 2014: paper titled "Iazyk o 'Raskole' v Rossii rannego Novogo vremeni" ("Language of the 'Schism' in Early Modern Russia").
2013 Ralph and Ruth Fisher Forum at the University of Illinois. Urbana-Champaign, IL, USA, June 14-16, 2013: paper titled "Peasant Old Believers and Imperial Space in Early Modern Russia."
Association for the Study of Eastern Christian History and Culture, 5th Biennial Conference. Washington, DC, USA, March 8-9, 2013: paper titled "Old Believers and Icons."
Association for Slavic, East European, and Eurasian Studies, 43rd Annual National Convention, Washington, DC, USA, November 17-20, 2011: paper titled "The Concepts of 'Schism' and 'Schismatic' in the XVII - Beginning of XVIII Centuries: The Evolution of Meaning."
Norwegian University Center in St. Petersburg, International Seminar "Orthodoxy in Russian Culture and Society." St. Petersburg, Russia, May 26-29, 2010: paper titled "The Third Census of Population in 1761-1764 and the Old Believers of South Viatka: Towards the Question of Confessionalization in Russia."
Peter Jones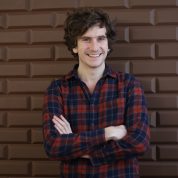 Key terms
Cultural history
Medieval civilization
History of emotions;
Humor and humor studies;
History & Event
Material culture
History of mentalities
Anglo-Norman studies
Franciscan studies
Electives
BIO:
Peter Jones is a cultural historian, specializing in the religious, political, and intellectual life of medieval Europe (c.500–1500). Originally from the United Kingdom, where he gained both a BA and an MA from the University of Bristol, Peter received his PhD in History from New York University in 2014. From 2014–16 he was an Andrew W. Mellon Postdoctoral Fellow at the Jackman Humanities Institute, University of Toronto, and from 2016–17 he worked as a visiting scholar at the Pembroke Center, Brown University. He has published a range of articles on medieval cultural history in academic journals and edited volumes, and has recently completed a book manuscript exploring the role of humor in the political and religious revolutions of the twelfth century.
RESEARCH INTERESTS:
Peter's research focuses on a range of tensions at the heart of the renaissance and reform movements that transformed Western Europe in the period c.1100–1300. His book, Laughter & Power in Medieval England, exposes the unique role of humor in resisting the new regimes of government that dominated English society in the era of Henry II (c.1154-89). While laughter became an essential tool for circumventing new codes of law and bureaucracy, at this moment satirical humor also came to be essential for negotiating hierarchies in a political world unhinged from traditional values of blood and military prowess. Elsewhere, Peter has explored the radical political project of the early Franciscans, particularly the role of charisma, humiliation, and self-annihilation in the circle surrounding Saint Francis of Assisi. He is also interested in the history of medieval rebellion, particularly the Roman Revolution of 1143. Peter's next project, The Stuff of Miracles, addresses the dynamic role of materiality in the making of medieval Christian experience. This book will confront a central paradox in medieval theology: while monks and intellectuals frequently preached the primary devotional importance of non-material faculties, such as reason and mystical experience, the laity's main point of contact with Christian revelation remained their interactions with physical objects, such as Eucharistic wafers and holy relics. Exploring the intersections of these discourses in the scholastic revolution of the thirteenth century, this book project will seek to expose how later medieval thinkers came to articulate a new theology of holy objectification, a kind of sublime self-alienation through engagement with the material world.
Zachary Reyna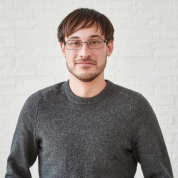 Key terms
Environmental humanities
Cultural study of law
New materialisms
Greek and medieval thought
Ecotheology
Eurasian indigenous politics
19th-century comparative literature
Psychoanalysis and attachment theory
Masochism
Eco-cinema
Electives
BIO:
Zachary Reyna is a political theorist working in the environmental humanities and cultural study of law. He received his PhD in Political Science from Johns Hopkins University (USA), where his dissertation offered an ecological reading of the natural law tradition that rethought the concept of political obligation for contemporary environmentalist politics. He he taught political theory and environmental thought at Johns Hopkins and Towson University, and is the assistant editor of the journal "Political Theory". He is now professor in political theory at SAS.
RESEARCH INTERESTS:
Zachary's research focuses on how social and political obligations create attachments, produce bonds, and engender belonging to shared environments and ecosystems that extend beyond the human world (link 1, link 2, link 3). He sees his work primarily as a response to questions about the place of embodiment, the hard sciences, and nature in the humanities and the role of the humanities scholar in the twenty-first century academy (link 1, link 2, link 3, link 4, link 5). His doctoral dissertation explored the concept of political obligation (link 1, link 2) in environmental political thought through the lens of the natural law tradition (link 1, link 2, link 3). Drawing on a diverse range of thinkers from Sophocles, Aquinas, Rousseau, and Sacher-Masoch to Lou Andreas-Salomé, Zachary argued that political obligation is not simply a "moral duty" restricted to rational human citizens, but an ecological practice binding human-nonhuman interaction—the "connective tissue" of the sublunary biosphere, as Aquinas puts it.
Currently he is working on two projects. The first explores the political-philosophical implications of the conservationist practice of "rewilding". Here Zachary argues that rewilding projects should be seen as sites where new forms of political obligation are emerging. The second project considers how the rise and fall of the nineteenth-century folktale, and its structure of belief-unbelief-denial, can illuminate the contemporary phenomenon of climate-change denial.
Material Relations is a collaborative research project working between philosophy, political theory, anthropology, performance studies, and religious history. Our goal is to imagine new frames for ethical and sustainable engagements with nonhuman materials, bodies, and creatures for the twenty-first century: an era that has repeatedly complicated conventional notions of the relationship between human and nonhuman things (e.g., environmental transformation, resource shortages, biotechnical engineering, and artificial intelligence).
Against a political and theoretical consensus that has ultimately demystified and instrumentalized the stuff that surrounds us, we hope to illuminate a strong alternative current in the history of critical discourse, one that considers amorous and erotic modes of relation between humans and nonhumans.