Majors
After their second year, students select one of 6 majors, which comprise 1/3 of the total BA program course load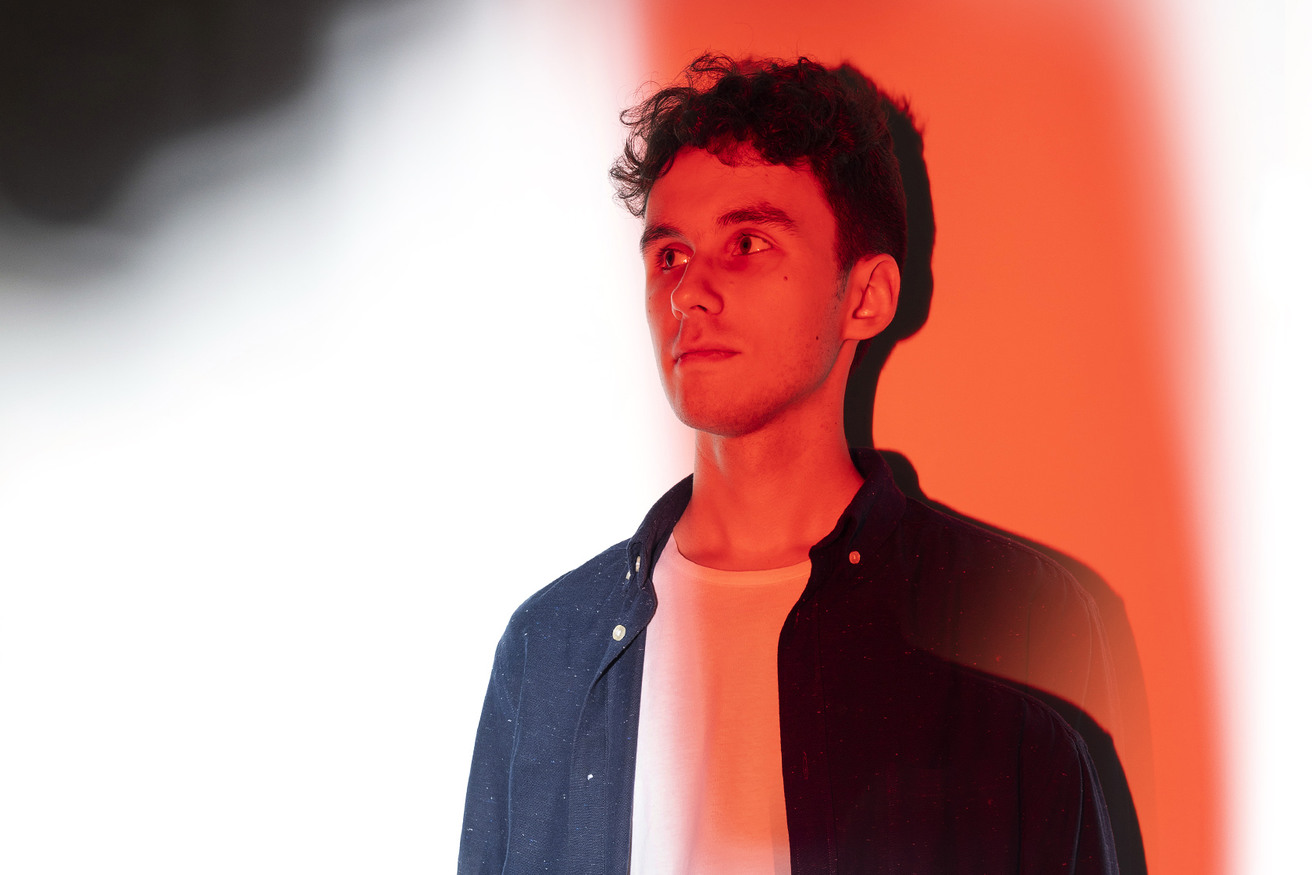 Information Technology encompasses how data is stored efficiently, categorized into information, retrieved and finally interpreted. The entire cycle of information processing delves into how data can be utilized to solve real life problems such as weather predictions, stock analytics, gene mapping, and many more. With the proliferation of digital devices of all shapes and sizes, data generation has multiplied enormously thus posing a critical challenge to how we store and interpret it. To make things more complex, most devices are now connected to the Internet thus generating as well as transferring huge amount of data between devices. In order to deal with this situation, machine learning and data science are being used to decipher and analyze large number of datasets that includes sounds, images, and videos besides text.
As the world moves towards total digitization and computers become an integral part of our lives, computing devices are ubiquitous. We at SAS aim to leverage computing to solve all kinds of social and environmental challenges.
Students will be able to assimilate and utilize their IT skills in diverse domains such as sociology, biology, economics, environmental science, to name a few. One important area where diverse domains intersect is simulating human activities, both mental and physical. The results of these simulations are visible in the form of intelligent robots, customized tailor-made medicines, self-driving cars, unmanned drones, and many others.
At SAS, students will have an opportunity to study the fundamentals of information sciences starting with computer logic and then gradually enhancing their skills in areas such as database systems, big data and machine learning. These skills will be in greater demand in the future in domains as wide as media and arts, neuroscience and genetics.
In addition to skills that are usually developed in IT programs, SAS program in Information Technology and Digital Society also aims to nurture students' logical and analytical thinking, develop their team work skills and connect IT-specific competences with other disciplines. This will make SAS IT graduates more competitive in multiple jobs that will evolve in future in such areas as bioinformatics, sociology, economics, etc. The more traditional career options are:
Data analyst
Machine learning specialist
Database developer
Software programmer
Software consultant
Security analyst
Computer science researcher
What will I study?
Mandatory Courses:
Discrete mathematics: logic, set theory, combinatorics, graph theory
Programming languages: C/C++, Python
Data structures: lists, stacks, queues, trees, heaps etc.
Analysis and design of algorithms: computational complexity (Big O notation), searching and sorting algorithms
Database management systems
Machine learning and big data
Information security
IT project management
Tolstoy, Shakespeare, Kandinsky, Picasso, Bakhtin, Joyce, Eisenstein, Hitchcock: over the past two-hundred years, greatest writers, artists, philosophers and filmmakers have participated in expansive dialogues across world networks of artistic production. Each was highly conscious of their own cultural, geographical and political specificity, and engaged with the most fundamental questions of their national society and politics. Yet they each understood, in unique ways, that the most potent forms of expression were those that could reach across space and time, cut deep into the psyche, and bridge divisions of nation, politics, class, gender and generation.
Cultural Studies, too, takes a uniquely interdisciplinary approach to the critical analysis of cultures and cultural expression. At essence, our discipline is concerned with exploring the social, political and cultural contexts within which cultural expression—whether literary, visual, spatial or material—come into being. Engaging with established disciplines and modes of inquiry, Cultural Studies puts these objects into contact with more recent critical approaches to gender, race, class, nation and ability. The practices of Cultural Studies ultimately encourage us to reflect upon what manifestations of culture can reveal to us about social and political formations, conflict and change. By building upon an already rich tradition of literary and artistic production and critical analysis in Russia, we at the SAS, want to put this into contact with the most pertinent global trends in the study of culture.
The SAS offers a unique platform for studying culture in its widest range of forms. Our institution is home to a diverse internationally-trained faculty, with academic specialties including literary studies, critical theory, art history, performance studies, philosophy, anthropology and cultural history.
At the SAS we recognize that culture and cultural expression are complex objects of study, demanding nuanced and interdisciplinary approaches. Our aim, in putting our specialties into contact with one another, is to develop a truly vibrant program, one that will set Russia's unique artistic heritage into dialogue with global cultural critique. By choosing the Cultural Studies Major at SAS, you will be committing to learning how to blend diverse methodologies, practices and critical perspectives to create innovative new interpretations of literature and culture. Across your time as a Cultural Studies Major you will study seven core courses and eight elective courses. Each core course is designed to deepen and develop your knowledge of the practices of cultural criticism, while each elective is designed to broaden your intellectual and cultural horizons. Finally, together, we aim to establish the Cultural Studies Major as a locus of artistic and humanistic endeavor at the University of Tyumen by encouraging events, readings, plays and student publishing alongside our teaching.
Cultural Studies Majors are trained to offer critical, insightful perspectives on culture, politics and society. At a personal level, this unique training can open up new ways of seeing the world around you. At a practical level, completing a Cultural Studies major will prepare you to undertake further study in other areas outside of the humanities; in law, business, the social sciences, and even medicine. Of all majors, Cultural Studies graduates are uniquely qualified to gain entry to a variety of masters and doctoral programs thanks to the broad set of transferable skills acquired during their studies. Similarly, graduates in the humanities are especially sought after by employers because they have developed important skills that are now considered essential in the global workplace: creativity, the ability to think critically and to challenge established perspectives, the willingness to engage in productive problem-solving, and finally and possibly most importantly, an ability to thrive in complexity and ambiguity. In an increasingly contingent global economic order, the habits and the mindset developed through a humanities degree are solid foundations for the cultivation of a fulfilling and enriching post-university career.
You will also have unique international advantages as an SAS Cultural Studies Major. By conducting all of your research in English, and by being exposed to a wide variety of international perspectives through teaching and coursework, you will be unrivaled in your preparation for the globalized job market or for international postgraduate study. SAS faculty are perfectly positioned to offer advice on pursuing further studies in the US and North America, Europe, or elsewhere. Equally, as many Russian businesses and institutions are increasingly looking towards a globalized future, your fluent English skills and practices working in international education will be an invaluable resource. As Cultural Studies develops the sharpest skills in critical thinking, global awareness, and cultural sensitivity, you will be uniquely prepared for building academic, business, and diplomatic ties across the world.
What will I study?
Mandatory Courses:
This team-taught course introduces students to research in cultural studies through a series of seminars led by individual faculty members and derived from their own work. These seminars will examine in detail specific cultural forms or objects, considering the relevant methods and theories to apply to their critical interrogation. In addition to these case studies, students will also work on developing their own independent research topics, methods, and practices for use in their theses projects.

This core course introduces cultural studies students to the most important interventions in critical theory from the mid-twentieth century to the present. We will examine the approaches of the Frankfurt School of critical theory, Post-Structuralism, post-colonial theory, Indigenous criticism, and theories of memory, subjectivity and culture such as psychoanalytic theory. Students will also be exposed to new approaches to a range of contemporary issues, from globalization to gaming. Overall, this course will help CS Majors to develop the necessary tools for the thoughtful examination of diverse modes of culture -- from social structures to political processes to art objects.

Since at least the Ancient Greeks and the Qin Dynasty, art and culture have played a crucial role in politics, and in the understanding, celebration, and critique of political and economic formations. This core course examines the relationship between cultural production and political economy, social class, and subjectivity across ancient nations, colonial empires, and the post-colonial world. This core course is a broad survey of the humanities dealing with politics and culture, the nation, class and other markers of subjectivity using post-colonial, Marxist and intersectional critiques to as applied to representational modes of production.

This course establishes gender and sexuality as primary sites of cultural inquiry. Students will be introduced to the interdisciplinary study of gendered relationships of power through a range of texts, practices and contexts. Together we will work to uncover the ways in which ideologies and beliefs about gender and sexuality play a role in conditioning identity and how further categories, such as class, nation, age, race and ability make experiences of gender and sexuality all the more complex. The additional component of biopolitics will encourage students into an awareness of how states and institutions work to administer and optimize human life in the everyday.

This course explores diverse aspects of Russian culture, grappling with key aspects of Russian national identity both historically and in terms of their relevance to understanding contemporary Russia. In this course we will examine a broad range of the facets that make up culture, including literature, poetry, visual arts, folklore, music, performance, and film. We consider both established "classics" of Russian high culture and "avant-garde" challenges to the status quo.

This core course introduces the application of humanities theories, tools, and methods to digital culture. It includes both the theoretical study of contemporary culture in its digital and other media forms, and also the practices of making humanities projects with digital tools.

Modernism was an artistic movement emerging among urban intellectuals in the late nineteenth century out of a sense of disenchantment with great promise of "modernity." Modernists often looked back to premodern or mythical cultures for their inspiration and used ironic or abstract forms of artistic experimentation. This course will introduce students to the literature, art and architecture of American and European Modernists including Joyce, Eliot, Stevens, Picasso, Hemingway, Le Corbusier and others.

You will write two BA Theses (one in third year, one in fourth year) on topics that you have encountered in your Cultural Studies Major. These theses will be written in the third and fourth modules with the guidance of an adviser. You will also attend a weekly thesis workshop/research seminar during these periods.

At the SAS you will have the opportunity to undergo practical training in areas associated with the humanities and culture. These practical opportunities include museum placements, archival work, art gallery volunteering or curatorial training, government cultural work, internships at theatres, publishing houses and newspapers, university publications office work, online journalism, film and theatre festival work, SAS research assistantships and SAS student journal publications. Our school has established many links with local and regional cultural institutions, and we are happy to work with you to refine your choice of work experience. The only barrier is your imagination!
Studying Economics at the BA level, students develop the ability to critically reflect on economic realities, to understand economic aspects of complex global issues, and to engage in discussion and debate in any number of contexts. This major concentrates on the academic study of modern economic theory, as well as training in mathematics and applied econometrics.
The Economics major at SAS provides students with a wide range of tools for understanding current economic trends and how economics enhances our understanding of global societies. The multidisciplinary educational and research agenda at SAS encourages intensive dialogue between Economics and related fields of study. The structure of the major integrates mandatory study of the standard divisions of economics with the opportunity to apply economic theory to other disciplines available at SAS in independent research projects.
The Economics major at SAS guides students toward acquiring fundamental skills in the field of economics, which include analyzing socio-economic processes and intersectoral communication, working with statistical and analytical data, and developing design solutions in high uncertainty and rapid change for the environment. These skills are immediately applicable to possible careers in state and international organizations, as well as toward successful admission into masters programs in such areas as economics, sociology, history, law, finance, entrepreneurship, and international relations.
What will I study?
Mandatory Courses:
Microeconomics
Macroeconomics
Probability Theory
Statistics
Game Theory
Econometrics
Applied Economics
International Economics
The Film and Media Studies major deals with theoretical, historical, and critical approaches to audiovisual products – from film in all its forms and genres (fiction, experimental, documentary) to music video and advertising, and from popular culture to arthouse contexts, including television, video arts, installations, computer games, social networks, and their past, present and future permutations. The Film and Media Studies major explores:
production, distribution, and exhibition modes of audiovisual industries and how these influence the perception of various media products;
artistic, cultural, economic, and political implications of film and media projects;
all forms of transmediality, remediation, and convergence that define the present media landscape.
The Film and Media Studies major itself evolves perpetually in response to the rapid and expansive development of media industries.
The SAS allows to study film and media within a broad multidisciplinary context in an institution that brings together faculty from different disciplines and different countries trained at some of the world's leading universities. You will learn to change your perspective and language rapidly and collaborate with philosophers, historians, performance artists, media sociologists and political theorists. You will deal with various theories, methodologies, analytical models, practices and critical approaches coming from psychoanalysis, semiotics, linguistics, Marxism, the literary theories of narrative, the theories of image and gender, postcolonial and cultural studies.
You will learn to think historically, theoretically, and analytically about all forms of audiovisual expression, from photography and cinema to online media within and across national traditions. You will also be able to take practical courses and learn how to create media products with the faculty teaching in SAS professional masters' program Digital Cultures and Media Production .
Studying a wide range of media formats in the framework of the SAS BA program will prepare you for domestic and international careers in the area of online media, film and television, as well as in any company or organization that uses media in its PR and advertisement. At the same time, the major's academic rigor, multidisciplinarity and strong emphasis on analytical and interpretive skills provide an excellent preparation for continuing your education by doing an MA program in various areas of social sciences and the humanities in any leading university.
The Film and Media Studies major is composed of eight mandatory courses and eight elective courses integrated with media research. Mandatory courses include an introductory film analysis course, a two-part course on the history of film, new media theory, as well as a range of courses dedicated to particular genres of film, film directors, and new media.
Mandatory Courses:
This course trains students to develop analytical skills for close reading of moving images within different frameworks (production history, reception; genre; author; intertextuality and intermediality; social history etc.) and different methods (structuralism, cognitivism, psychoanalysis, feminism etc.). It introduces the students to the basic vocabulary and basic forms, styles and modes of production.

This course offers a broad survey of international cinema from its beginnings to the present putting emphasis on the dominant forms of narrative fiction, non-fiction, animation and experimental films from France, Germany, Italy, the Soviet Union, the USA, Japan, India and China. It will analyze evolution of cinematic style (Expressionism, Surrealism and various forms of Realism) and narrative structures, their change over time in the context of technological, industrial, political and aesthetical developments. It will show how films reflected their time and how they contributed to establish the audiovisual culture of modernity.

This course establishes gender and sexuality as primary sites of cultural inquiry. Students will be introduced to the interdisciplinary study of gendered relationships of power through a range of texts, practices and contexts. Together we will work to uncover the ways in which ideologies and beliefs about gender and sexuality play a role in conditioning identity and how further categories, such as class, nation, age, race and ability make experiences of gender and sexuality all the more complex. The additional component of biopolitics will encourage students into an awareness of how states and institutions work to administer and optimize human life in the everyday.

This core course introduces the application of humanities theories, tools, and methods to digital culture. It includes both the theoretical study of contemporary culture in its digital and other media forms, and also the practices of making humanities projects with digital tools.

You will write two BA theses (a Junior Thesis in your third year, and a Senior Thesis in your fourth year) on topics that you encountered in you major courses and find most interesting and inspiring to delve into. These theses will be written under the guidance of an adviser. You will also attend a weekly thesis workshop/research seminar during this period.

At the SAS you will have the opportunity to undergo practical training in areas associated with film and media culture. These practical opportunities include internship in media companies, film festivals, university TV network, SAS internal media production, art gallery volunteering, curatorial training, government cultural work and SAS research assistantships. Our school has established many links with different institutions and organizations and we are happy to work with you to refine your choice of work experience.
History is the study of people who are often no longer with us, yet it is also one of the most powerful ways of understanding the present. Historians range across culture, society, economics, art, religion, and politics, and consider everything from the most ancient civilization to yesterday's Presidential tweet. No dimension of human interaction, including social life, the economy, culture, religion, arts, and politics, is beyond its scope of investigation. Studying history, you will learn to analyze past societies critically while cultivating advanced skills of empathy, imagination, interpretation, and argumentation. You will explore cultures both familiar and alien to your own, coming face to face with what humans have chosen to remember and, just as importantly, what they have chosen to forget. By balancing sophisticated analysis of evidence with a mastery of narrative, you will also be uniquely positioned to make sense of the complexities of an emerging globalized world.
History is for students who appreciate that acting boldly in the present means respecting and learning from the past. Like a detective, you will be able to reconstruct events from a scattering of existing evidence, distinguishing facts from myths, realities from fantasies, and truths from "fake news." Asking probing questions about the most seminal events in human history, from the French Revolution to the Second World War, you will argue with great historical minds (dead and alive), uncovering truths about the past that have otherwise remained in shadow. Moving outside of the comfort zone of your own regional, national, or religious beliefs, in the process you will acquire some of the essential foundations for being a true global citizen of the twenty-first century.
Studying History at SAS will give you the opportunity to work with a faculty trained at some of the world's leading institutions. The professional study of History has been advancing rapidly in recent years, and our historians are all closely involved with the latest methods and debates in the field. But what truly makes History at SAS unique is the faculty's broad interdisciplinary focus and expertise.
As well as introducing an expansive scope of issues, SAS's undergraduate curriculum will equip students with a range of analytical skills, methodologies, and theoretical foundations, allowing them to put their historical knowledge into dialogue with all of the other branches of the humanities.
Although SAS's History faculty has a breadth of expertise, we are particularly strong in: Medieval, Early Modern and Modern European History (including Russia and the former Soviet Union, Central and Eastern Europe, Germany, and Great Britain), American History, the History of Economic Thought, Visual History (including art, photography, and propaganda), Intellectual History, the History of Religion, and the History of Material Culture.
Studying History at SAS will prepare students for a first class graduate education in diverse fields in the humanities and social sciences. The successful History student's ability to efficiently process vast amounts of contradictory information, to form complex explanations, and to produce persuasive arguments will make them an attractive candidate for a great many MA and PhD programs. With our faculty's international connections, we are also particularly well prepared to place students in graduate programs at the top universities in Russia, as well as in other countries.
A History major also provides an ideal preparation for domestic and international careers in media, business, and public institutions . At the core of the History major are a series of skills — searching for and analyzing evidence, identifying and exploring connections and patterns, developing advanced writing skills, communicating interpretations eloquently and effectively — that will be crucial assets in a great range of careers and enterprises.
Core courses (taken in the 1st and 2nd Years) that contribute to the major:
History is closely linked to a number of core courses that SAS students complete in their first two years of study. In the History Lecture Series, you will receive an introductory overview of the most crucial issues and events of Western civilization, from the political revolutions of Ancient Greece to the digital culture of the twenty-first century. In Great Books: Philosophy and Social Thought , you will study some of the most groundbreaking and hotly debated ideas in Western intellectual history, getting a historical grounding in the works of Machiavelli, Rousseau, Nietzsche, and Freud. Similarly, Introduction to Art History builds skills in visual analysis of primary sources and critical understanding of the historical study of cultural objects. Through these core courses, you will acquire an expansive interdisciplinary foundation in approaches to three thousand years of human history.
Mandatory Courses:
Global History introduces students to the major events, individuals, civilizations, cultures, and processes in eight distinct historical periods and societies, from the birth of human civilization to the present. Students in this course will begin to develop and apply skills, methods and tools employed by professional historians. They will read primary and secondary sources and, mostly importantly, get to know what a historical argument is and how to construct it. The diverse topical structure of the course is unified by several underlying themes that students explore throughout the course: 1) human beings in their natural and built environment; 2) evolution of cultures and intercultural encounters; 3) state-building, expansion, conflict and decay; 4) technological and economic progress; 5) social structures and their transformations.

Historians commonly distinguish between primary sources and secondary sources. A primary source is a source created at the time of the event a student examines. For instance, an eyewitness testimony, a newspaper article, a piece of correspondence, memoirs, photographs, a physical artifact of artistic or functional value, or an intelligence report, to name just a few. A secondary source is an account or interpretation of the event which is based, in turn, on primary sources. This course will equip students with skills helping them to read, understand, analyze and evaluate primary sources, while placing the source within the wider social, cultural, or political contexts necessary for understanding its meaning, message and significance.

Although many historical facts have been known for a long time, historians continue to disagree about how to interpret them. Which interpretation seems the most convincing, and why? What, if anything, drives history forward? Does history actually progress, or does it just move in circles? What matters the most: great individuals or large collective forces, culture or economics, emotions or rational calculations, low or elite culture, governments or societies? These and others pivotal questions will be discussed in this course. Students will also be introduced to classical historiographical debates and controversies, as well as a wide range of different schools of history and research methodologies.

This course surveys 500 years of world history through the prism of eight encounters between "the West" and "the Rest," beginning with the arrival of the Portuguese explorer Fernão Peres de Andrade in Ming China in 1517 and ending with US-China trade conflicts in 2018. The overarching theme of the course may appear to be the rise and fall of European empires between the fifteenth and twentieth centuries. However, this is only one of many possible narratives; civilizations mingled as much as they clashed, and only a minority of people saw their own lives as a subplot in this story. This course is not a comprehensive survey of modern world history. Rather, it is an introduction to historical methods. How do historical events and processes appear from different geographical or cultural vantage points? How does one relate macro- and micro-narratives of the same event? And how exactly do historians go about reconstituting past experiences from often fragmentary and conflicting viewpoints? All these questions will be addressed in the course "The West and the Rest: Europeans in the World".

This course situates the entity traditionally referred to as Russia (Rus'-Muscovy-Russian Empire-Soviet Union) in a wider context of world history, from the foundation of the Kievan Rus' in the tenth century until the collapse of the USSR in 1991. The main purpose of the course is to question the familiar framework of national historical narrative, taking a fresh look at the seemingly well-known facts and events of Russian history. In this class we will closely investigate domestic and foreign historical sources, as well as facilitating a comparative analysis of historical narratives around the globe.

This course will help students to become historical scholars of the twenty-first century, a period in which the fundamental problem is not the scarcity of sources, but their overabundance and, occasionally, authenticity and provenance. Students will learn to both discover and produce historical knowledge, using the most advanced digital tools available at the moment of their study. They will also learn how to communicate their historical expertise to audiences that rely on smartphones and e-readers to search and absorb information.

This team-taught colloquium will develop the student's understanding of historical research methodologies. There are two components to the colloquium. First, individual faculty members will lead a series of seminars in which they present case studies from their own research. While exploring the major discoveries of their research, the seminar will examine such issues as how they employ research methods, how they use source materials, and how they have carved their own space within the relevant fields of historiography. Building on these case studies, History students will work on developing their own independent research topics, identifying possible sources, considering relevant areas of historiography, and clarifying their research methods and tools.

As a students in the History major you will not be passive consumers of historical knowledge; you will create original works of history for yourself. You will write two BA theses (a Junior Thesis in your third year, and a Senior Thesis in your fourth year) on topics that you encountered throughout the wide range of your History major. Thesis topics will be developed within the context of the History Colloquium, and writing will be completed in third and fourth modules with the guidance of a faculty advisor.

SAS provides you with an opportunity to undergo practical training related to the discipline of History. You will be able to work at local and national archives, museums and repositories, participating in international research projects and conferences, and assisting SAS faculty with their research projects. Through these initiatives, our faculty will not only teach you the discipline of History but also introduce you to the world of professional historians and how they pursue their craft.
How many of you think that sociologists are cold people obsessed with unreliable numbers, while anthropologists only see the meaning of their life in measuring bones and skulls? Do others view sociologists and anthropologists as deeply ideological personalities constantly subverting the rules of objective research? Professors at the School of Advanced Studies warmly invite you to challenge these misperceptions. In fact, sociology and anthropology are the broadest disciplines within social sciences. Together these disciplines study social, political, economic, cultural and psychological developments in the evolution of humanity. Far from being narrow-minded ivory-tower theoreticians or opinionated pundits, sociologists and anthropologists investigate social life at every level: from the rise and fall of civilizations to two-person interactions such as those between two romantic partners, neighbors or even two strangers on the street. Sociology and anthropology are well-armed with reliable research techniques and follow rigorous steps to forge trustworthy knowledge. The two disciplines complement each other. While sociology is more concerned with scientific, law-based explanation of social processes, anthropology focuses on individual experiences and the meaning of human action. Notably, SAS is one of few institutions in former Soviet Union countries and Eastern Europe/Russia which offers joint major in sociology and anthropology and firmly believes in cross-fertilization of the two disciplines.
The modern study of sociology and anthropology requires not only learning sociological and anthropological theories and practical research skills, but also a deep understanding of human life in light of the opportunities afforded us by modern technology. SAS major allows students to master key contemporary concepts of human, society, and culture. However, it also offers an intellectual immersion in affiliated disciplines that deal with the most pressing developments in the contemporary world such as market expansion, environmental degradation, digitalization, and intercultural communication. In first two years of the SAS program, before the selection of their major, students acquire broad knowledge in diverse disciplines including ancient philosophy and quantitative methods. The purpose of this approach to education is to boost student motivation, goal-orientation, and readiness for challenging methodological training – the qualities required for successful passage through the whole spectrum of complex disciplinary courses associated with the SAS major. SAS is a small and cohesive institution of leadership education with international faculty, whose PhD credentials come from leading world-class universities, a low students per professors ratio, and the seminar-based format of learning, which foster the development of individual potential for every single student. The SAS environment offers direct and close interaction with experts from different countries and develops a wide range of communication skills: intercultural dialogue, public presentation, teamwork, networking, and diversity management. Thus, the uniqueness of SAS allows students to acquire an internationally recognized university education and, thus, participate in a global discussion on contemporary issues. In the upper years SAS students will be able to apply knowledge derived from the program in their field work and internships in renown public institutions and corporations partnered with the School.
Following recent trends in global education, the SAS major provides a solid stepping stone for applied, professional and academic master programs. Our students will find themselves well prepared to apply and enter both international master's (e.g. Erasmus, CEU, Visby) and master's in top Russian universities (e.g. Higher School of Economics, European University, MGIMO, RANEPA). For those interested in directly going to labor market, the joint major in sociology and anthropology lays firm background for "real world" occupations. A deep knowledge of contemporary social and cultural processes and analytical skills equips the alumni to work in a broad variety of fields requiring profound, evidence-based understanding of social reality. These fields include public administration, human resources, journalism, advertising and marketing, politics, public policy and public diplomacy. SAS internship policy offers students ample opportunities to receive work experience and forge working contacts in major companies, industries and public institutions at both regional and federal level.
Many people have opinions about different social and political problems and are ready to talk about them for long. Sociology and anthropology are scientific disciplines. Therefore, SAS major in sociology and anthropology teaches students how to think, talk and write about society, politics and culture in a correct, systematic, logical and evidence-based way. Sociology and anthropology students will learn how to acquire trustworthy information and analyze it using the most developed methods of social sciences ranging from participant observation to IT modelling. The major courses are designed to teach students what are the most topical issues in contemporary Russia and beyond, how to better understand the world using the exemplars of social and anthropological thought as a guideline, how to rigorously analyze data sources in order to evaluate which interpretation of the current events and processes is correct. The sociology and anthropology students will learn how to carefully evaluate the role of global pressures, big processes in society, local developments and individual perspectives in shaping human life.
Mandatory Courses:
The course aims to familiarize you with the discipline of sociology and prepare to take additional classes in social sciences. It is a prerequisite for several courses and is a requirement for all sociology programs. The course has four specific objectives: (1) to introduce you to common sociological subjects and concepts; (2) to shed light on different perspectives within sociology; (3) to encourage you to think deeply, critically, and coherently about our social world; (4) to help you.. establish links between theory, problems, and policy.

Notably, the Sociological Imagination is purposefully designed to spark interest in sociology. In class you will learn how to become professional marijuana user, what are the social mechanics beyond student hook up, when education can lead to bigotry and ethnic violence, what employers seek from you, and how come that gay men receive less pay for work which still remains pretty straight. In order to retain the greatest amount of knowledge, students are encouraged to raise both conventional and controversial questions in class and after. By the end of the Sociological Imagination course you will be familiar with the sociological perspective, its key theories, concepts, ideas and insights. In addition, you will likely be well-equipped to use social scientific tools to analyze and think critically on social and political issues.

Anthropology is a global, historical and holistic study of human behavior. Thus, the evolution of human culture and social organization lie in the core of its disciplinary interests. This course offers a general survey of anthropological theoretical paradigms, methods and key research areas. Specific cases exemplifying cultural and social dynamics of human behavior are taken from both traditional and contemporary societies.

In line with the ideology of our joint program the course presents anthropological and sociological thought as closely interconnected. Both anthropology and sociology are modern disciplines and developed hand in hand in their inceptive years. Today anthropology borrows many themes and research foci from sociology and is not concerned anymore exclusively with "primitive" and "traditional" cultures. Current sociology experiences strong anthropological influences in methods, professional culture, self-criticism, and ethical principles. The course strongly builds on the Great Books class and provides a detailed survey of anthropological and sociological thought from its initial steps to the most recent developments. It is a reading-intensive seminar. In the second section students briefly revisit pre-modern understanding of culture and society known for the Great Books course. Then they will continue with the founding fathers of anthropological and sociological thoughts such as James Frazer, Bronislaw Malinowski, Franz Boas, Sigmund Freud, Karl Marx, Emile Durkheim, and Max Weber. The third section dealing with the contemporary theory traces the development of three most influential perspectives in anthropology and sociology: structural functionalist, conflict and interpretative. It focuses on the main authors and texts exemplifying each perspective. In contrast, the fourth section of this general course is problem- rather than author-based. The meetings are designed to discuss current issues in anthropology and sociology widely contested in today's academia: the agency vs. structure problem, the dying hope for objective knowledge, the consequences of the "linguistic turn" in modern sciences, the issue of researcher's responsibility, and digital and computational challenges to contemporary culture and society.

This course has two objectives: (a) to help students in understanding how empirical research in sociology and anthropology is organized and (b) to provide an elementary survey of research methods which will enable you to take more specialized methods courses (e.g. Statistics, Quantitative Modelling and Data Analysis, Qualitative Methods, Field Research). On the practical level, the course equips students with conceptual, theoretical and methodological tools to critically read social scientific materials. Thus, after this course you will be able to professionally read academic sources, to evaluate systematically the claims that appear in public debates and mass media, and to express an informed opinion on specific public policy alternatives.

The Statistics course covers the fundamentals of statistics such as descriptive statistics, hypothesis testing, and the manual data analysis involving one dependent variable and one independent variable. Taking the course does not require knowledge of mathematics beyond the school program. The core Quantitative methods course offers a strong background for the Statistics.

In comparison to the core Quantitative Methods and the Statistics courses, the Quantitative Modelling and Data Analysis is a "hands-on," writing intensive, computer-based course dealing with large datasets. The real-life is often complex and subject to influences of multiple factors which, in turn, constitute limited and categorical variables. Therefore, the course teaches students how to analyze and interpret multivariate data including the results from logit, probit, ordered logit, and multinomial logit regression models.

Pre-requisites: Quantitative Methods (core course), Introduction to Research Design and Methods, Statistics.

The Qualitative Methods course covers the main methods of conducting qualitative research, such as interview, observation, experiment, discourse and content analysis, and some others. Is it possible to conduct scientific research just talking to or observing people? Is experiment in social science possible? Why do contemporary social scientists not always trust only statistics and polls? What is the difference between a qualitative sociologist and a journalist – or a quantitative sociologist? And the most important, how to organize qualitative social research? The course will answer all these questions. Each student will conduct his or her own research during the course and will present its results at the final meeting.

Pre-requisites: Introduction to Research Design and Methods.

The course is designed as both a critical reading and a research workshop. Close reading exercises guided by SAS professor will to enable students to read filed work studies like professional fieldworkers: discovering, discussing and learning from the inner workings of various exemplary research projects and travelling to the heart of ethnographic text. In addition, the course aims to help the student to conduct her own bachelor thesis research. Weekly meetings will discuss the problems students may face when organizing their fieldwork: how to find data / respondents / interviewees, how to establish productive rapport with them, how to collect data systematically, how to work in closed or dangerous field, is it ethical to hide real goals of research, and so forth.

Pre-requisites: Introduction to Research Design and Methods.

A good thesis includes sophisticated argument which should be in dialogue with contemporary debates in the area and framed and supported by evidence in a way that would convince even a skeptical reader. The research seminar's goal is to help you in the designing and writing a bachelor thesis. A year-long sequence of research seminars with instructor will provide a chance to use theories and methods mastered in the major's core and elective courses to form a hypothesis about an aspect of social life you are interested in, gather data to support it, and draw conclusions from your findings. Presenting your work to the instructor and peers, you will receive feedback which will allow you to frame you research questions correctly, fine-tune your argument, use your data convincingly, and polish your writing. The thesis itself is an important writing sample when applying to graduate school or for professional jobs.
Minors
In addition to the major, students may also complete one of eight available minors.
The Environmental Humanities minor offered for both Russian and foreign students is focused on the dynamics between environment, culture, economics, narrative, and policy.
Historically philosophy has been the discipline that included all thinking going beyond every-day thinking. Since antiquity philosophy has given rise to a wide series of specialized disciplines and practices which attempt to understand and shape the world (law, natural sciences, economics, politics, psychology, etc.)
But there remain questions and problems that lie beyond the scope of these specialized disciplines, problems that only philosophy can properly address. Proposing ethical theories; defining the formal rules of correct thinking; analyzing happiness, pleasure, and beauty, as well as evil, anxiety, and loss; investigating the foundations of science; constructing new and precise concepts; describing the role of art in society; deciding among competing political, legal, and religious frameworks — these are just a few examples of typical philosophical activities.
The task of the philosophy minor is twofold: first, to give a basic introduction to some of the classic philosophical questions and sub-disciplines; second, to give students a realistic idea of contemporary philosophical research, as they choose from among electives that comprise a representative sample of what philosophy is and does today. Because philosophy is in ongoing exchange with other disciplines, informing them and informed by them, the philosophy minor makes an excellent accompaniment to any of the majors offered at SAS, helping students develop greater clarity, precision, care, and depth in whatever they choose to pursue.