MASTER
OF ARTS
IN
EXPERIMENTAL
HIGHER
EDUCATION
To solve old and emerging problems in higher education, we need a
laboratory for new educational models and experimenters who will develop them. School of Advanced Studies is a perfect place for such a lab, and the Master of Arts in Experimental Higher Education (MA X-HE) was designed specifically to train educational experimenters.
The program was developed with the support of the Vladimir Potanin Foundation and it is running in partnership with SKOLKOVO Education Development Centre.
Duration: 2 years
Format: Year 1 – full-time, residential, Year 2 – part-time, remote
Language of Instruction: English
Tuition: 15 budget places, tuition covered, 5 paid places, tuition: 275 000 rubles per year.
MA X-HE is a 2-year long program (Year 1 is residential, and Year 2 is remote) to prepare professionals in higher education with a focus on educational innovations. The program is both practically and academically intensive, and targets applicants with experience in education.
Experiment-driven
During Year 1, you will experiment on the Bachelor's level education of SAS in collaboration with SAS faculty.
Total hours of experimenting: 360, not counting the Year 2.
During Year 2, you will implement an experiment you have designed at a different institution.
What do you mean, 'to experiment'? With what?
educational models
methods and formats of teaching
curriculum architecture
evaluation and assessment
learning environment
...et cetera
An experiment is based on a hypothesis, grounded in theory and evidence. Educational experiments must affect teaching and learning. They break the rules to address problems in a nonconventional way. They also require responsible execution: if things are not working out as you expected, you must know when to stop.
GROUNDED HYPOTHESIS
CONSTRUCTIVE RULEBREAKING
RESPONSIBLE EXECUTION
Innovations are experiments gone well. We will make sure you train strategic and tactical skills to turn your experiments into lasting innovations.
Academically grounded
You will study instructional design (including disciplinary specifics of teaching and learning), organizational change, as well as the history and best practices of experimentation of higher education.
Why? So that you are neither boring nor naive and your experiments are meaningful.
What for? So that you can develop your personal vision for the future of higher education.
Cohort-based
As an experimenter questioning the status quo, you really do not want to be alone.
By the end of the program, you will build a professional community of X-HE graduates to rely upon during your whole career.
How? As a result of teamwork, group reflections, and joint formal and informal experiences.
About SAS
The School of Advanced Studies (SAS),
University of Tyumen, offers a unique fusion of multiple educational frameworks and interdisciplinary research. SAS is one of the boldest greenfield projects in Russian higher education and is an ongoing experiment itself. A young and developing institution with international faculty is the best place to establish a laboratory for new practices.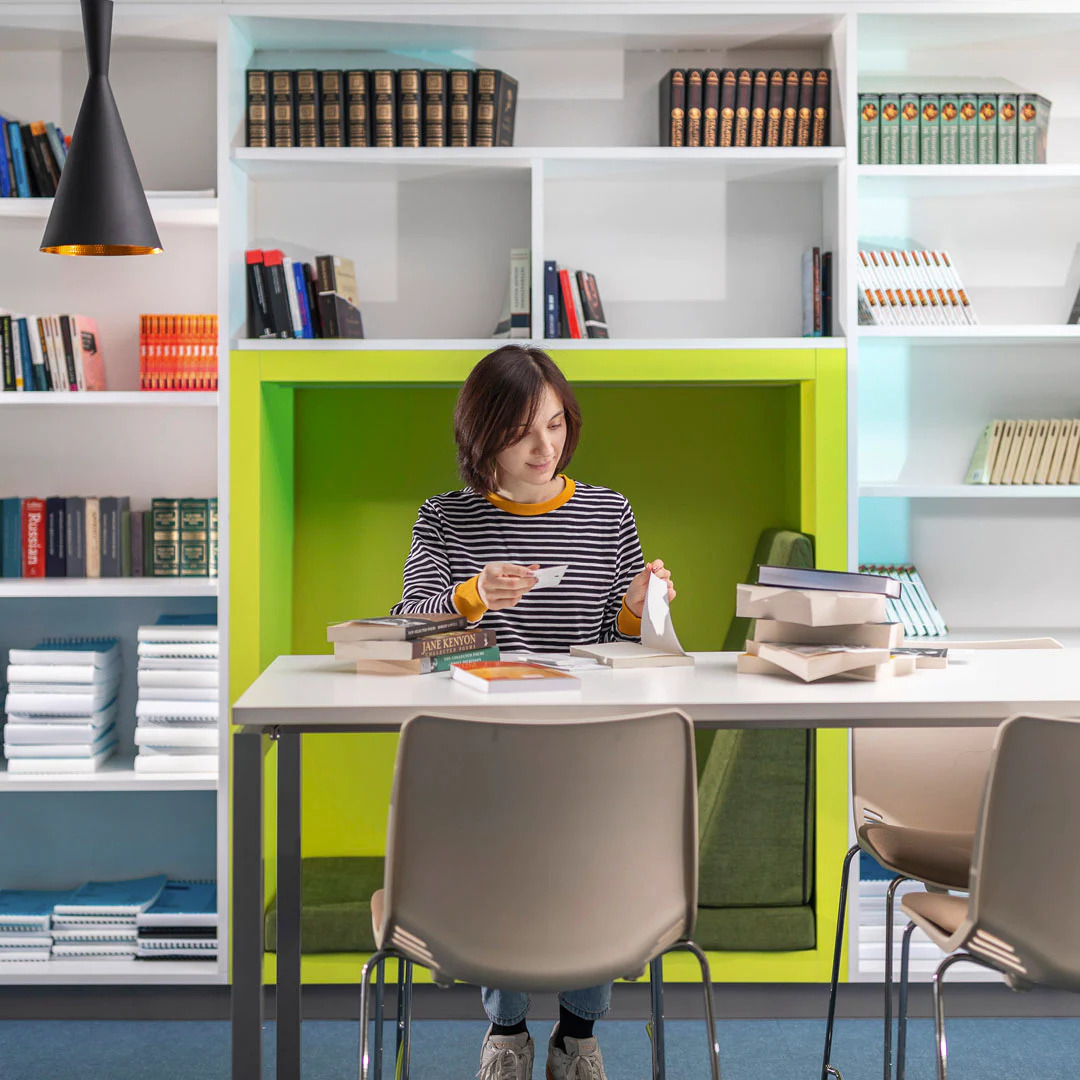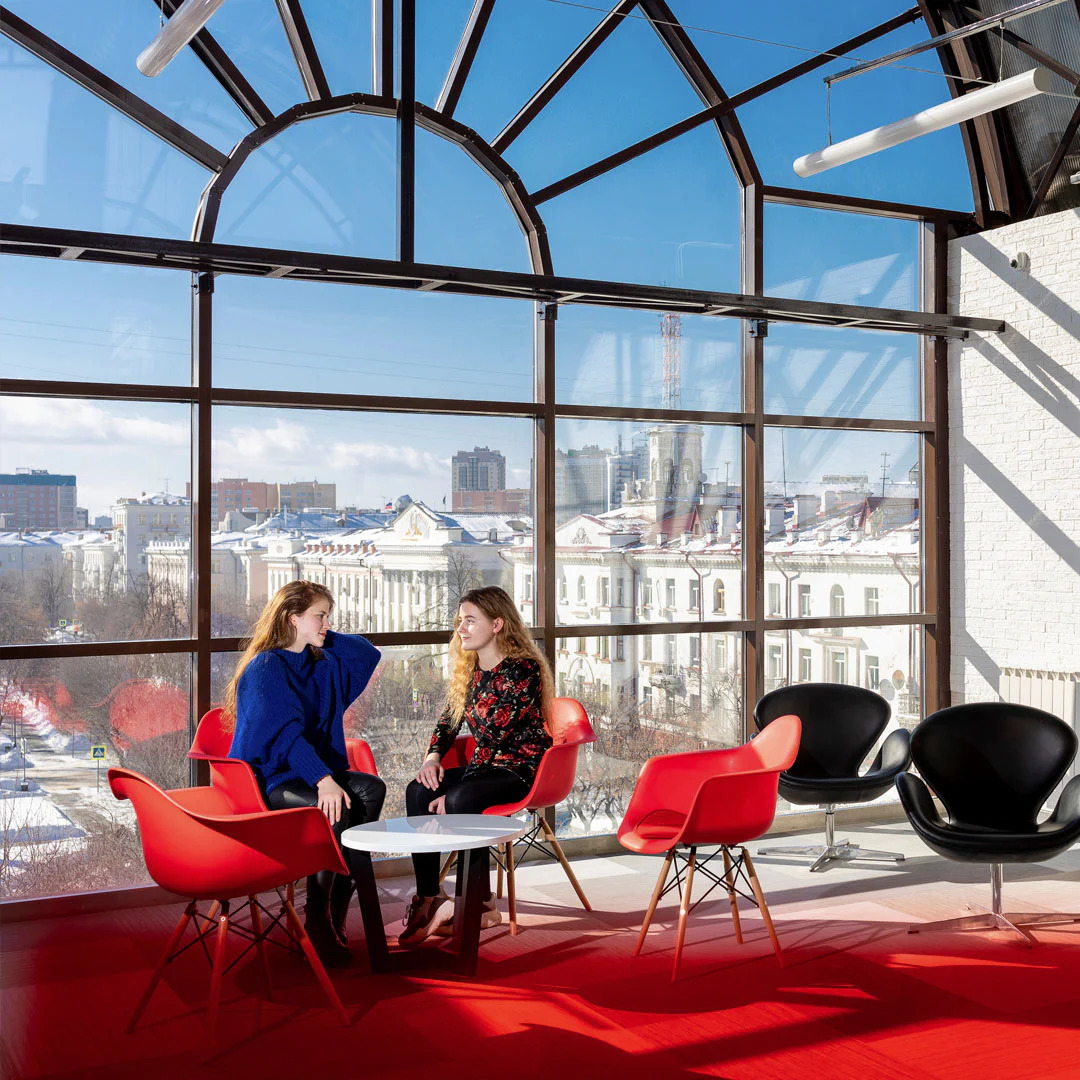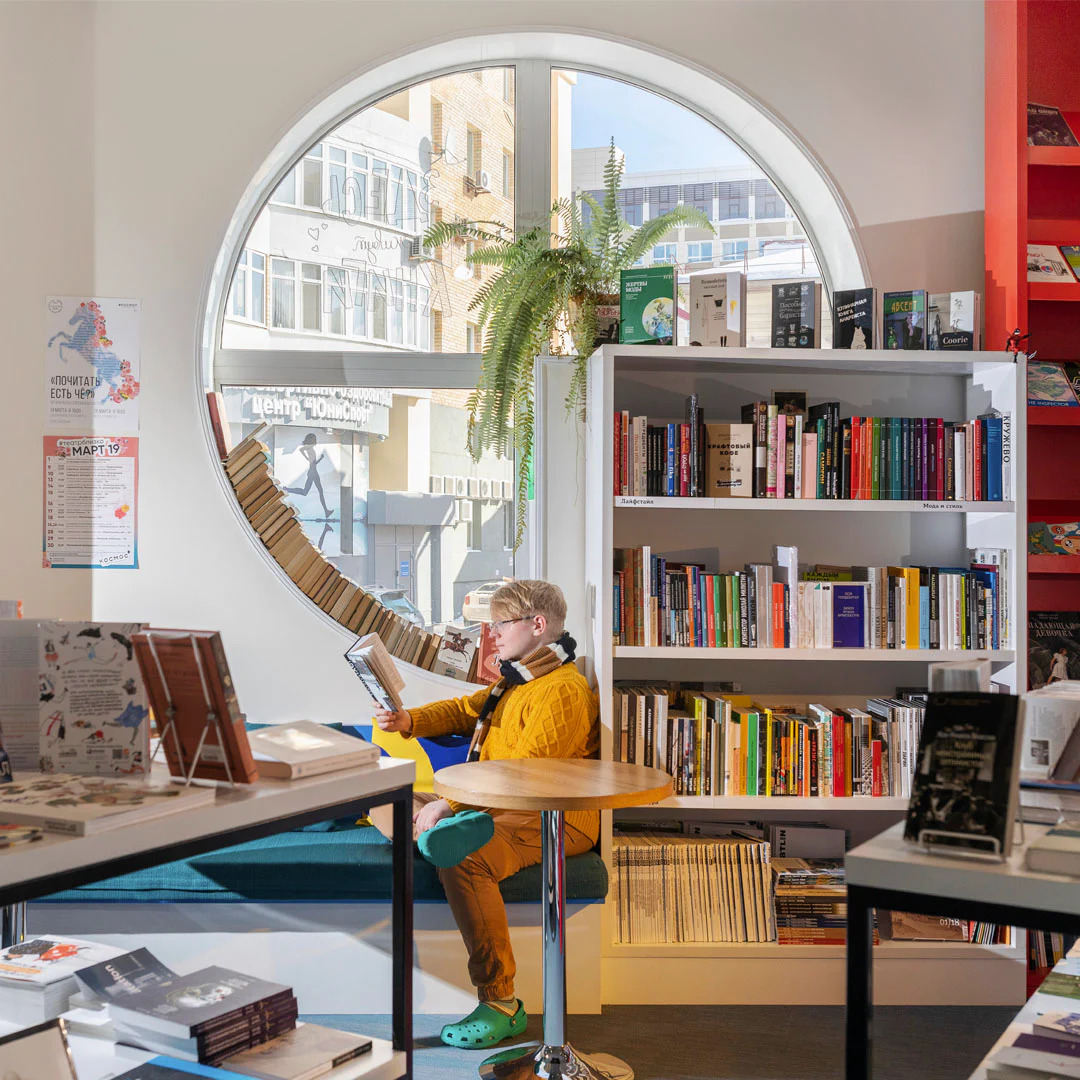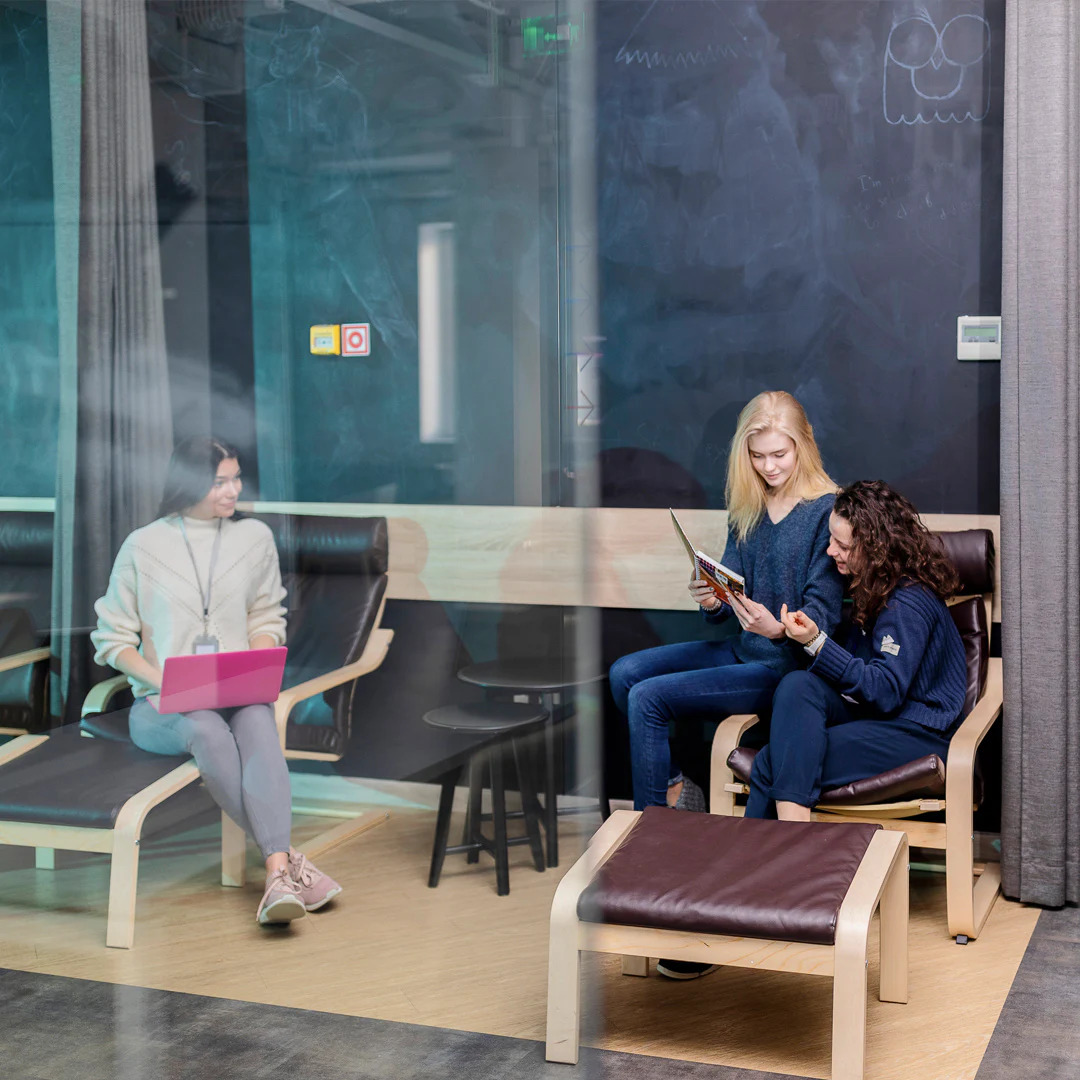 YOUR JOURNEY
YEAR 1

EXPERIMENTING AT SAS
+
ACADEMIC COURSES
+
PROFESSIONAL SEMINAR

RESULT OF THE YEAR 1: PUBLIC PRESENTATION
OF YOUR IDEA
YEAR 2

EXPERIMENTING AT
A DIFFERENT INSTITUTION
+
4 ONE-WEEK ACADEMIC COURSES
+
ONE-WEEK MODULE AT MOSCOW
SCHOOL OF MANAGEMENT SKOLKOVO
+
PROFESSIONAL SEMINAR
RESULT OF THE YEAR 2: INTERNATIONAL
PORTFOLIO DEFENCE
CURRICULUM
YEAR 1
DISCIPLINED MINDS: EDUCATION AND THE STRUCTURE OF KNOWLEDGE
THE MODERN UNIVERSITY
FUNDAMENTALS OF LEARNING
ORGANISATIONAL ANALYSIS OF HIGHER EDUCATION
EXPERIMENTAL PEDAGOGICS
CURRICULAR AND INSTRUCTIONAL DESIGN
ECONOMICS OF HIGHER EDUCATION
PRODUCT DEVELOPMENT IN EDUCATION
INSTITUTIONAL EXPERIMENTS IN HIGHER EDUCATION
GOVERNANCE OF INNOVATIONS IN HIGHER EDUCATION
EVALUATION OF EDUCATIONAL PROCESSES
ORGANISATIONAL CHANGE IN HIGHER EDUCATION
YEAR 2
COMPARATIVE HIGHER EDUCATION
HIGHER EDUCATION POLICY
DIPLOMACY AND NEGOTIATIONS IN HIGHER EDUCATION
HIGHER EDUCATION REFORMS
Professional Seminar runs through the whole program.
Programs heads
Department heads
Advisors to rectors and vice-rectors in educational matters
Change management project leaders
Consultants in higher education
Daniel Kontowski
Head of Education of the School of Advanced Studies. Daniel holds an MA from the University of Warsaw (Poland) and a doctorate from the University of Winchester (UK). Fellow of Higher Education Academy (UK, 2016), Associate Member of the Center of Higher Education Futures (Denmark, 2016-) and a Fulbright Scholar at Wagner College (2016-17), Daniel is also a member of the editorial team of Early Career Higher Education Researchers (2018-). Daniel believes in imaginative yet organized higher education institutions that serve their communities by challenging the boundaries of the possible.
Read more
Dara Melnyk
Head of the Research Group at SKOLKOVO Education Development Centre. She has a BA from The National University of Ostroh Academy (Ukraine), and an MA from St. Petersburg State University (Russia). Her professional and research interests fall under the umbrellas of university transformation and experimental higher education. Dara has taken part in multiple strategy sessions for the top management of Russian universities as an expert.
Read more
Andrey Shcherbenok
Director of the School of Advanced Studies. Andrey holds a PhD from St. Petersburg State University and another PhD from the University of California, Berkeley. In 2006-9 he was a lecturer and Mellon postdoctoral fellow at the Society of Fellows in the Humanities at Columbia University, in 2009-11 he was a Newton international research fellow of the British Academy, since 2012 he is an associate professor at Moscow School of Management SKOLKOVO. Andrey is the author of "Universities: Transformational Governance" MOOC and has worked with dozens of universities across Russia to help transform their research and education.
Read more
Katerina Selikhovkina
Academic Positioning Advisor at the School for Advanced Studies and Moderator of Educational Programs at the Moscow School of Management SKOLKOVO. Katerina creates academic identity, values, mission and brand of SAS. She designs and organizes the experimental core course "City as a Text", the summer school "Endless futures and human limitations" and other SAS projects. Since 2012, she has been cooperating with Russian development institutes and think tanks in the field of education, regional development, technology and innovations.
Read more
Lydia Gangan
Program manager at SKOLKOVO Education Development Centre. Lydia has Bachelor's and Master's degrees from Moscow State Institute of International Relations (MGIMO-University). She has previously served as the Head of Educational projects Dept. at Full House School, running projects in corporate education and online programs. Lydia's main areas of expertise are training for executives of higher education and research organizations, educational innovations, instructional design and informal education.
APPLICATION REQUIREMENTS
Apply
X-HE is aimed at young and mid-career professionals who see learning as an engine of change in university education. An ideal candidate will have at least two years of experience of either working in university administration or teaching at the university level.
General expectations:
(01) a Bachelor's degree (or higher)
(02) demonstrated interest in transforming higher education
(03) B2 level of English proven by a relevant test or courses passed
(04) experience in teaching in higher education, managing, or doing research on higher education
The final score for each candidate will be calculated based on a portfolio, an application essay, and an interview. The language for both documents and the interview is English.
The requirements for the Portfolio (20 points) are the following. 
Components:
a one-page CV,

a list of presentations or publications or description of practical experience,

full transcripts of studies and a certificate of English (if any),

1-2 page expression of interest or a self-recorded video of no longer than 3 minutes.
All documents should be in English, formatted in no smaller font than TNR 12 and submitted via email by the established deadline. If you think that some other materials can strengthen your case for joining the program, feel free to add them to the portfolio. 
Evaluation criteria: 
Genuine interest and motivation, 

experience in the relevant work, 

English competency.
See the requirements for the Essay (30 points) below.
Components:
No longer than 2500 words including all references, in English, in an academic format, answering one of the proposed questions/charges. The name of the author should only be mentioned on a separate title page. Font: TNR 12.
Questions/charges for the proposal (choose one):
Imagine a typical higher education degree 30 years from now.

Will higher education ever shift from academic disciplines towards competences/skills?

How do you see the nexus of leadership, technology, and innovation in higher education?

What is the 'next big thing' in higher education and what happened to the last one?
Evaluation criteria: 
the alignment between the proposal and the goals of the MA; 

the command of original argument; 

the level of academic standards for writing, including proper referencing; 

the quality of English prose produced.
With the final application deadline fast approaching, we wanted to share how we see the admission essay of the ideal candidate for the Master of Arts in Experimental Higher Education (MA X-HE).
You know what you are talking about

. In your essay, you discuss matters that you have thought about and keep thinking about. You are comfortable with identifying educational challenges and opportunities. You are familiar with the recent debates. To up the ante: you show the command of the topic that only comes from being passionate about it. 

You can reflect on your experience with education

. It is quite all right if you are not an expert on higher learning – yet. However, you have certainly been a student. The transition to a Master's in Experimental Higher Education requires that you process this experience from a new perspective. Ideally, you have also experienced higher education as either an instructor, researcher, or an administrator. We are looking for signs of critical approach, readiness to challenge the status quo, and even meta-thinking.

You can look at the same thing from different perspectives

. As an experimenter and a serial educational innovator, you will have to seek support from different actors, and take into account interests of different stakeholders. We would like to see that you can shift perspectives, and look at an idea, a policy, or a model from the points of view of a student, a teacher, an administrator, or a policymaker. The ability to identify risks and limitations of one's proposal is certainly a plus: after all, X-HE looks for experimenters who can be trusted with responsible execution.

You can imagine a different future

. Universities are famously good at reproduction, but this program will not train people to simply fit better into the system. What should change? Who needs to be convinced that it is important to alter their ways of doing things? How to achieve that? We are looking for a promise. Our graduates will become visionaries who can think in terms of scenarios and consequences and whose work will be leading towards a better higher education. We want to see that you "have it".

You can back your points up

. As a graduate of MA X-HE, you will have to defend your ideas, and argue in favor or against the ideas of others. You use intellectual tools with mastery. You can combine data and ideas. You see beyond what's currently en vogue. Finally, your argumentation simply works. It convinces a reader.
Top tip: you do not have to attempt to create a connection between your essay and a portfolio. Both components will be evaluated separately and can be referred to during the interviews. Do focus on making them as good as possible in their own right.
We are looking forward to reading your essay, and may the odds be ever in your favor!
Interview (50 points)
Components: an interview of 10-15 minutes will be a conversation between the candidate and the admissions panel about higher education innovations in general and in particular both the proposal submitted and the reasons for willingness to join this program.
Evaluation criteria: 
unquestionable authorship of the proposal; 

satisfactory answers to the questions about higher education and submitted proposal; 

motivation; 

social skills; 

command of spoken English.
Maximum score for the whole procedure — 100 points.
DARE TO EXPERIMENT IN HIGHER EDUCATION