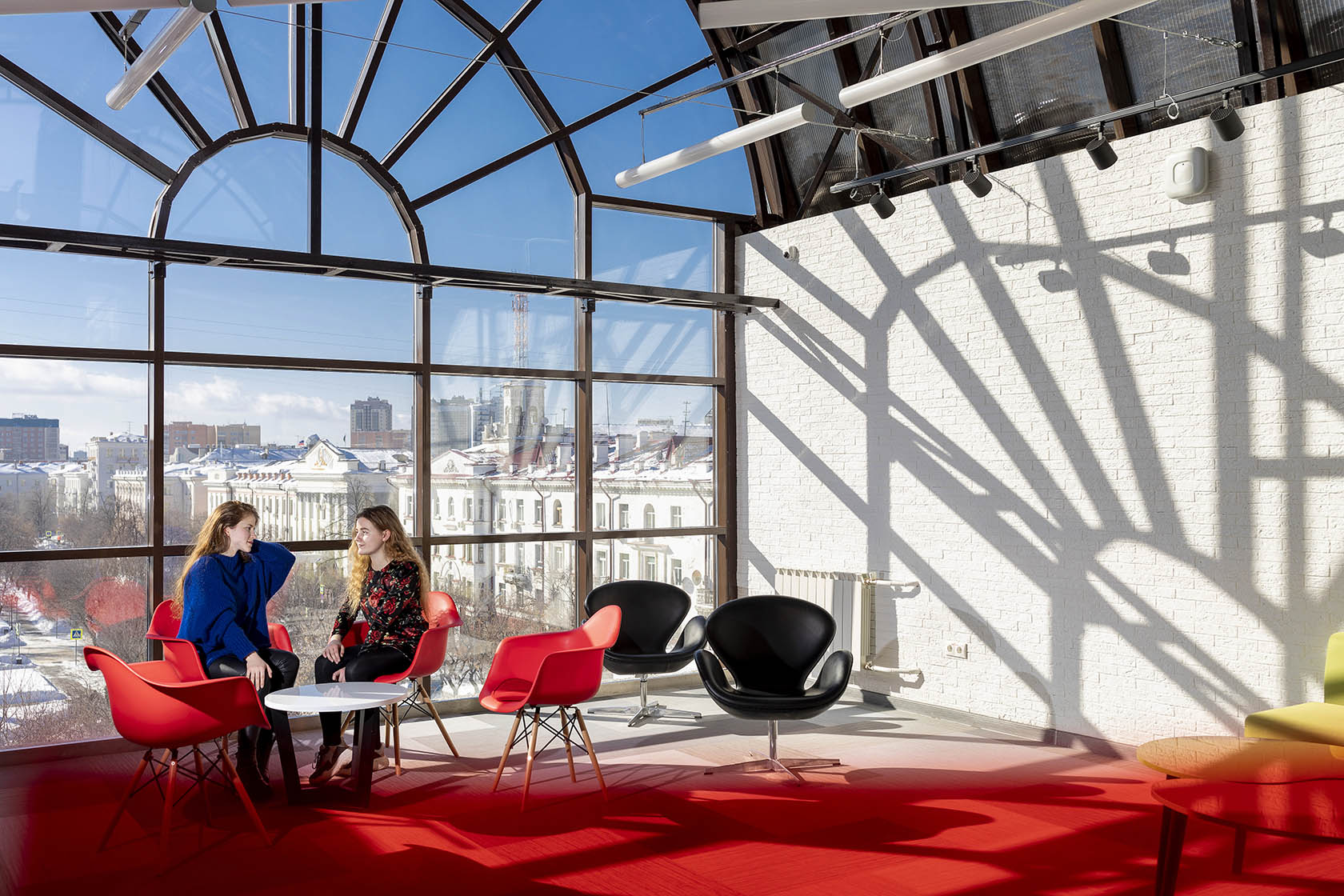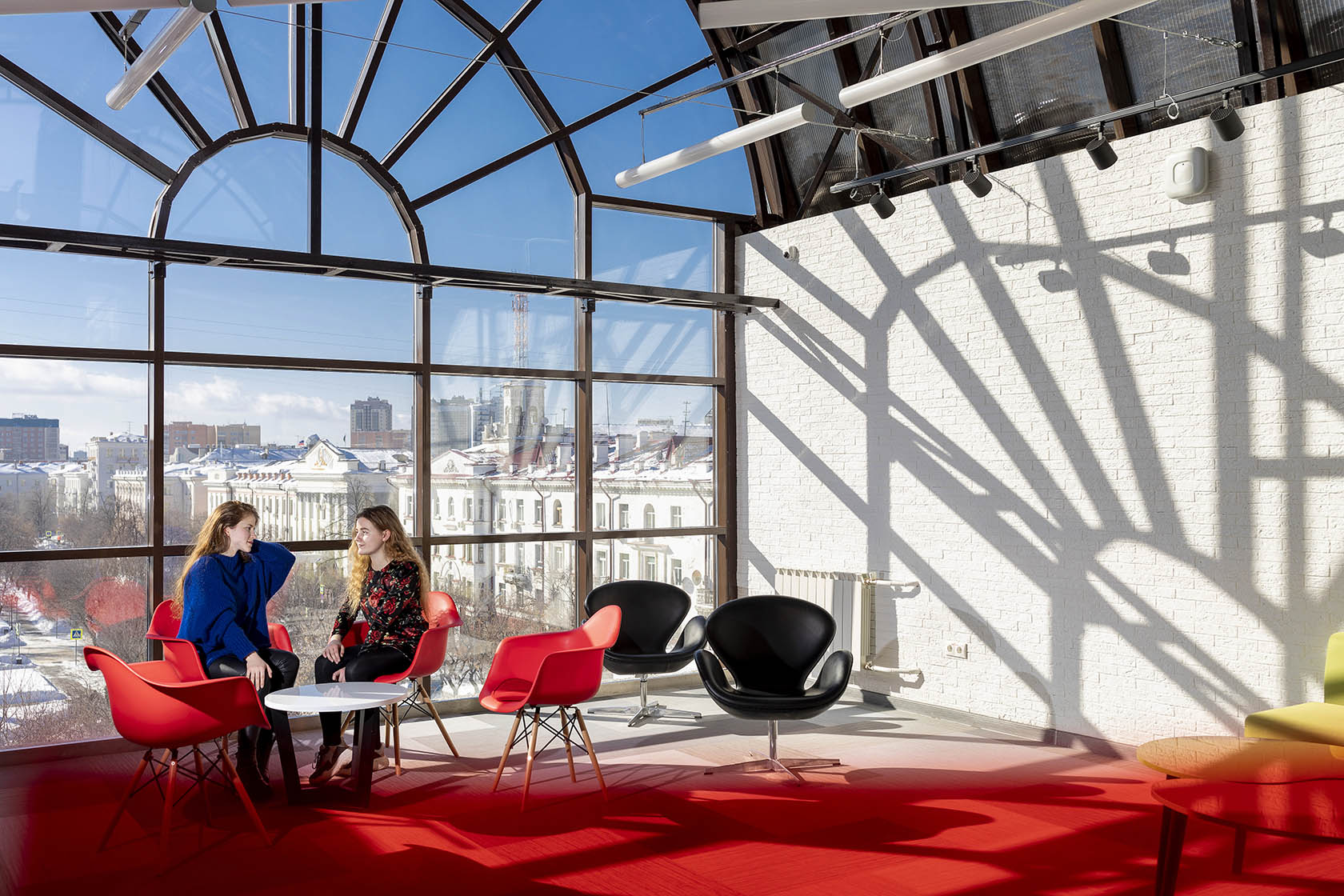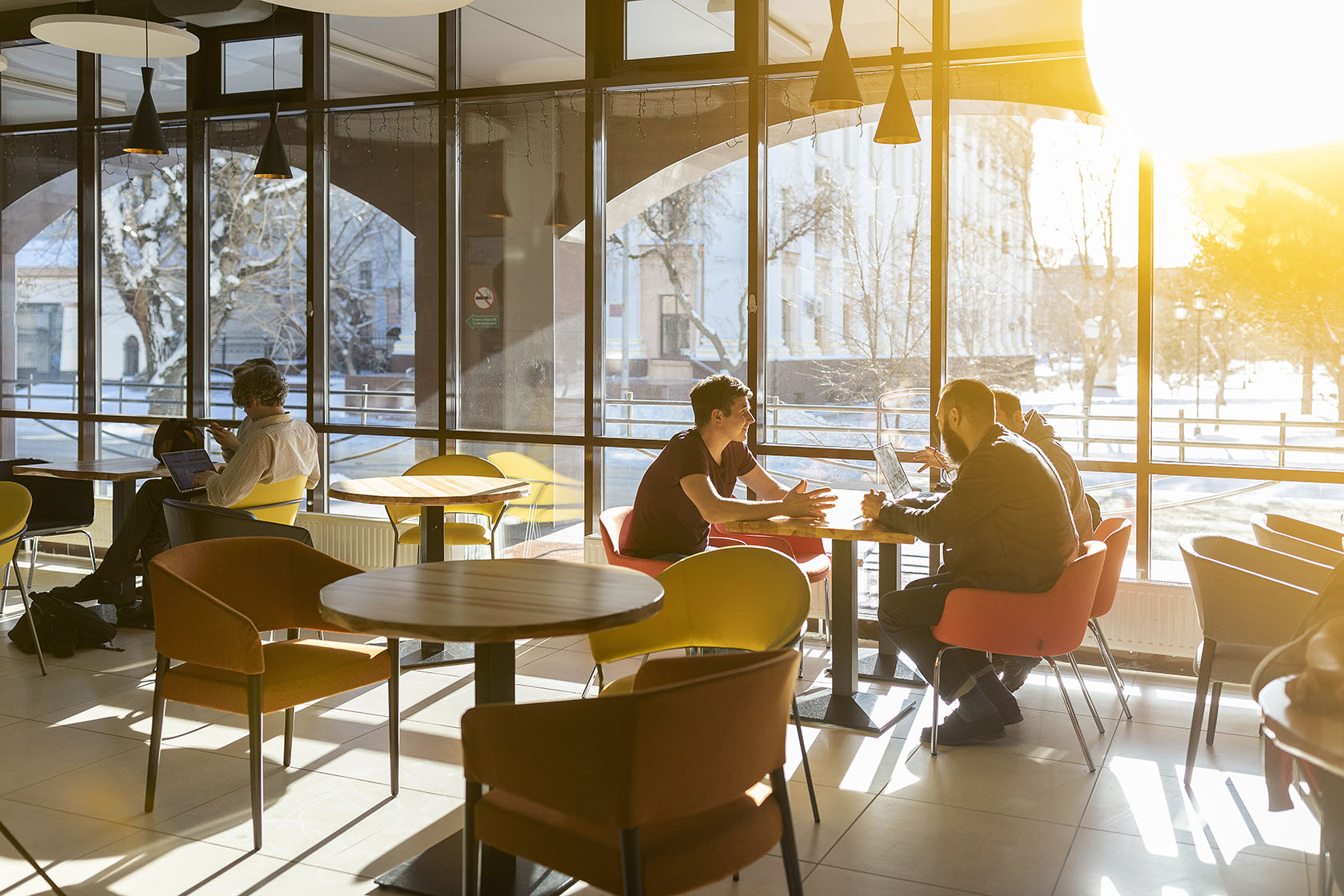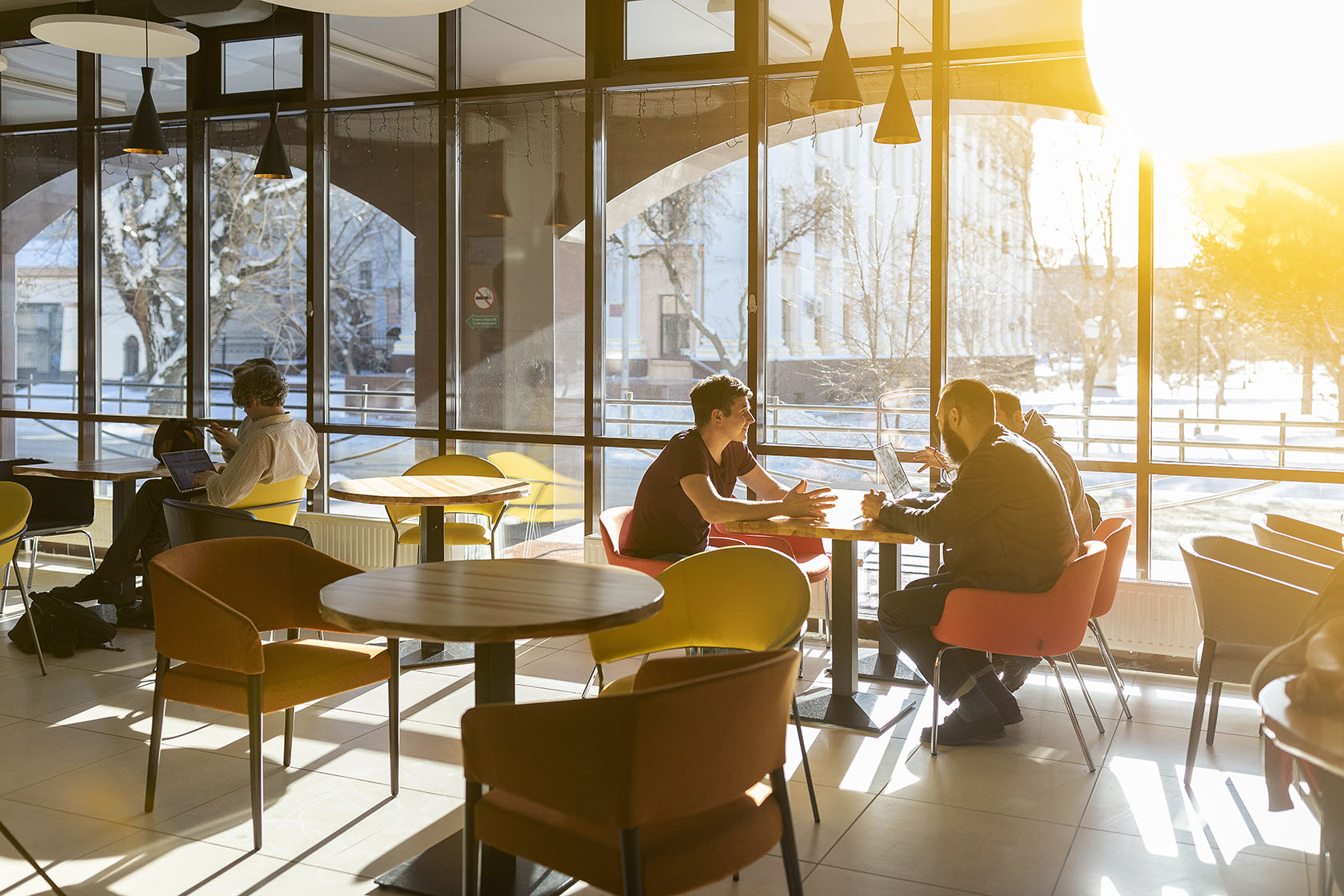 Master's program 2020 / 2022

Digital Cultures and Media Production
description
Rapid developments in technologies have led to dramatic changes in the traditional media, their form, dramaturgy and modes of dissemination. New media institutions need universal experts who can create compelling media content and understand the dynamics of change in the system of audiovisual production.
The aim of the master's program "Digital Cultures and Media Production" is to train creative authors, film directors, editors, filmmakers and other media specialists to command not only new technologies, but also the logical principles of business, law and the creative economy.
Graduates will gain a whole range of professional competencies, learn how to work efficiently in creative teams, producing all kinds of media content, from documentary and game-based TV series to videos for social media and online platforms.
program
The program is based on a interdisciplinary and cross-media approach. Besides exploring the history of media, students get involved in the process of creating various media products; along with fundamental professional competencies, they gain critical thinking and theoretical self-reflection skills. The classes are taught in Russian and English.
Professional Competencies:
Digital Photo- and Video Shooting
Digital Post-production
Fundamentals of Multimedia Journalism
Organization of Media Production
Editing in a TV Studio
Fundamentals of Copyright Law
Media Economics
Media Sociology
Theory and Practices of the Internet Research
Game Design. Nonlinear Dramaturgy and Interactive aesthetics
Self-presentation, Self-marketing, Pitching
Theory:
Media Archeology and Futurology
Visual Culture and Visualization Techniques
Virtual Reality: Theories and Techniques
Gamification and the Video Game Theory
Practice:
Creating Own Media Projects
Internships in Media and Film Companies, Video Game Companies and Massive Online Training Courses, as Well During Major Contemporary Art Events.
The aim of the program is to prepare students in such a way that upon completing it, they not only possess all the basic competencies, but are also motivated to pursue self-development and continuous professional growth; that they understand how the means of production and distribution of modern media systems evolve and change.
Our graduates can choose from a wide range of career paths: mass communication media, TV and radio companies, media enterprises, specializing in production of game-based TV series, TV and cinema films, editorial boards of media portals, social media, research and education companies.
The program includes special seminars and workshops, work on group projects and master classes given by filmmakers, film directors, artists and journalists who are actively working in the field of media; internships in Russian and international companies and projects — Dozhd TV channel, ZNAK, «It's My City», Red Pepper Film, the Ural Industrial Biennial of Contemporary Art, Voskhod Agency, Streetart agency, LiveUral, Lateral Summer Film Production Studio, the February Twenty Ninth film company, Sibinformburo, STRBC Region-Tyumen, Evrazion, etc. (the list of partners is going to expand).
curriculum
The program is based on a multidisciplinary and cross-media approach. Besides exploring the history of media, students get involved in the process of creating various media products; along with fundamental professional competencies, they gain critical thinking and theoretical self-reflection skills. The classes are taught in Russian and English.
1 Semester:
2 Semester:
3 Semester:
4 Semester:
Pre-graduation Internship 
Project and Research Seminar
Graduation project

(creating own media product)
program
designers
Igor Chubarov
Director of the UTMN Institute of Humanities and Social Sciences. Philosopher, specialist in analytical anthropology, media science and critical theory. In the last few years, he has taught philosophical anthropology, media philosophy and theory of art at the Faculty of Philosophy of Moscow State University (MGU), at Moscow International University, State Academic University for the Humanities (GAUGN), University of Cultural History (UNIK). He also gave special courses in the philosophy of literature and media philosophy at the Humboldt University (Berlin, 2006) and the European Humanities University (EHU, 2011). His first monograph Collective Sensibility: Theory and practice of the left avant-garde (HSE Publishing House, 2014) was awarded with Andrey Bely prize (2014), as well as Innovation Award (National Center for Contemporary Art, 2015). Member of the Logos Journal editorial board (from 1991 to the present day).
Read more
Andrey Shcherbenok
Director of the School of Advanced Studies. Candidate of Sciences (Philology), St. Petersburg State University, Russian literature; PhD (University of California, Berkeley, critical theory with an emphasis on Film Studies); 2006-2009 — a postdoctoral fellow, a teacher and a member of the Society of Fellows in the Humanities at Columbia University; 2009-2011 — Newton international research fellow of the British Academy; since 2011 — associate professor at Moscow School of Management SKOLKOVO.
Read more
instructors
The teaching team consists of international experts, theorists and practitioners in digital culture and media production.
Alexandr Vetushinsky
,
Alexandra Bereslavtseva
,
Anastasia Gribanovskaya
,
Andrey Apostolov
,
Andrey Manirko
,
Anton Utkin
, Arseny Deriglazov,
Vlad Strukov
,
Jay Silverstein
,
David Melbye
, Eвгений Григорьев,
Igor Chubarov
, Ilya Leonov,
Konstantin Bashchenko
,
Maxim Alyukov
,
Nata Pokrovskaya
,
Olga Andreyavskih
,
Olga Dobrovidova
,
Pavel Lukinsky,
Polina Kolozaridi
,
Sergey Kleshchev
,
Erika Wolf
,
Yakov Smirnov,
Yakov Somov
,
Jan Krasni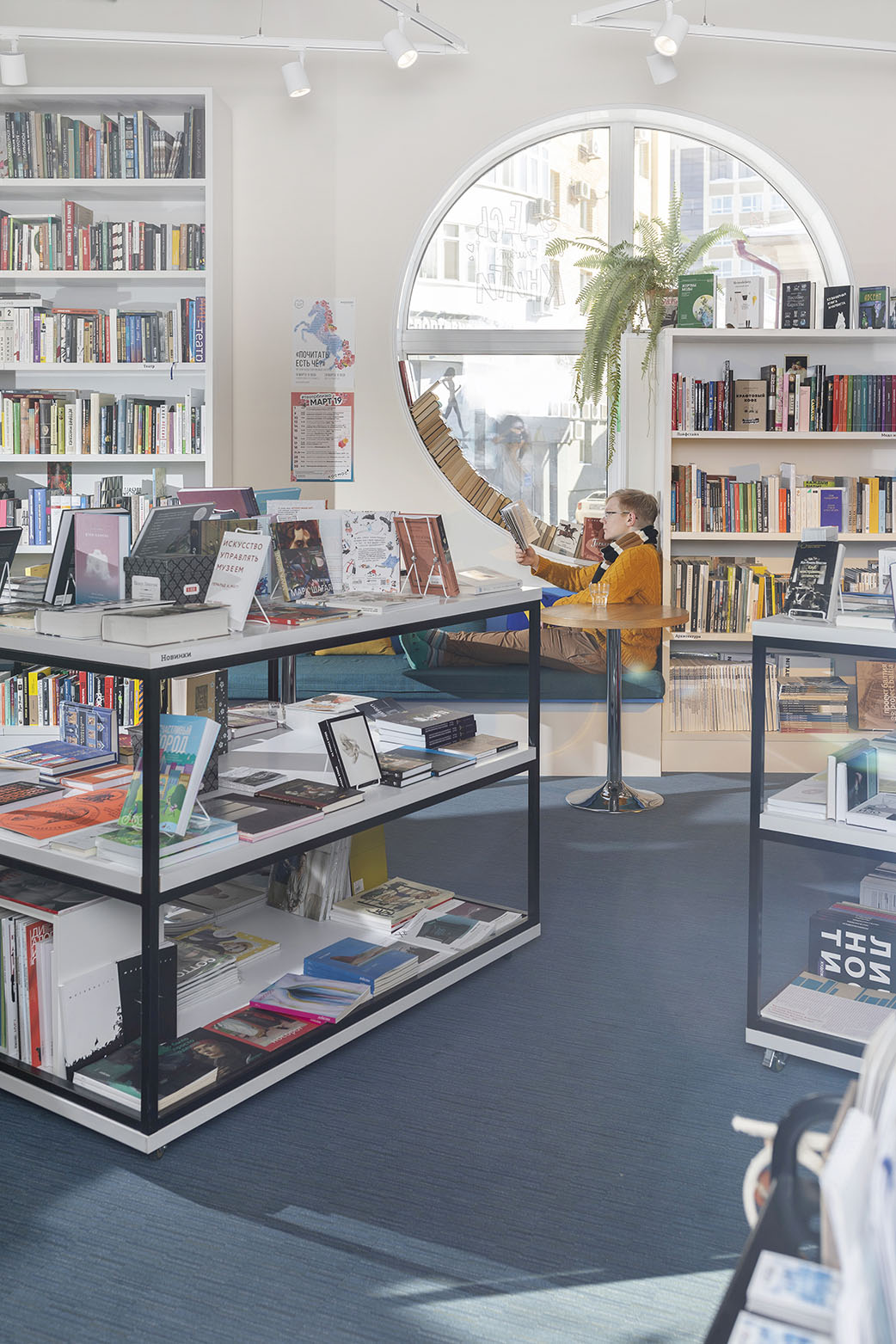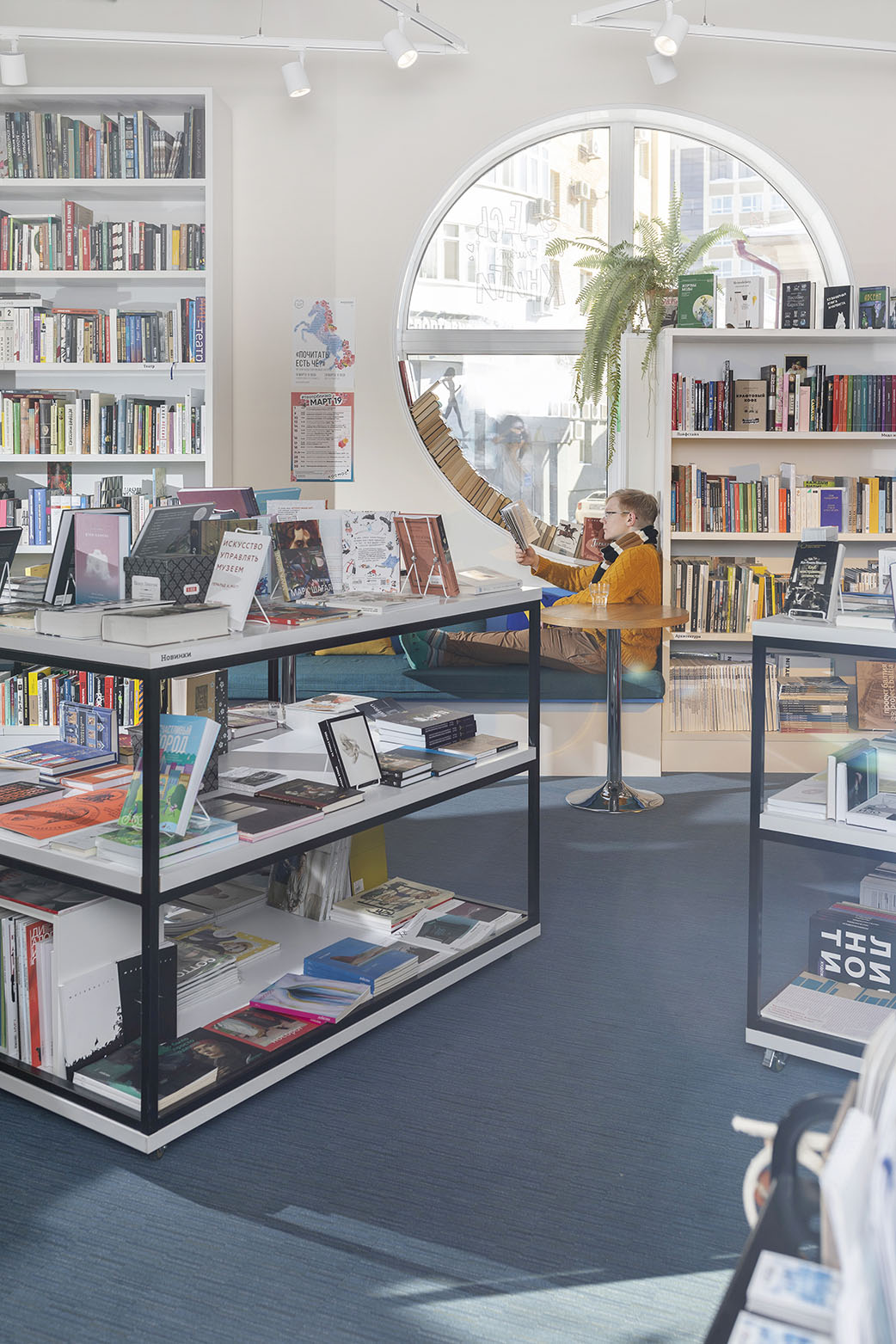 location
The School of Advanced Studies building, where classes are going to take place, is one of the most state-of-the-art and functional university spaces in Russia. The School is not just a place for classes, but a space for vibrant and diverse intellectual life.
admission
In years 2020–2022, there are 16 government-subsidized places (+ full-fee places) allocated for the program. The tuition fee for full-fee places amounts for 275 000 rubles per year.
Due to the pandemic, this year the admission interviews will be held in an online format.
Portfolio should be submitted to mediaproduction@utmn.ru by the 5th of August.
Admission tests dates
Test: 10th and 11th of August, 11:00 (GMT+5)
Interview: 12th and 13th of August, 11:00 (GMT+5)
Extra day (state-funded tuition): 14th of August, 11:00 (GMT+5)
Extra day (full-fee places): 27th of August, 11:00 (GMT+5)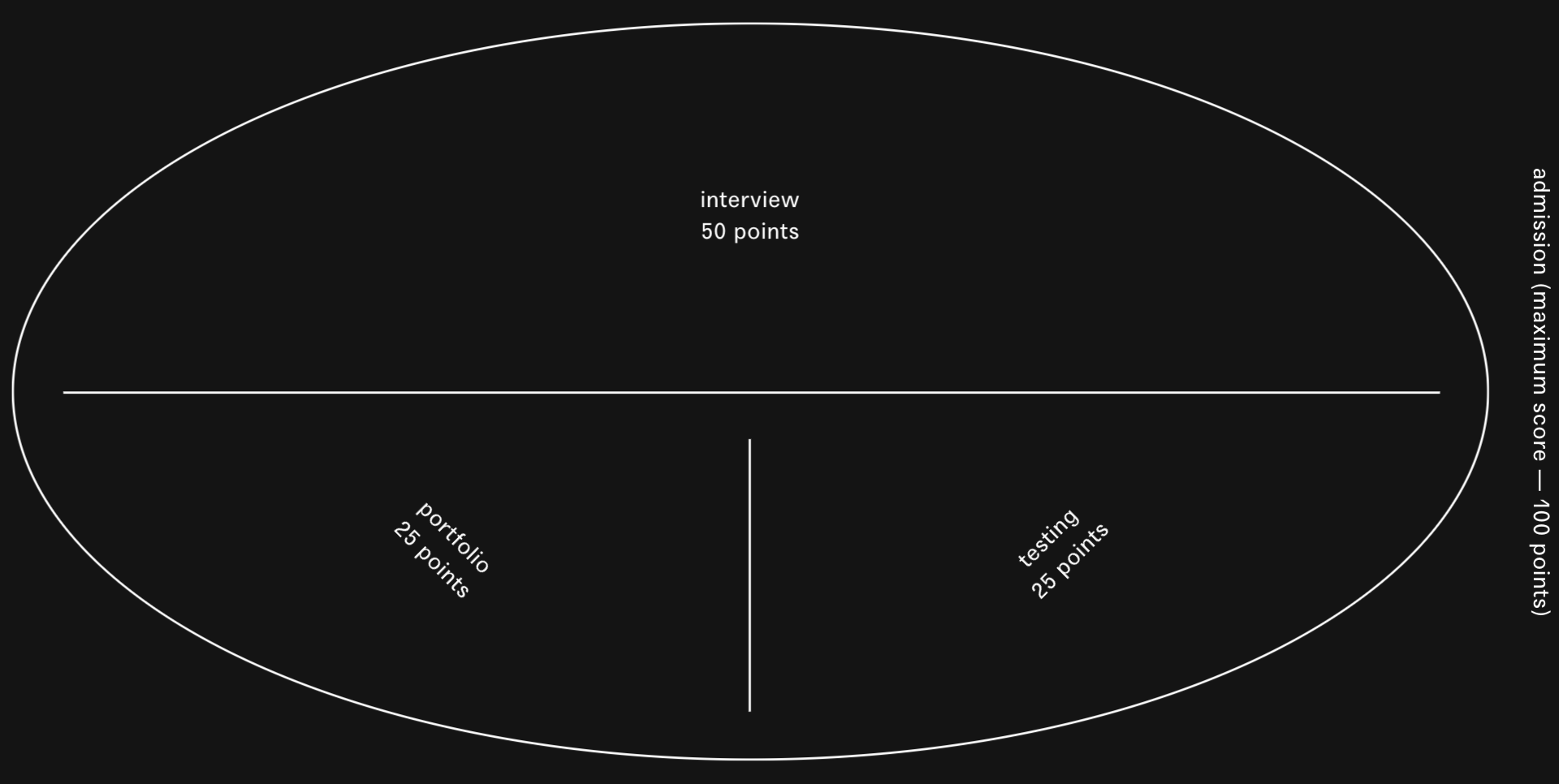 (01) Interview
The interview is divided into 2 parts:
(a) The applicant is given a work of audiovisual culture (a shot, a photo, a painting…) to describe in English and answer some questions on.
Evaluation criteria: English proficiency level.
(b) Discussion in Russian
Sample questions:
— What attracts you to a career in visual media?
— Where do you see yourself within the contemporary media landscape?
— What do you think the media landscape is going to be like in 10 years?
— What would you personally like to change in it? What to contribute? What to withdraw?
Evaluation criteria: engagement, foresight, communication skills, reflection.
(02) Portfolio competition
Original creative product. It can be photo or video material (up to 5 minutes long), or text, supplemented by illustrations (photo, video), etc. The applicants can submit material to the competition prepared earlier for other projects, or create a new product.
Evaluation criteria: originality, ability to express an idea (a command of different ways to deliver information), audiovisual expressiveness.
The portfolio should include CV, diplomas and certificates; in the CV, specific software knowledge, proficiency in foreign languages and other skills should be mentioned.
(03) Testing
A multiple-choice test on consistent thinking and comprehension of texts on media and digital culture.