MASTER
OF ARTS
IN
EXPERIMENTAL
HIGHER
EDUCATION
To solve old and emerging problems in higher education, we need a
laboratory for new educational models and experimenters who will develop them. School of Advanced Studies is a perfect place for such a lab, and the Master of Arts in Experimental Higher Education (MA X-HE) was developed specifically to train educational experimenters.
The program will be run in partnership with SKOLKOVO Education Development Centre.
Duration: 2 years
Format: Year 1 – full-time, residential, Year 2 – part-time, remote
Language of Instruction: English
Tuition: 15 budget places, tuition covered, 5 paid places, tuition: please, inquire
MA X-HE is a 2-year long program (Year 1 is residential, and Year 2 is remote) to prepare professionals in higher education with a focus on educational innovations. The program is both practically and academically intensive, and targets applicants with experience in education.
Experiment-driven
During Year 1, you will experiment on the Bachelor's level education of SAS in collaboration with SAS faculty.
Total hours of experimenting: 360, not counting the Year 2.
During Year 2, you will implement an experiment you have designed at a different institution.
What do you mean, 'to experiment'? With what?
educational models
teaching and learning methods and formats
curriculum structure
approaches to program design
evaluation
learning environment
educational technologies
institutional educational policy
An experiment is based on a hypothesis, grounded in theory and evidence. Educational experiments must affect teaching and learning. They break the rules to address problems in a nonconventional way. They also require responsible execution: if things are not working out as you expected, you must know when to stop.
GROUNDED HYPOTHESIS
CONSTRUCTIVE RULEBREAKING
RESPONSIBLE EXECUTION
Innovations are experiments gone well. We will make sure you train strategic and tactical skills to turn your experiments into lasting innovations.
Academically grounded
You will study instructional design, organizational change, and applied philosophy of higher education.
Why? So that you are neither boring nor naive and your experiments are meaningful.
What for? So that you can develop your personal vision for the future of higher education.
Cohort-based
As an experimenter questioning the status quo, you really do not want to be alone.
By the end of the program, you will build a professional community of X-HE graduates to rely upon during your whole career.
How? As a result of teamwork, group reflections, and joint formal and informal experiences.
About SAS
The School of Advanced Studies (SAS),
University of Tyumen, offers a unique fusion of a liberal arts education and interdisciplinary research. SAS is one of the boldest greenfield projects in Russian higher education and is an ongoing experiment itself. A young and developing institution with international faculty is the best place to establish a laboratory for new practices.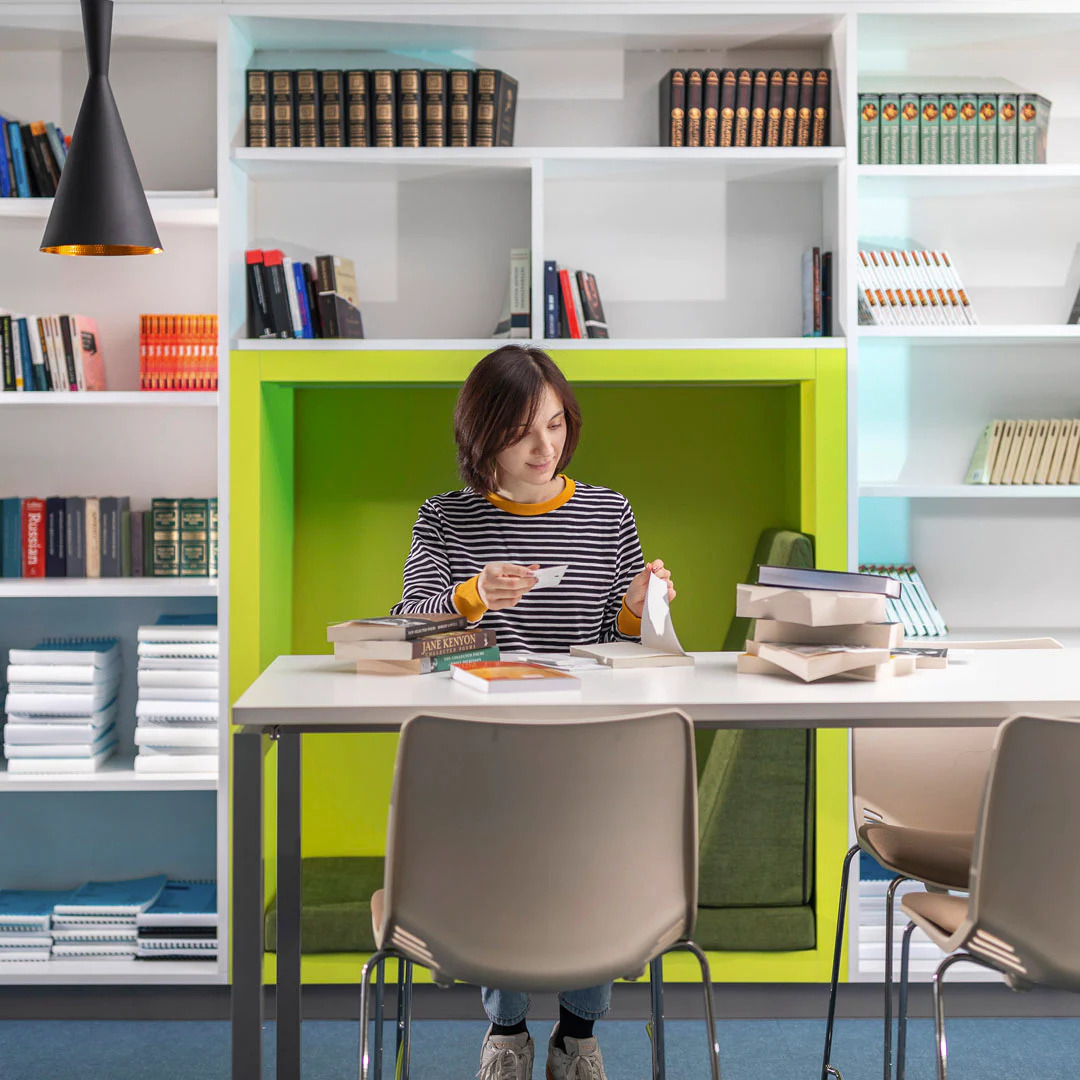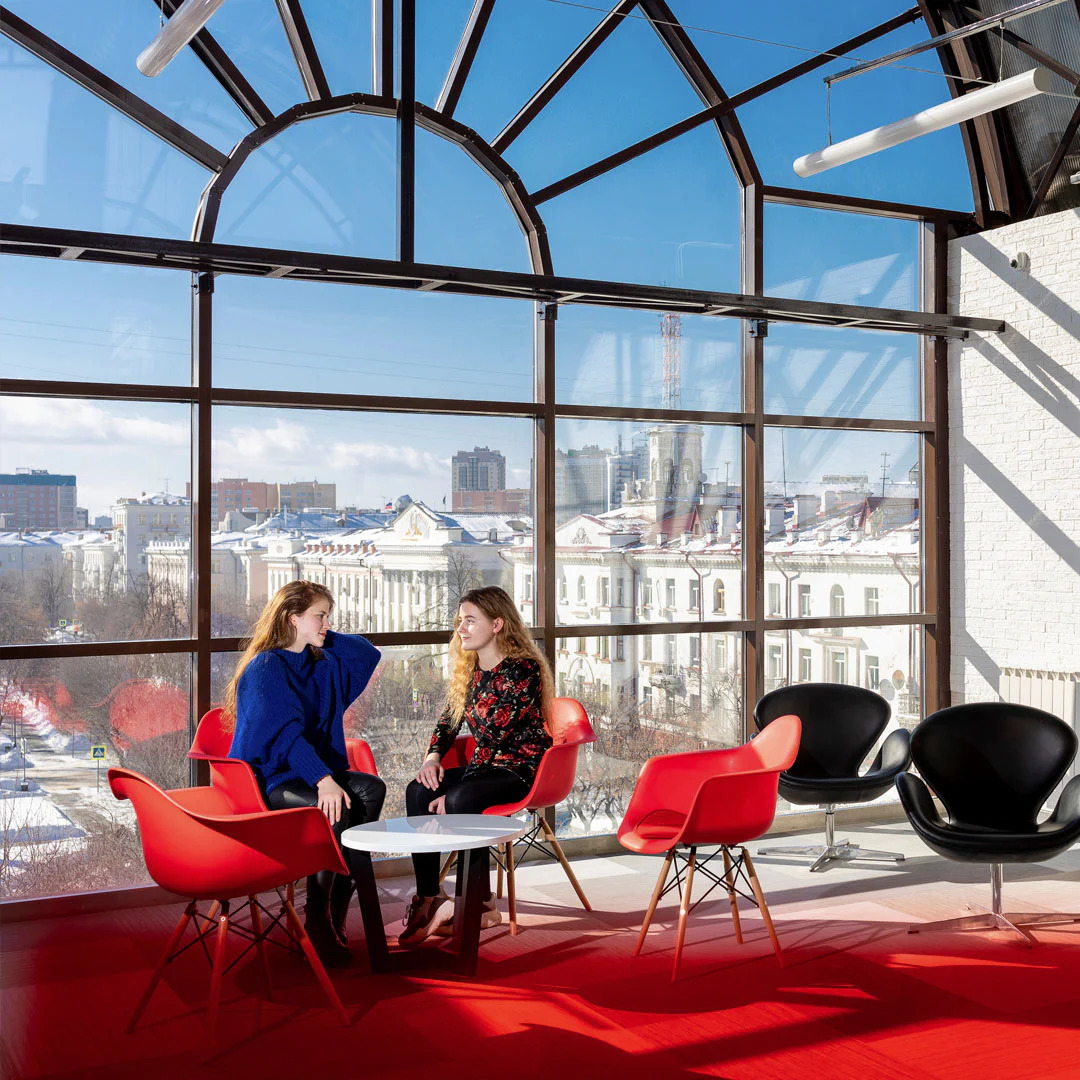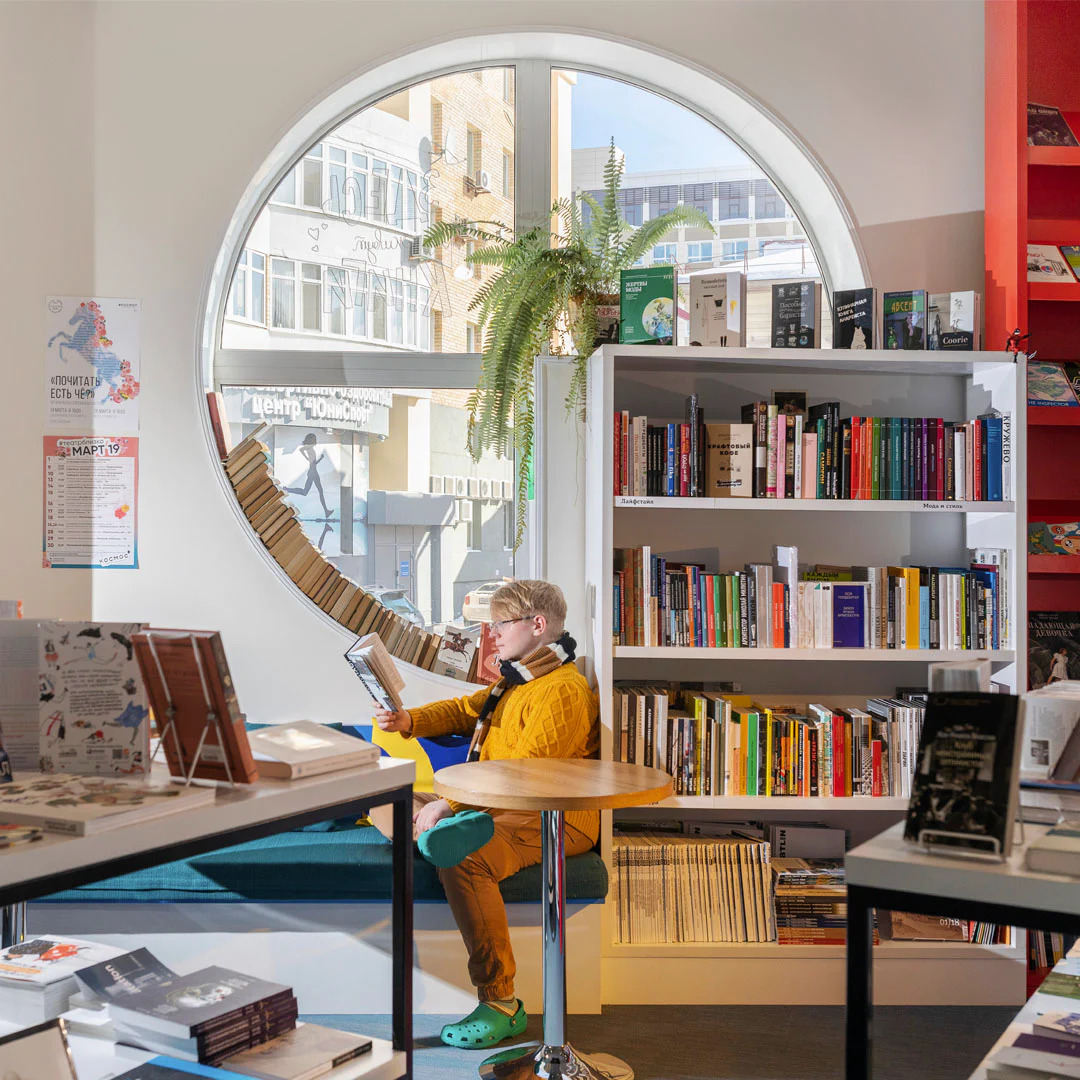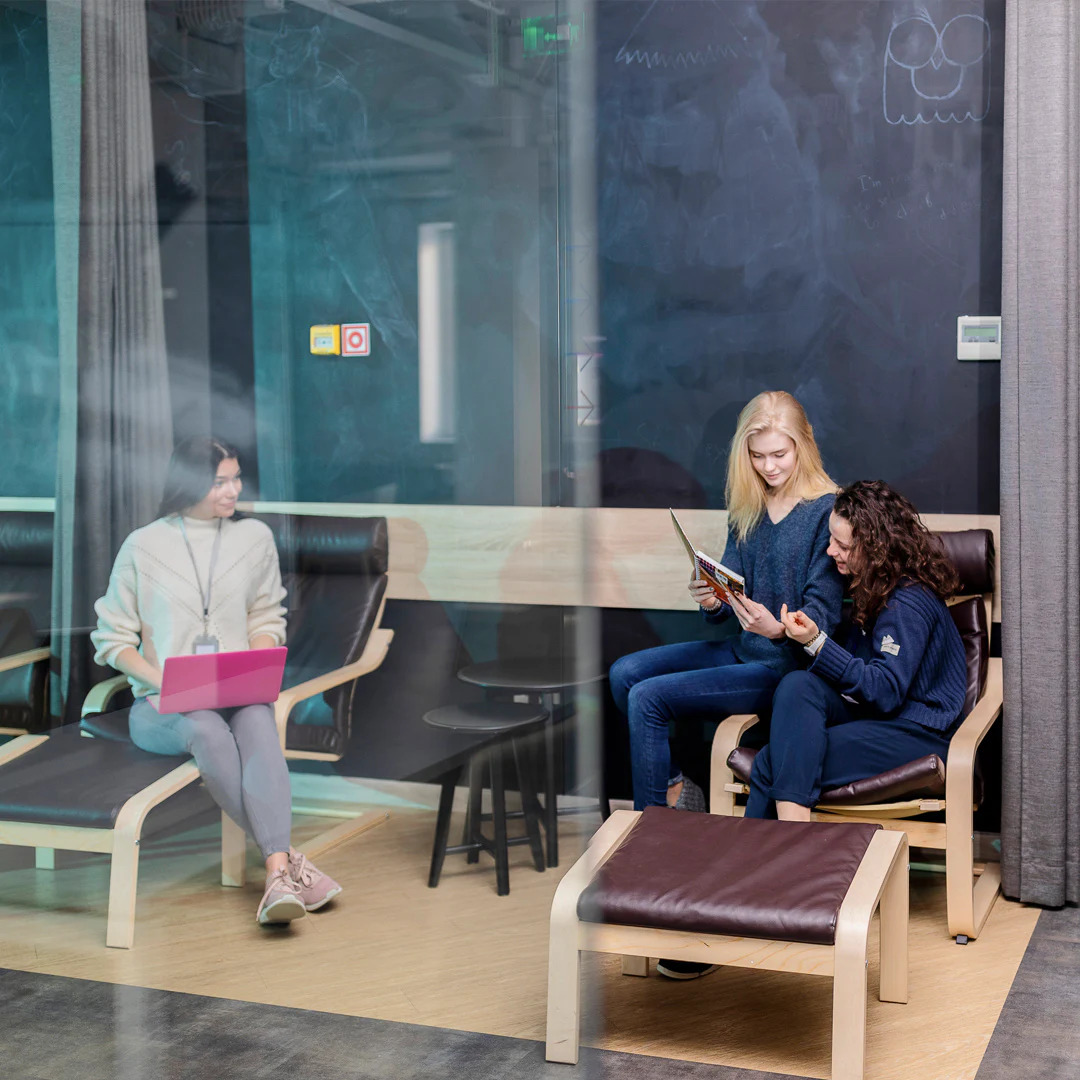 YOUR JOURNEY
YEAR 1

EXPERIMENTING AT SAS
+
ACADEMIC COURSES
+
PROFESSIONAL SEMINAR

RESULT OF THE YEAR 1: PUBLIC PRESENTATION
OF YOUR IDEA
YEAR 2

EXPERIMENTING AT
A DIFFERENT INSTITUTION
+
4 ONE-WEEK ACADEMIC COURSES
+
ONE-WEEK MODULE AT MOSCOW
SCHOOL OF MANAGEMENT SKOLKOVO
+
PROFESSIONAL SEMINAR
RESULT OF THE YEAR 2: INTERNATIONAL
PORTFOLIO DEFENCE
CURRICULUM
YEAR 1
THE MODERN UNIVERSITY
APPLIED PHILOSOPHY OF HIGHER EDUCATION
PHILOSOPHY OF KNOWLEDGE
TEACHING AND LEARNING
ORGANISATIONAL ANALYSIS
GOVERNANCE OF EDUCATIONAL INNOVATIONS
ECONOMICS OF HIGHER EDUCATION
PROFESSIONAL SEMINAR
TEACHING PRACTICE
CURRICULAR PRACTICE
THE FIRST EXPERIMENT
YEAR 2
DIPLOMACY AND NEGOTIATIONS IN EDUCATION
HIGHER EDUCATION POLICY AND REFORMS
COMPARATIVE HIGHER EDUCATION
PROFESSIONAL SEMINAR
EXTERNAL IMPLEMENTATION PROJECT
ELECTIVE COURSE
Vice rectors/vice presidents for education, teaching and learning, student affairs
Advisors to rectors and vice-rectors in educational matters, change management project leaders
Deans, department chairs, heads of programs
Consultants in higher education
Daniel Kontowski
Head of Education of the School of Advanced Studies. Daniel holds an MA from the University of Warsaw (Poland) and a doctorate from the University of Winchester (UK). Fellow of Higher Education Academy (UK, 2016), Associate Member of the Center of Higher Education Futures (Denmark, 2016-) and a Fulbright Scholar at Wagner College (2016-17), Daniel is also a co-founder of the European Liberal Arts Initiative (2017-) and a member of the editorial team of Early Career Higher Education Researchers (2018-). Daniel believes in imaginative yet organized higher education institutions that serve their communities by challenging the boundaries of the possible.
Read more
Dara Melnyk
Head of the Research Group at SKOLKOVO Education Development Centre. She has a BA from The National University of Ostroh Academy (Ukraine), and an MA from St. Petersburg State University (Russia). Her professional and research interests fall under the umbrellas of university transformation and experimental higher education. Dara has taken part in multiple strategy sessions for the top management of Russian universities as an expert.
Read more
Andrey Shcherbenok
Director of the School of Advanced Studies. Andrey holds a PhD from St. Petersburg State University and another PhD from the University of California, Berkeley. In 2006-9 he was a lecturer and Mellon postdoctoral fellow at the Society of Fellows in the Humanities at Columbia University, in 2009-11 he was a Newton international research fellow of the British Academy, since 2012 he is an associate professor at Moscow School of Management SKOLKOVO. Andrey is the author of "Universities: Transformational Governance" MOOC and has worked with dozens of universities across Russia to help transform their research and education.
Read more
Katerina Selikhovkina
Academic Positioning Advisor at the School for Advanced Studies and Moderator of Educational Programs at the Moscow School of Management SKOLKOVO. Katerina creates academic identity, values, mission and brand of SAS. She designs and organizes the experimental core course "City as a Text", the summer school "Endless futures and human limitations" and other SAS projects. Since 2012, she has been cooperating with Russian development institutes and think tanks in the field of education, regional development, technology and innovations.
Read more
Lydia Gangan
Program manager at SKOLKOVO Education Development Centre. Lydia has Bachelor's and Master's degrees from Moscow State Institute of International Relations (MGIMO-University). She has previously served as the Head of Educational projects Dept. at Full House School, running projects in corporate education and online programs. Lydia's main areas of expertise are training for executives of higher education and research organizations, educational innovations, instructional design and informal education.
APPLICATION REQUIREMENTS
Apply
X-HE is aimed at young and mid-career professionals who see learning as an engine of change in university education. An ideal candidate will have at least two years of experience of either working in university administration or teaching at the university level.
General expectations:
(01) a Bachelor's degree (or higher)
(02) demonstrated interest in transforming higher education
(03) B2 level of English proven by a relevant test or courses passed
(04) experience in teaching in higher education, managing, or doing research on higher education
The application is not open yet. We will let you know when it opens.
Disciplinary landscape forum
This year's Disciplinary Landscape Forum is MA X-HE-themed: "Dare to Experiment: Higher Education between Safety and Danger". Check out the webpage.