Liberty
Chee
Bio:
Liberty Chee is a theorist of international relations interested in phenomena that exceed 'international relations'. She completed her PhD in Political Science at the National University of Singapore where her research investigated the practices of the 'migration industry' in global governance. She is currently a postdoctoral fellow at the Asia Research Institute.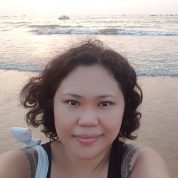 Research Interests:
Liberty's core research been formulated in an empirical context of a phenomenon that was born in Southeast Asia – the
privatization of migration
governance and the emergence of what we now call a
'migration industry.'
This is an industry that has earned a notorious reputation for exploitation and whose activities constantly test limits of legality. Despite this, Liberty argues that these non-state actors –responding to and shaping market forces of labor supply and demand – are sources of
global governance
. Further, she argues that these practices are
social relations of power
that extend from the
micro to the macroscale
. The migration industry, notably recruitment agencies deploying migrant domestic workers, empirically demonstrate that global governance can exist at the margins of authoritative sovereign control.
Broadly she is interested in the kinds of productive tensions that are born out of the limits of IR theory and the
methodological nationalism
of the social sciences in understanding and investigating global phenomena. As such she is keen on developing theoretical and conceptual tools that may aid in investigating these. She is keen to look into phenomena that are simultaneously placeless and place-bound, e.g. the conduct of 21st century terrorism and
global social movements
. Liberty is also open to collaborating with peers on
feminist methodologies
,
affect
,
neoliberal assemblages
and
feminist political economy
.