Krystian
Szadkowski
Bio:
Krystian Szadkowski is a researcher at the Scholarly Communication Research Group of Adam Mickiewicz University in Poznań.
His interests cover political economy and transformations of higher education systems in Central and Eastern Europe, as well as the issues of the public and the common in higher education. He worked as a researcher for Education International (Brussels, Belgium), a largest teachers and academic teachers trade union organization in the world, as a consultant in policy projects funded by Polish Ministry of Science and Higher Education, and as an external auditor of the universities and ranking organisations for Polish Foundation "Perspektywy", as well as for IREG Observatory on Academic Ranking and Excellence. In his work he is combining the philosophical reflection on higher education with the insights from practical and political engagement with the sector.
He was a visiting researcher at Centre for Global Higher Education, both at Institute of Education, University College London (in 2018) and at University of Oxford (in 2020), as well as at Centre for Higher Education Futures at Aarhus University, Denmark (2019), where he is a part of the steering board Comittee of an international project "European Universities – Critical Futures". He is an active member of Philosophy and Theory of Higher Education Society (PATHES), Consortium of Higher Education Researchers (CHER), and Early Career Higher Education Researchers (ECHER). He published (among others) in Higher Education, Social Epistemology, Philosophy and Theory in Higher Education. His books include: A Joy Forever. A Political Economy of Social Creativity (MayFly, London 2014), and Uniwersytet jako dobro wspólne. Podstawy krytycznych badań nad szkolnictwem wyższym [The University as the Common. Foundations of Critical University Studies] (PWN, Warszawa 2015).
He is currently working on the two book projects: Capital in Higher Education: A Critique of Political Economy of the Sector, contracted at Palgrave Macmillan, and forthcoming in the series Marxism and Education, and (together with Jakub Krzeski), Critique as a Method in Higher Education Research. From Political Ontology to the Common, currently under review at Springer's Debating Higher Education: Philosophical Perspectives series. For the last 10 years he has been the editor-in-chief of the most vibrant academic Marxist philosophical journal in Poland, Praktyka Teoretyczna (Theoretical Practice), as well as the editor of the leading Polish peer-reviewed journal on higher education research Nauka i Szkolnictwo Wyższe (Science and Higher Education).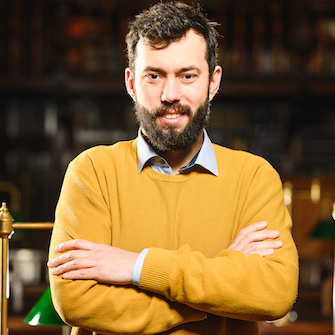 Research Interests:
political ontology;

political economy of higher education;

critical university studies.