Kellan
Anfinson
Bio:
Kellan Anfinson received his PhD in political theory from Johns Hopkins University. He has taught at the University of Mannheim, Johns Hopkins University, Sciences Po, and the University of South Florida. He works on political theory, ecology, and political economy, and has published his research in Telos and Environmental Politics.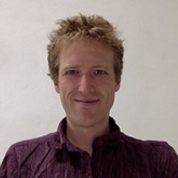 Research Interests:
Kellan's research focuses on the dilemmas and possibilities for political action by analyzing the connections and tensions between factors feeding into individual constitution, social formations, and natural processes.
He is currently completing a project entitled The Ethos of the Event: Experimental Ethics under a Changing Climate. This book examines "the event" and its role in political life, with a focus on developing an ethos that could better attune us to an eventful world, which is today urgently marked by climate change. Such an ethos supplements scientific and policy visions of climate change by attending to the diffuse, complex, and momentous character of this event. The importance of this ethos is underscored by the complex milieu of media, consumption habits, scientific information, cultural norms, and personal desires through which citizens relate to climate change. To compose this ethos, he draws on Kierkegaard, Nietzsche, Schmitt, and Foucault, who address different events ranging from the birth of Christ to the death of God and the rise of a fascist leader. This ethos connects us to a world of surprising and tragic events and enables the existential changes necessary to engage climate change.
His next project will analyze the tension between how we develop our lives economically and the ecological crises that are already restructuring earthly life through the notion of "vital economies." This notion encompasses the surpluses and scarcities in biological, affective, and civilizational energy that channel existence. Beginning with four core thinkers (Marx, Bataille, Klossowski, Foucault), this interdisciplinary project draws on work in economic anthropology, complexity theory, climatology, and ecology. It then uses the concept to expand upon three contemporary economic concepts – debt, precarity, and biopolitics – to show how ecological systems participate directly in some of the essential processes of economic life