John
Chua
Bio:
John Chua is an associate professor of film studies and communications at Richmond University and received his Ph.D., MA, and MBA from the University of Illinois at Champaign-Urbana, and his BA from Knox College in Illinois. John's Ph.D. thesis looks at the cross-cultural perceptions of horror. He has also worked at Moscow State University and University of Southern California. In other capacities, John worked as a trainer of citizen journalists in Iraq and a screenwriter of animated feature films.
For the last seven years he documented on film the existence of female genital cutting as an indigenous practice across all inhabitable continents, to expose an irrational and often secret tradition. John has often worked with Guardian News Media on this topic.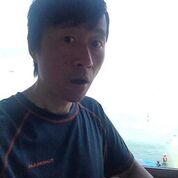 Research Interests:
Given John's diverse background, his interests are multifaceted. The researcher moved from earlier studies in
horror films
 to documentation of what the UN characterised as a human rights horror to newer interests listed below.
Over the last seven years, John travelled widely to document female genital mutilation on all inhabitable continents. From the Russian Caucasus  and Middle-East conflict zones to the Peruvian Amazon and American Midwest and beyond, he gathered interviews with FGM survivors, cutters, doctors and experts in unusual places. The soon-to-be completed documentary The Cut: Exposing FGM Worldwide, shows conclusively that FGM exists across religions and races. As a male outsider, John was allowed to interview and research on FGM by people most affected by it. He wants to document connections between cultures and 'universality' of certain behavioural patterns, although John is unclear whether
Freudian
 or any other 'universalist' approach is possible.
Outside areas of religions,
gender rights
, and
sexuality
, John is interested
in performing arts in public spaces and their contributions to social/economic development
. He likes to build on what
Bakhtin
wrote on the carnival to cover concepts related to 'professional' street performers. The researcher is also interested in the 'measurements' and future studies on
happiness
(he teaches humour and
laughter across cultures
for example). He is also interested in the concepts of
self-delusions
.
John advocates making video documentaries as a research tool. He believes in producing scholarly works and parallel outputs accessible to the public.