Ekaterina
Babintseva
history and sociology of science
Email: ekatb [at] sas.upenn [dot] edu
Bio:
Ekaterina Babintseva is a PhD Candidate in History and Sociology of Science at the University of Pennsylvania (USA). She is currently finishing a dissertation entitled "Cyberdreams of the Information Age: Learning with Machines in the Cold War United States and Soviet Union," which examines how computers were made to cultivate, harness, and manage human minds during the Cold War. Ekaterina's research was supported by the Charles Babbage Institute, the Consortium for the History of Science, Technology, and Medicine, the History of Science Society, the Society for the History of Technology, and the Special Interest Group for Computing, Information, and Society. She was also offered funding from the IEEE History Center and the National Academy of Education. Before coming to Penn, Ekaterina completed a Master's program in Gender Studies at Central European University in Budapest (Hungary).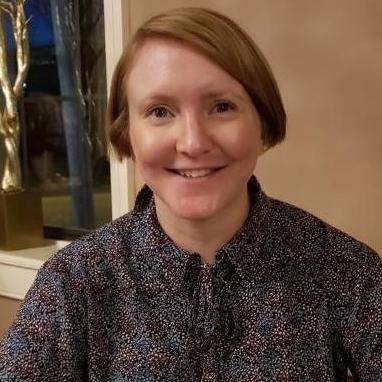 Research Interests:
I am interested in how computing and Artificial Intelligence (AI) supply people with new tools to manage economies, societies, corporations, and minds. My dissertation examines how despite divergent political, social, and ideological contexts, both the US and the USSR came to view the human mind as a crucial resource for their economies, and the computer as an irreplaceable tool in the optimization of human mental capital. Specifically, I focus on the first American and Soviet special teaching computers that were developed to optimize the training of the Cold War technoscientific manpower in 1959 – 1976. To build computers that would streamline such an ambiguous process as human learning, the designers of these computers had to make learning legible to computers. My project excavates the psychological theories and computing approaches that were undertaken by my actors to translate human learning into the language of algorithms. I show that in this process the designers of pedagogical computers made serious contributions to AI and cognitive psychology. I also show that computing and cybernetics had real, multiple effects on the practice of science, on social institutions, and on public policy in both the US and the Soviet Union.
For my next project, I am interested in exploring the role of computing and AI in science, education, and governance. I am especially interested in unpacking the meaning of the word "intelligence" that is often attached to computer systems that emulate various human functions, such as problem-solving or decision making. What counts as "intelligent" for AI developers? Are their definitions of "intelligence" sufficient for these systems to govern societies and make decisions without human intervention? Additionally, I look forward to examining how the meanings of intelligence produced by AI communities lead to new tasks, tests, and trials in the sciences of the human mind and the brain.
Key Terms:
History of Science and Technology

Science and Technology Studies (STS)

Computing

Cognitive Science

Capitalism

Technoscientific Governance

Theories of Intelligence

Artificial Intelligence

Modeling