Devin
Wangert
Bio:
Devin Wangert is a Canadian scholar who holds a PhD from Harvard University in Visual Studies. He also holds an MA in Media and Communications from the European Graduate School and a BA in Film Studies and Cultural Studies from McGill University. 
Devin's first book, Dead Time: Intolerable Images and the Politics of Banality (2019), was funded and published through the Center for Expanded Poetics, a Canada Research Chair-sponsored imprint at Concordia University. He currently has two ongoing book projects. The first, "Suspended Declension: Automation and Economies of Exhaustion", offers a media-theoretical approach to the study of "work" or "labor" — arguing that contemporary instances of automation should be dissociated from productivity discourse and instead thought alongside global economic tendencies towards stagnation. His second book project, "Systems Blues: (Non)Encounters in Black Studies and Media Studies", is being co-written with SAS Faculty member Xindi Li. This project strives to be truly interdisciplinary: rather than a combinatory approach (adding the insights of Black Studies to media studies, and vice-versa), "Systems Blues'' thinks transversely across the historical development of the fields of Black Studies and media studies — paying particular attention to the many points, at which the fields contradict each other and do not intersect. Mobilizing scholarship on social death and apposition, surveillance studies, non-sensuousness and neutrality, and forensics and indexicality, "Systems Blues" argues that these points of interdisciplinary breakdown and (non)encounter are precisely the loci from which concepts adequate to both fields can be formulated.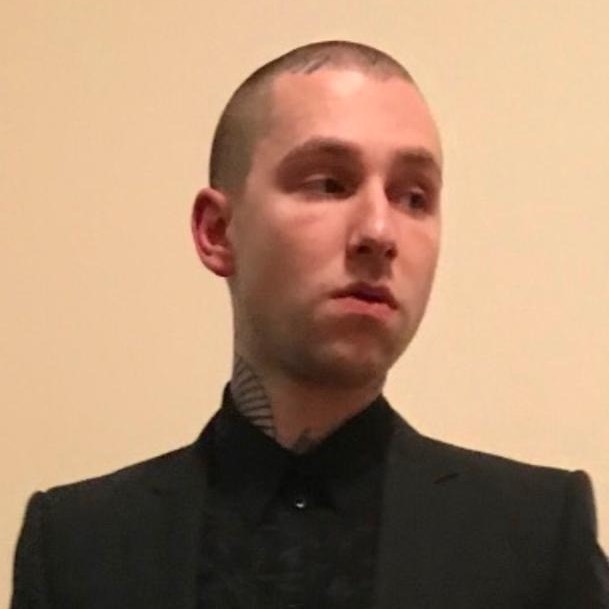 Research Interests:
Devin's research interests include the study of automation, new media theory, banality and neutrality, slavery and social death, anesthetics and non-representation, and Marxist political economics and financial theory. 
Devin's work can be found in rs548049170_1_69869_TT (The Other Shapes of Me), (Mousse, 2021).