Christian
Etzrodt
Bio:
Christian Etzrodt (Ph.D. in economics, University of Cologne, 2000; Ph.D. in sociology, Ritsumeikan University, 2006) is in the moment professor of sociology at the Yamanashi Gakuin University, Japan. He taught previously sociology and economics at Akita International University, Japan. He has published 2 books, 5 chapters in books, 19 articles in journals – several in prestigious international journals (Kölner Zeitschrift für Soziologie und Sozialpsychologie, Zeitschrift für Soziologie, and Human Studies) – and one conference paper. Other social scientists are regularly citing his books and articles. His books are: Menschliches Verhalten: Eine Synthese aus mikroökonomischen und mikrosoziologischen Theorien (Human Behaviour: A Synthesis of Microeconomic and Microsociological Theories, University Press Konstanz, 2001) and the textbook Sozialwissenschaftliche Handlungstheorien: Eine Einführung (Action Theories in the Social Sciences: An Introduction, UTB, 2003). The textbook is widely used in German universities and was cited so far 125 times. His published articles have been on sociological and economic theory, philosophy of science, sociology of globalization, sociology of education, the banking crisis of 2008, and Japanese culture. He has taught in the last 12 years a wide range of courses (altogether over 70 courses so far) in Sociology, Economics and Political Science. He has extensive administrative experiences (including curriculum development, recruiting students and faculty, admission, credit transfer, and advising).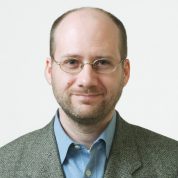 Research Interests:
My research project has the aim to explain the genesis of globalization. As a phenomenological and Weberian sociologist, I try to explain social change as a result of decisions of key actors and their motives. However, since interest groups have a very strong influence on political decision processes in Western democracies, I am more interested in the
motives of the leading figures of powerful interest groups
rather than the motives of the elected heads of governments. My focus is especially on the role of a network of think tanks associated with the
Council on Foreign Relations
(
Royal Institute of International Affairs
,
The Bilderberg Group
, and
Trilateral Commission
) in designing the cooperative post-war architecture of the West that would become the
backbone of globalization
, as we know it today. In the past years the available scientific literature for this kind of study has increased significantly. In addition more and more
original documents
as well as
interviews with Bilderbergers
are now accessible, which allow a scientific analysis of those think tanks on globalization. The leaked Bilderberg reports are written by experts in their field, and therefore require experts of different fields to analyze them. This research would significantly benefit from a Historian of the post-war period, a Political Scientist with a specialization in US-European or US-Russian relations, a Sociologist with a specialization in Sociology of Elites, and a general Economist with good knowledge of Economic Development.