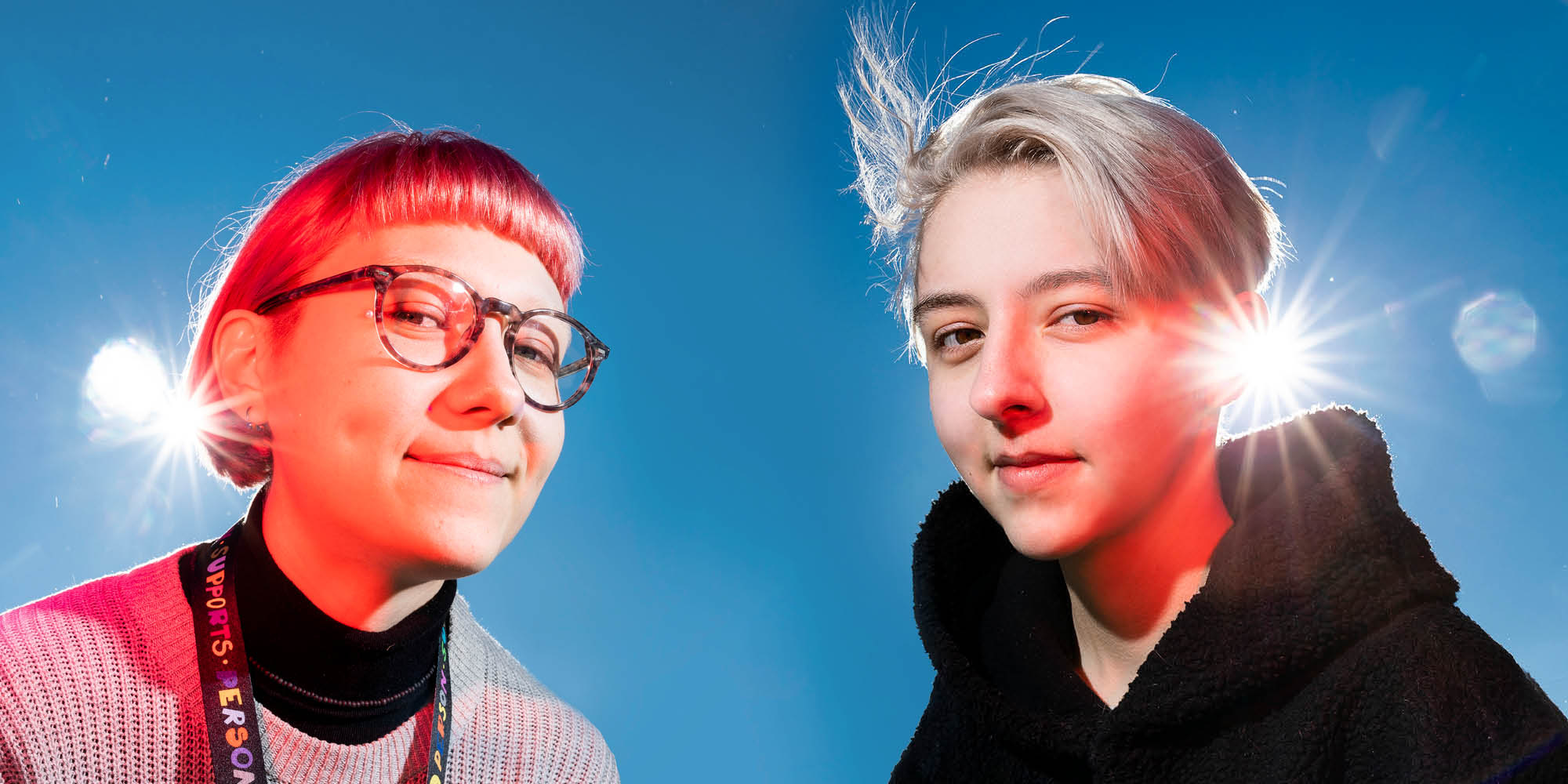 Apply
School of Advanced Studies (SAS) is an elite honors college that features the most talented and highly motivated students from Russia and abroad in dialogue across the social sciences and humanities, life sciences and IT. It is a key institution at the University of Tyumen (UTMN) — a member of the Russian Academic Excellence Project 5top100. At SAS, we provide a unique opportunity of getting an innovative international undergraduate degree taught in English.
Every year, we look for outgoing and intellectually engaged English-speaking international students willing to challenge themselves studying in an American liberal arts college environment, while exploring Siberia and Russia in general.
(01) Why a Bachelor's degree at SAS?
A multidisciplinary curriculum of Liberal Arts & Sciences education;
An international education: 20+ full-time professors from 17 countries and 30+ visiting professors from all around the world, most of them having received their PhDs from the world's top 100 universities;
The choice between 7 majors at the end of the second year;
An option to add one of the 9 minors;
Interactive classes with less than 15 students;
Study in English: no knowledge of Russian is required;
An opportunity to see the real Russia: experience Siberian lifestyle in the Russian capital for oil and gas industry; Tyumen is an edgy and dynamic city full of young people and an enriching social environment.
(02) Scholarship
In 2021, University of Tyumen will award three scholarships providing comprehensive support for the completion of a four-year undergraduate degree at the School of Advanced Studies (SAS), beginning in September 2021.
The scholarship includes a full tuition fee waiver for the full duration of the program. We will guide you on how to get a student visa and health insurance as well as make sure you will get a room in a recently renovated and affordable dormitory. Additionally, you will be eligible for merit scholarships.
The ideal candidate has broad intellectual interests and readiness to work hard on developing their pathway through the world of education and beyond. We are looking for talented students who value the opportunity of close interaction with research-active faculty.
Tyumen is one of the great small cities of Russia with a high quality of life, highly developed infrastructure and dynamic business and student life. Despite its size, the city is compact and easy to move around. Tyumen has a lot to offer, from unique Siberian experiences (such as hot tubs in the open air and exciting winter activities) to various social life activities, including historical places within a walking distance, theatres, sports clubs, great shopping, and dynamic nightlife. The historic center is full of architectural and cultural gems which are authentic to this region and which you will enjoy discovering. The costs of living here are lower, compared to Europe, the U.S., as well as capital cities such as Moscow.
The application deadline is December 20, 2020.  The review of applications will begin immediately. The applicants must submit all the following required documents to apply_sas@utmn.ru:
A scanned copy of your passport (valid for at least 1.5 years after the supposed date of your arrival);

A high school diploma (or an academic certificate confirming you are this year's graduate) as well as the official transcript of records

(both translated in English);

Two letters of recommendation (in English);

Your CV;

A 500-word cover letter detailing what attracts you to the SAS curriculum, what you can contribute to the SAS multicultural community, and how studying at SAS will enhance your intellectual, career, and personal development;

IELTS or TOEFL test scores (if English was not the language of instruction in your school). We accept IELTS Indicator.
Finalists will be invited to an online interview. Decisions will be made in March 2021.
(03) How to Apply
Interested international candidates can enter an SAS BA program in two ways:
The three scholarships include a full tuition fee waiver for the full duration of the program, visa support, health insurance, and a guaranteed place in a recently renovated, affordable dormitory.