Alexandra
Coțofană
Bio:
Alexandra Coțofană received her PhD in Sociocultural Anthropology from Indiana University Bloomington (2018). Her research explores intersections of politics, modernities and ontologies of governing. She earned a BA in Political Sciences (2009) and a MA in Sociocultural Anthropology (2011) from the National School for Political and Administrative Studies in Bucharest Romania, as well as a MA in Sociocultural Anthropology from Indiana University Bloomington (2016). Alexandra's scholarly interests focus on the ontological turn, the study of political elites and ways of governing, as well as magic and the occult as tools for governing, and discursive techniques employed in populist imaginaries to form racial, gender, and political Others. Alexandra is also interested in visual anthropology and documentary film, having worked for the One World Romania Human Rights Film Festival since its first year, and then started the In Light human rights documentary film festival in Bloomington Indiana. Currently, Alexandra's research, "Governing with Magic. Politics and Labors of the Occult in Romania" analyzes the involvement of Romanian politicians and state administrators before and after 1989 with magic and the occult in their governing, and traces the international political actors that help build discourses on the occult. Alexandra investigates her ethnographic material through a triconceptual lens: (1) Bruno Latour's hybridity, (2) Michel de Certeau's heterotopia and (3) Michel Foucault's governmentality.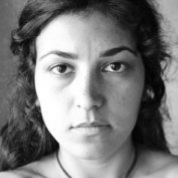 Research Interests:
Governing with Magic is based on 18 months of participant observation in Romania, where the changes of regime in the last 28 years have redefined global political and economic geographies, and have challenged previously held definitions of being European and being modern (Latour 2005). With less than ten years of EU membership under its belt, Romania is EU's fastest growing economy in 2017 (Business Review, May 16, 2017), while being governed by politicians who have longterm engagements with labors of the occult. Furthermore, its civil society has grown tremendously in the last years (Berry 2017), critically engaging political corruption, while also accusing national and international elites of governing through the use of the occult. Starting from the experiences of politicians, practitioners of magic, and members of the Romanian civil society, Governing with Magic examines how the practices of labors of the occult serve as both empowering and disempowering tools, and what sorts of semiotic hitchhiking (Mendoza-Denton 2011) they experience in Romania before and after 1989.
In analyzing the ways that politics and the labors of the occult cooperate, my research engages with the work of critical thinkers such as Michel de Certeau, Bruno Latour, Michel Foucault, Akhil Gupta, Michael Taussig, Pierre Bourdieu and Gilles Deleuze, paying particular attention to the work of scholars central to the ontological turn: Philippe Descola, Eduardo Kohn, Eduardo Viveiros de Castro, Morten Axel Pedersen, Donna Haraway, Matei Candea, Aparecida Vilaça.