Alex
Miltsov
Bio:
Alex Miltsov is a social scientist, who specializes in work and occupations, social media and mass communication, deviance and criminology, and quantitative research methods. He is currently a PhD candidate (ABD) in sociology at McGill University researching the use of digital technologies at work. He received a Bachelor's degree (Honours with Distinction) in sociology at Concordia University and a Master's degree in sociology at the University of New Brunswick, Canada. The larger objective of his research is to critically investigate the socio-economic and cultural effects of digital technology use and media representation. His graduate work has been supported by a Joseph-Armand Bombardier CGS Doctoral Scholarship.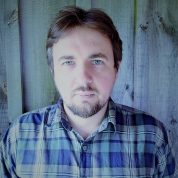 Research Interests:
Alex's work investigates several research and teaching areas. First,
he examines
the use of digital technologies in the context of workplace resistance,
time appropriation
, and "slacking". His research is informed by such critical media and labour scholars as
Berardi
,
Lazzarato
,
Ross
, and
Virno
and it focuses on the ways in which
cognitive workers
use digital media and technologies for personal purposes at work. Combing a cross-national surveying and in-depth interviewing, Alex analyzes how the digitization of the workplace affects workers' experiences and interactions, their private and social lives, and their
work/life balance
.
A second line in his research involves a quantitate project, which examines the factors in sentencing outcomes for high-profile criminal cases. Alex has developed a unique dataset that captures a wealth of detailed information on the nature and specifics of each case for a sample of over 4000 murderers in the U.S. from 1976 until 2004. This dataset allows to control for a variety of biographical, regional, and contextual factors in the analysis of
sentencing outcomes
for different socio-demographic groups.
The third area of research involves a
Big Data
project on the extent and effects of gender- and race-based representations in print and digital media. As a result of this research, he has coauthored
an article
on the individual and structural factors explaining the persistent under-representation of women in print news. This article was published in 2015 in the American Sociological Review and
won
the 2017 CITAMS Best Paper Award.