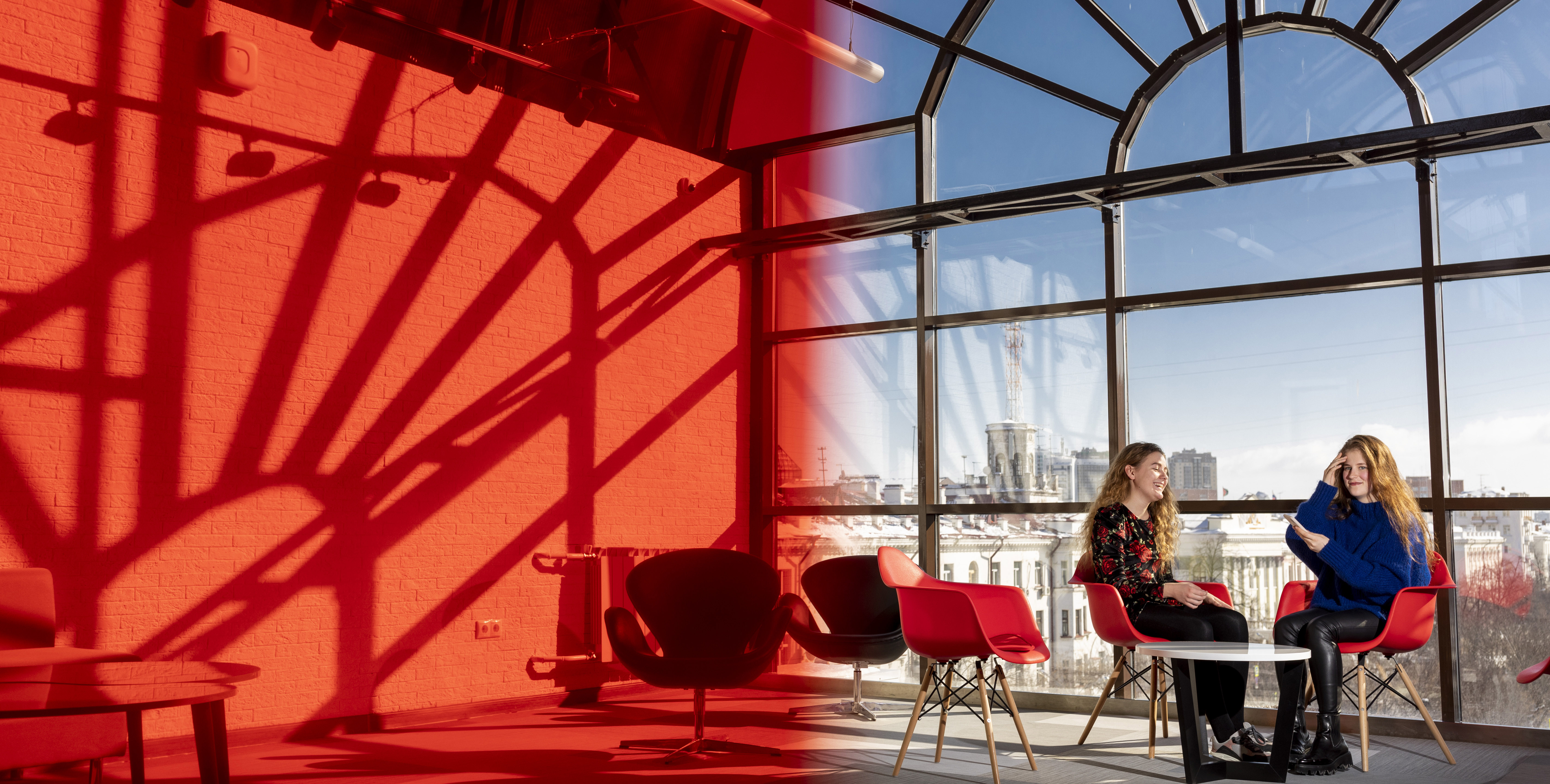 About
School
The School of Advanced Studies (SAS), the University of Tyumen, was opened in 2017 in the frame of the Russian Academic Excellence Project
5top100
. The strategic goal of SAS in the field of research is to contribute to the global debate on the fundamental problems of modern knowledge that emerge at the intersections of humanities, social sciences, and sciences (primarily biology and computer science). The strategic goal of SAS in the field of education is to provide high-quality broad interdisciplinary education for talented students from Russia and abroad, as well as to take on the role of a laboratory to develop new solutions, instruments, and modelling approaches to the undergraduate education that can be used in the universities across the country.
Director's Address
The core principles of the SAS activities are internationality, interdisciplinarity, and experimentation.
SAS is the most international BA program and one of the most international research centers in Russia, which operates entirely in English. Internationality unprecedented for Russia provides SAS with direct access to various research approaches and national educational models, maximizing the School's intellectual space for research and educational activities.
SAS faculty are integrated not into disciplinary departments but into interdisciplinary research teams. SAS educational programs are also interdisciplinary in nature, both through a a multidisciplinary "Core" – a series of mandatory courses for all BA students – and through interdisciplinary courses and student projects.
SAS proceeds from the fact that the contemporary university is in a crisis that forces us to go beyond the established practices in both education and research. Therefore, the SAS activities are characterized by a basic set-up towards experiment, and its organizational culture is based on the commitment to problematize the stereotypes that characterize the work of universities around the world; an orientation towards innovations on a global, not only a country, scale.
People
At the moment SAS employs 21 permanent faculty from 13 countries who received their PhDs from best universities in the USA, Canada, and Europe. You can learn more about SAS full-time and visiting professors, administration and staff here
Academic Vacancies
The School of Advanced Studies (SAS) in Tyumen, Siberia, invites applications for full-time faculty positions for the 2022–2023 academic year. This is a rare chance to develop your research and teaching within an interdisciplinary environment at an innovative Russian educational institution. Learn more
Location
The SAS building, situated in the heart of Tyumen's historical center, is specially designed to accommodate the variety of spaces required for interdisciplinary education. Our architects combined transparency and coziness, designing spaces that connect people yet facilitate individual concentration. Learn more